Can iTunes play FLAC?
As the world shifts toward a data-relying realm, music enthusiasts find themselves seeking the highest quality memory can afford. Music tracks found on the Internet are often compressed to make them easier to download and flow easily across the low bandwidth connections, but that still leaves space for people who put quality above all else. To cater these avid listeners, FLAC comes to rescue. FLAC songs are the crispiest sounds you will hear. FLAC is lossless, meaning that the quality of FLAC tracks match the studio quality and is highly acclaimed among the music communities.
Unfortunately, for Apple enthusiasts, FLAC is not compatible with iTunes. Apple tends to do things its own way and so has an alternative to FLAC - Apple Lossless (ALAC). Luckily, there is a way to convert FLAC to ALAC so people who use iTunes do not feel left out. If you are worried that this conversion will affect the quality, you can rest assured it doesn't. There used to be some third party tools which allowed you to add FLAC to iTunes but they are never reliable. The best way is to convert FLAC to another format. The files can be converted back to original format in future for your use.
Play FLAC in iTunes in Few Clicks
iTunes doesn't support FLAC but that won't stop you from listening to these lossless music files. FLAC can be converted to an audio type that is compatible with iTunes and have ample ways to do it. UniConverter is an all-in one converter, which can convert between a number of audio and video formats including FLAC. This media converter lets you do wonders to your videos and also lets you burn your DVDs. It is definitely the one stop for you to solutions related to videos, audios and DVDs. Know more about this ultimate FLAC converter below and how to play FLAC in iTunes with this FLAC converter.
Support conversion between 150+ video and audio formats such as FLAC, M4A, AAC, MP3, WAV, MKV, MP3, AVI, MP4, MKV, FLV, etc.
Download or record video from 10,000+ online video sharing sites such as YouTube, Netflix, Vimeo, Hulu, Metacafe, etc.
Directly convert your target audio or video to your mobile devices like iPhone, iPod, Android phones and tablets, game consoles, etc.
Editing tools to help you customize your video using crop, rotate, trim, or adding watermarks, subtitles, adjust volume, saturations, etc.
Play video or audio in the software by inbuilt player to ensure converting quality and easily manage all your media files.
Convert FLAC for Playing FLAC in iTunes using iSkysoft
Step 1: Select FLAC files to be converted
In the FLAC converter go to Convert tab, here you can drag your music files into the program. Another option is select your music file by choosing the File option then select Load Media Files to upload the FLAC files.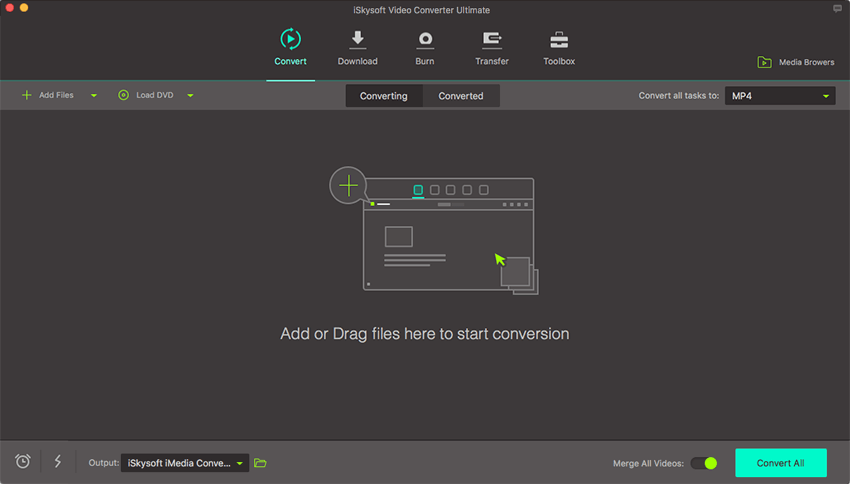 Step 2: Choose output audio format
After adding the files into the program the next thing is to choose the output format, such as ALAC or M4A. Choose audio format from the audio category. The audio selecting can also be customized using settings options. Click to know more info about convert FLAC to ALAC.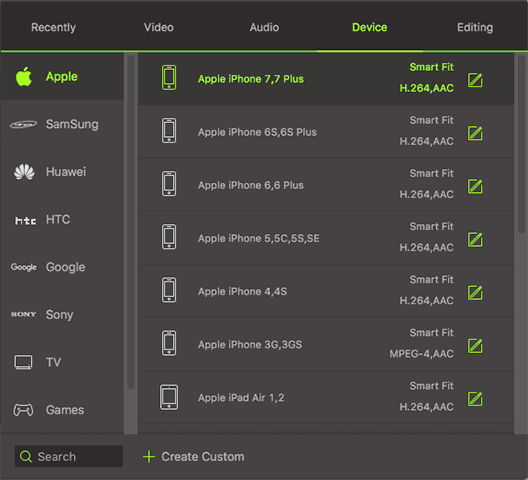 Step 3: Start to convert FLAC to iTunes supported format
Select a destination folder for your file so it may be automatically be saved there; once this is all sorted, select Convert. The file will be converted immediately.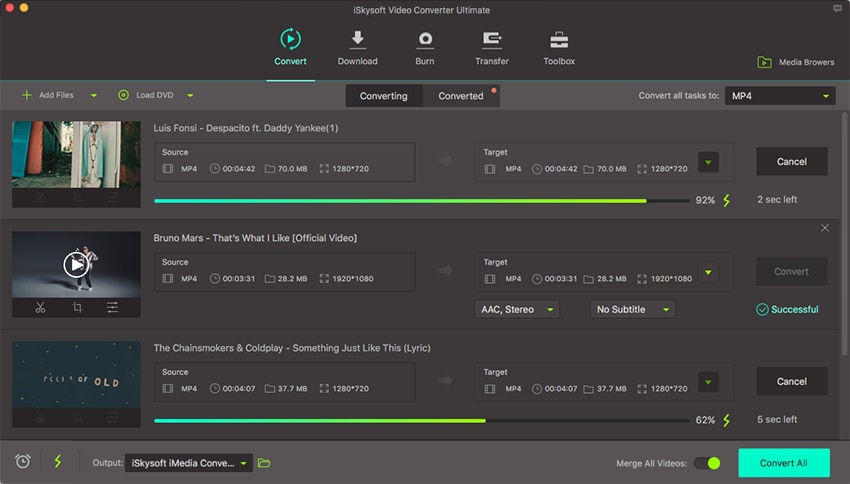 Now you can enjoy your high definition music in iTunes using without having to worry about how to convert between the formats. Another thing to remember is converting a lossy format to a lossless format does not do you any better. The quality of the lossy files will not improve just by converting them. Just leave the lossy file and look for a better version of it.