Can Google Play Music Play FLAC?
Google does allow you to play and upload FLAC. It is supported by Google play. Google play basically supports almost all formats, what it does is it converts all the files to MP3 so whatever you are listening is actually in MP3 format. The supported formats for Google play are FLAC, MP3, AAC, ALAC, WMA, and OGG. For FLAC files of Google Play Music , there is a limit to the music file size. Each file can be up to 300MB. Google play Music provides you with free music, you can store up to 50,000 songs in your personal collection, listen your songs on android, web and iOS. Additional features are also available under subscription.
Part 1. Best FLAC Converter for Playback on Android
Google play Music uploads FLAC music files that are either 16 bit or 24 bit mono or stereo files. These files will be converted to a MP3 format file that you will be able to listen to.
Upload FLAC Songs using Google Chrome:
Step 1: You can upload music right from your browser provided that the browser is Google Chrome. On the Google Play music website, click on the menu button and then click on upload.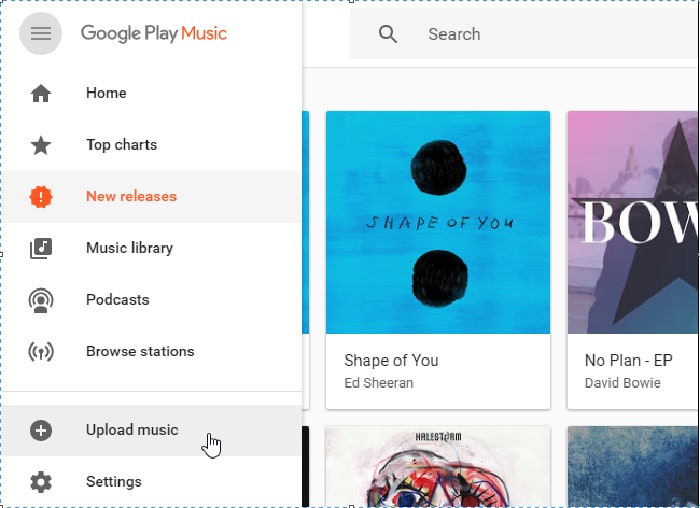 Step 2: A new window will open you can drag and drop your music files here or find a button that says 'select from computer'. Select the desired music files you want to upload. The google play will itself convert the files to a mp3 format before you listen to them.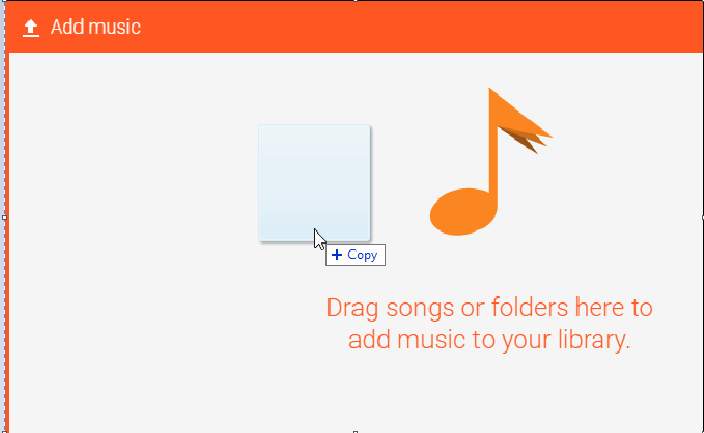 Uploading FLAC Music on Google Play Music:
Step 1: Go to Google Play website and sign-in into your Gmail account using your credentials. A new window will pop open, select music from the left corner items.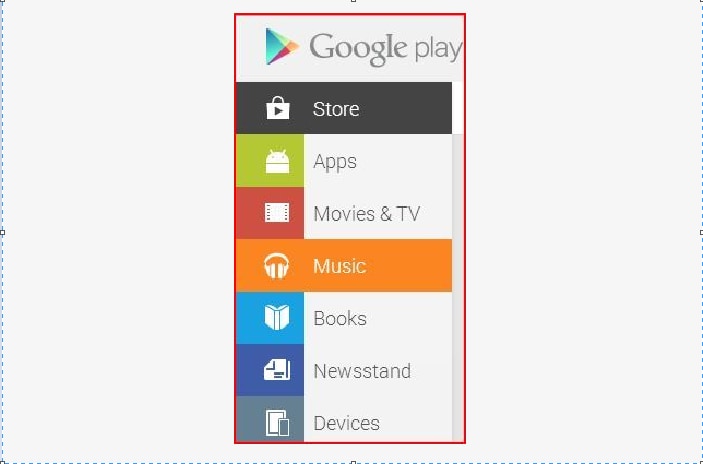 Step 2: By selecting music you are given some more option, select my music options. Now you can upload your music files. In the right corner you will see an orange button saying upload music; select the button and continue.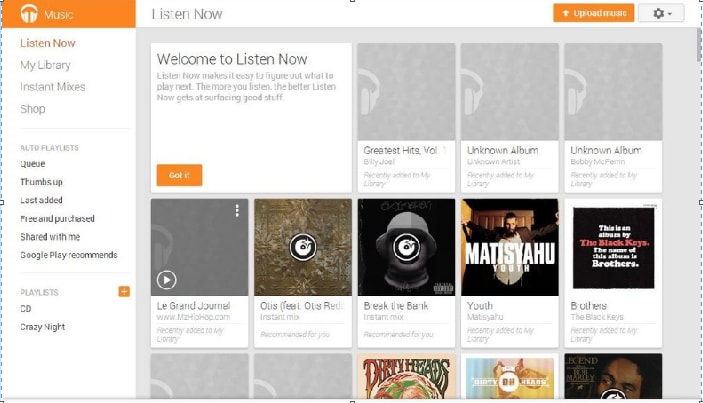 Step 3: If your device doesn't already have the music manager this windows will pop open. The main purpose of the manager is to manage your music and it will automatically upload any new songs uploaded on your computer to your lay account.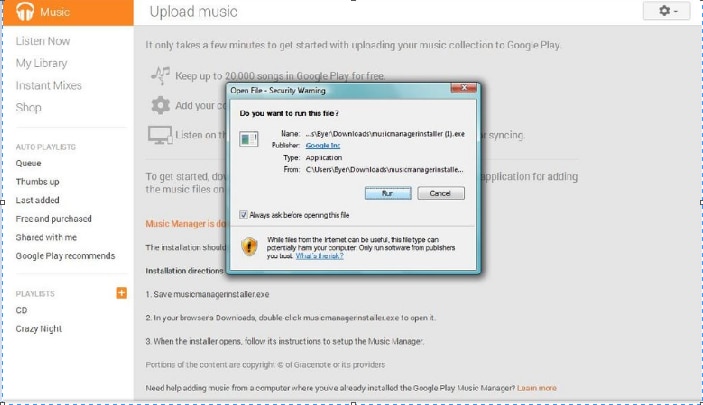 Step 4: Follow installation instructions and sign in. After you have signed in into your new play account, it would ask you to whether you want to upload or download. Select upload. The next step is to choose from where you want to get your files from and select music to be uploaded.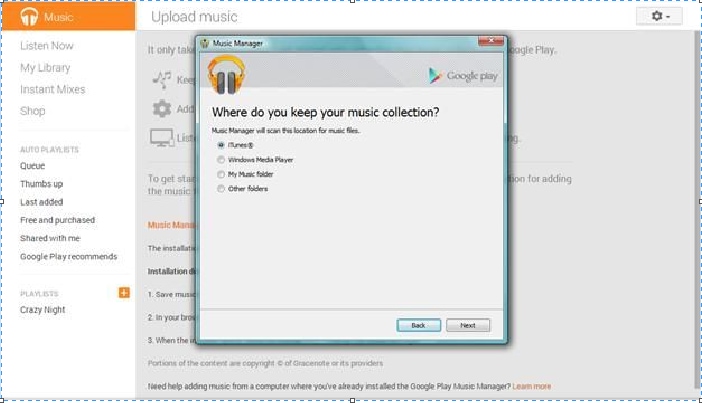 Tips: Google Play Music Supported Formats
Supported File Type

Notes about Supported File Type

MP3 (.mp3)

-

AAC (.m4a)

The uploaded files are converted to .mp3 files.

WMA (.wma)

These cannot be uploaded using the Google play music Chrome; Use windows version.

OGG (.ogg)

The uploaded files are converted to .mp3 files.

DRM protected AAC (.m4p)

Cannot upload some version of .m4p.
The uploaded files are converted to .mp3 files.

ALAC (.m4a)

16-bit files supported.
Files are converted to 320 kbps .mp3 files.

MP3

MP3 sound quality is low than AAC at the same bitrate.
Part 2. How to Play FLAC on Any Device or Player
UniConverter can convert between more than 150 audio and video formats, which is an all-rounder multimedia converter. It serves all purposes and can help you with your audio files, your video files and also burn your DVDs. For any audio format besides FLAC, you could use this video and audio converter to change into what fits your device. In addition, you could directly convert your FLAC Music songs to your mobile device models if you are not sure with the output format. Some of the main features are listed as below.
Support video and audio conversion between more than 150 formats besides FLAC, such as MP3, WAV, MKV, MP3, AVI, etc.
Download or record video from more than 10,000 online video sharing sites such as YouTube, Netflix, Vimeo, Hulu, etc.
Convert standard video formats, HD video formats, online video such as YouTube, even DRM video formats directly to your mobile devices.
Inbuilt editing tools to help you customize your video using crop, rotate, trim, or adding watermarks, subtitles, etc.
Directly play video or audio in the software by inbuilt player to ensure converting quality and easily manage all your media files.
Video Tutorial on How to Convert FLAC to Andorid Device
Steps on Converting FLAC for Playback on Any Device
Step 1: Add FLAC files to the converter
Drag your FLAC music files into the program. Or you can select your music file by clicking "File", "Load Media File" for Mac and choosing the "Add Files" option for Windows.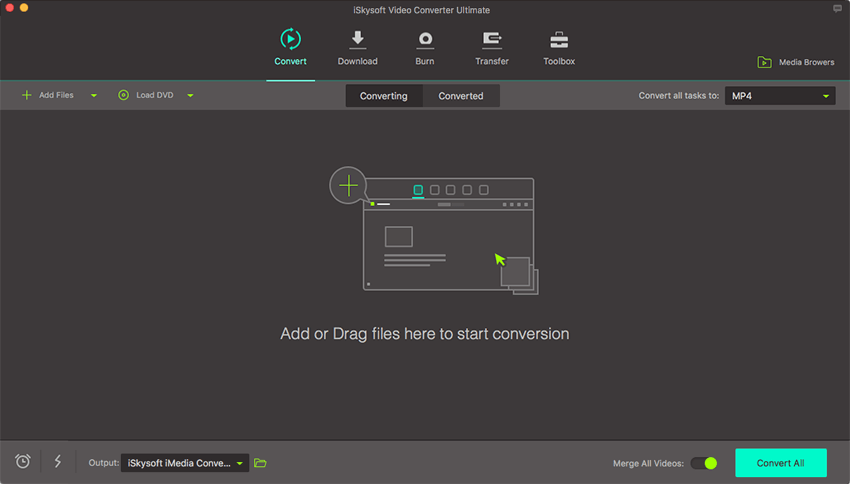 Step 2: Customize output settings
After adding the FLAC files into the converter, choose the output format from the categories. The audio selecting can also be customized using settings options.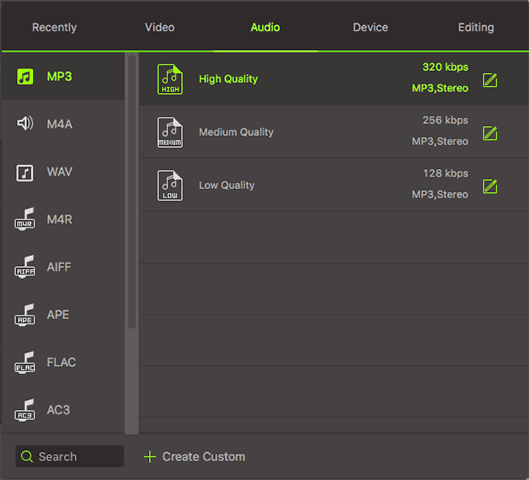 Step 3: Convert FLAC to whatever format you like
Select a destination folder for your FLAC songs converted and then click Convert button to start converting FLAC to other formats.