Download & Convert YouTube Video-UniConverter
Download video/audio from YouTube and other 10000+ video and audio sites directly with one click.
Convert YouTube to MOV with 100% original quality and 90x faster speed.
Convert YouTube to other 1000+ standard audio and video formats including device optimization.
Edit YouTube files after converting to MOV or other formats.
Other features include recorder, merger, compressor, and so on.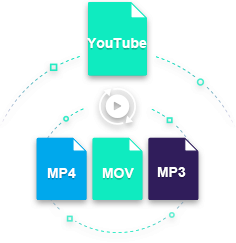 Imagine you are watching something on YouTube on vacation, then suddenly your internet drops, and your movie or music stops. In this case, what anyone will wish for is a YouTube to MOV converter. so they can easily listen to songs or watch movies without any distortion. MOV is developed by Apple Inc. and stores text, audio, videos so that people with Apple devices can easily use them. Here are some most accessible applications to use and convert YouTube videos to MOV (also known as QuickTime file format). 
Part 1. Solutions to Convert YouTube to MOV with Software
Uniconverter is an app that allows the user to edit, transfer, compress and download videos. These videos can be from different places like YouTube, Hulu, Vimeo, etc., and UniConverter can be used to download or convert YouTube videos to MOV and other 1000+ formats. 
Detailed Steps:
Step 1

Choose the downloader option available and choose the format

After you have opened the Uniconverter, a list will appear on the screen on the left side, through which you can select the downloader menu. In the new interface, choose 'Download the Convert' mode, from where you can select MOV as the output format.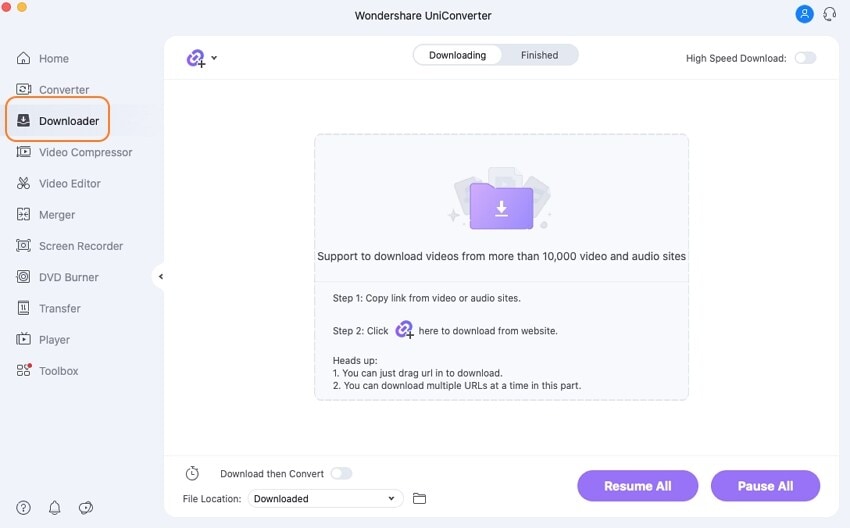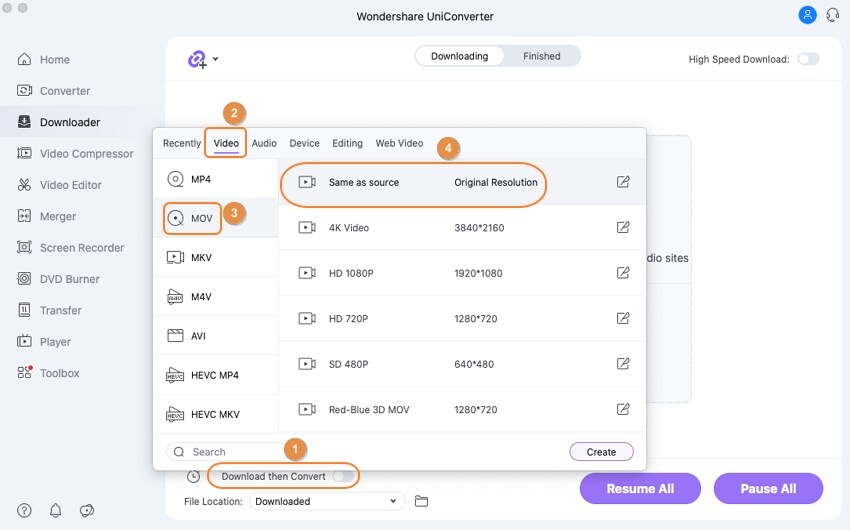 Step 2

Copy in clipboard text URL of the video

Go to YouTube, select the share option, and click on the copy link option of the video you want to convert from YouTube to MOV.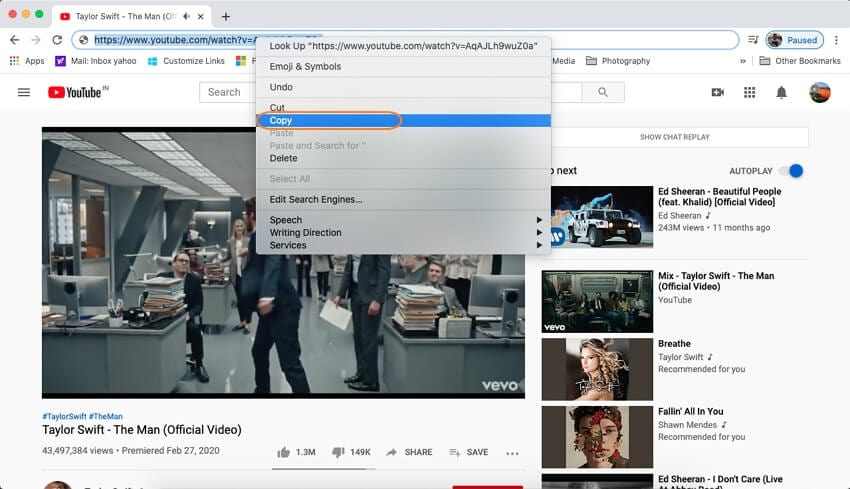 Step 3

Format after copying the link

Go to the Uniconverter, then click on the central box. The copied link will automatically be posted. Now choose every option that you want to apply for video downloading. Now save the video.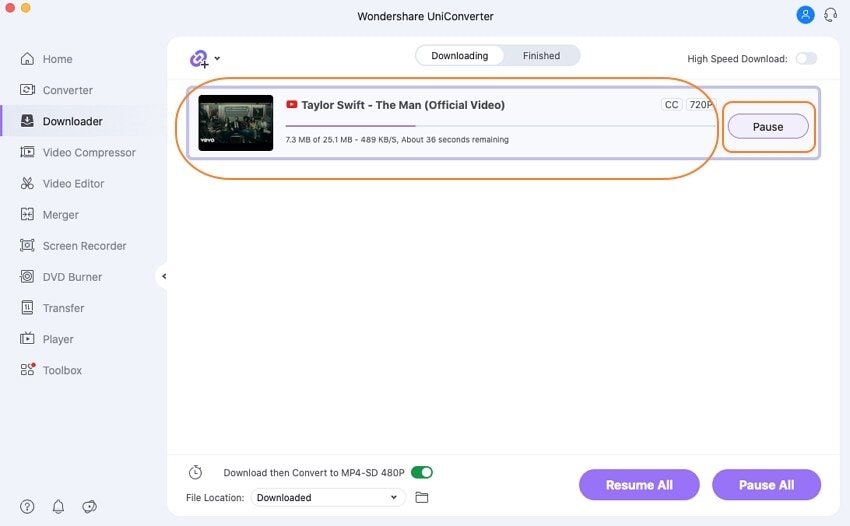 Pros
Uniconverter is the best YouTube to MOV converter tool to fetch data from almost 10000+ websites, including YouTube and Hulu.
It supports high-speed conversion.
Also, it can compress videos of any size.
Cons
It is not free. The converting features are limited if you are a free trial user.
It can not be operated on mobile devices.
Wondershare UniConverter 13 - Best Video Converter for Mac/Windows
5,481,435 people have downloaded it.
UniConverter supports many formats and handles conversion equally, ensuring that high quality is delivered at all times.
During the conversion process, you may add multiple files since the program does batch conversion of files.
You can use the editing suite to make your results creative masterpieces.
This software facilitates file transfer to devices like Android and iPhone among others once the conversion is complete.
UniConverter is also capable of handling video compression hence ensures you acquire the video sizes you desire.
iTubeGo is mainly used as a YouTube to MOV converter software. It downloads and converts YouTube videos and is also linked with other social apps like Instagram, Twitter, Vimeo, Dailymotion, etc. It is a user-friendly software in which every feature is available in the home section. Whether you want to convert YouTube to MOV or any other audio file; it will also help you download audiovisual files. 
Steps
Step 1
Go to the home section of the iTubeGo. Remember, before going to the home section, copy the link that you want to convert the YouTube video to MOV. Now paste the link on the search bar of iTubeGo.  You can also choose the 'Online' option to search the YouTube video on the built-in browser.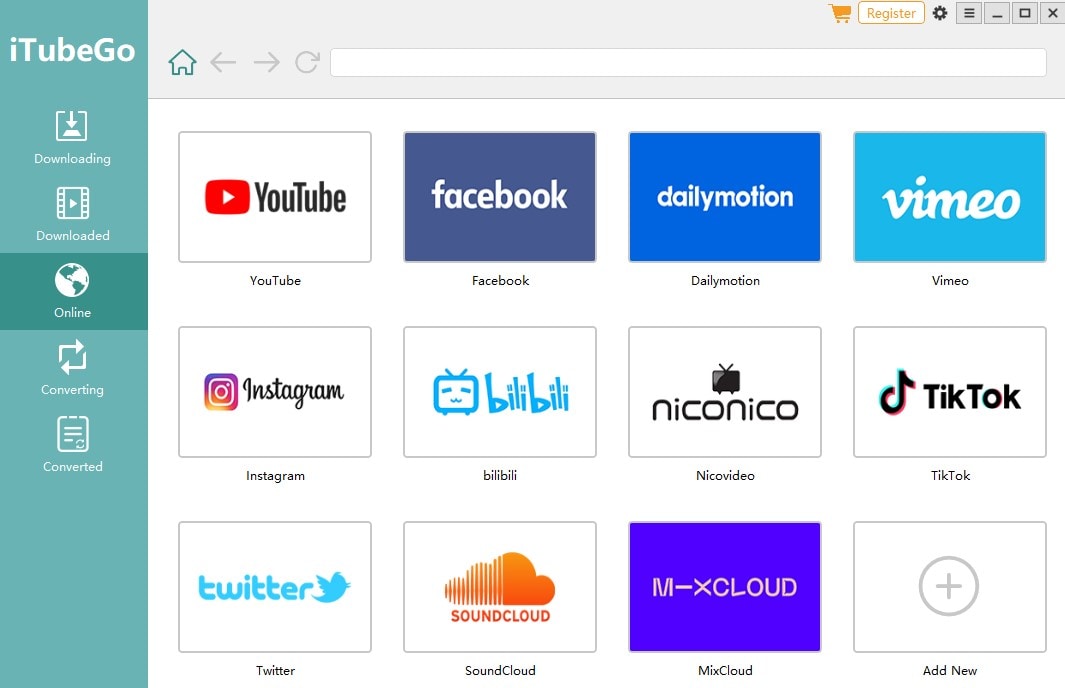 Step 2
Now, it will show you the required file to be altered regardless of the app's link that you have pasted. Now click on the lower right area of your screen (on the download option). 
Step 3
Then click on all the preferences of the MOV files you make, whether you like it in an audio file or video file. Quality can also be chosen from 240p to 2160p. After downloading, you will find every file in the Files tab of your device.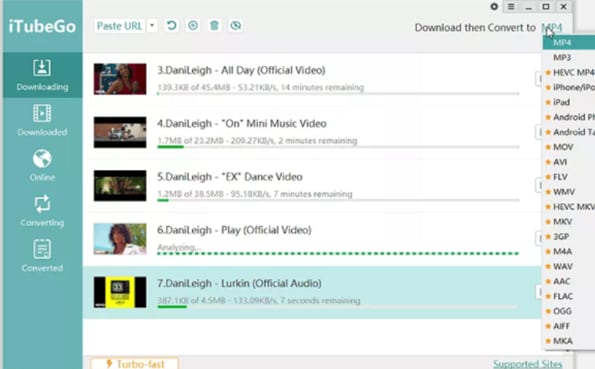 Pros
Downloading speed is quite good. 
The price of this software is relatively low compared to other premium YouTube to MOV converter apps in the market. 
They give timely updates of the app regardless of updating it after six months or one year. Hence it is not an outdated app. 
Cons
Many people will find it odd to spend money watching or converting videos. 
FonePaw Video Converter Ultimate is a software used to edit, click, organize, watch movies or videos or convert YouTube to MOV. It isn't easy to find software that supports your iOS device, but FonePaw is compatible with IOs devices also. You can download videos from the different social apps, including YouTube, Vimeo, Yahoo, Metacafe, Facebook, Howcast, Vevo. 
Steps
Follow these steps to use FonePaw as a YouTube to MOV converter: 
Step 1
Download FonePaw video converter ultimate and click on add files option. But first, you will need to save the YouTube video on Apple devices.
Step 2
Then click on 'Convert' and add file to convert the video. Now click on the profile option, then click on QuickTime movie format (MOV file).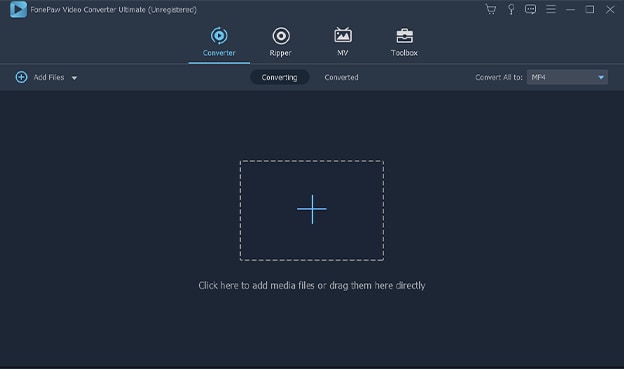 Step 3
Tap on the convert button so that the file will be converted from YouTube to MOV. After converting these videos, you can watch them on QuickTime and edit them. 
Pros
It is available to support every video file format. Also can convert audio along with videos. 
Can convertYouTube videos to MOV, which have low quality into high-quality ones using FonePaw (up to 4k resolution). 
Cons
It has a trial version that allows you to edit and convert 5 minutes of videos no longer than it. 
A person has to buy the paid version to download long videos. 
It can not download YouTube videos.
Part 2. 3 Reasonable online solutions to convert YouTube to MOV
Using any software or app on iOS is tricky because until or unless an app is not available on the official App Store, it will not be downloaded. Loader.io is an online tool primarily used for and used by Apple users. This app is used to convert YouTube to MOV, and itis no need to do long methods or registration. 
Steps
Step 1
Copy the video URL you want to convert from YouTube to MOV. After copying the link, paste it on the loader.io online software. 
Step 2
Now, choose the formatting you want to apply to the video.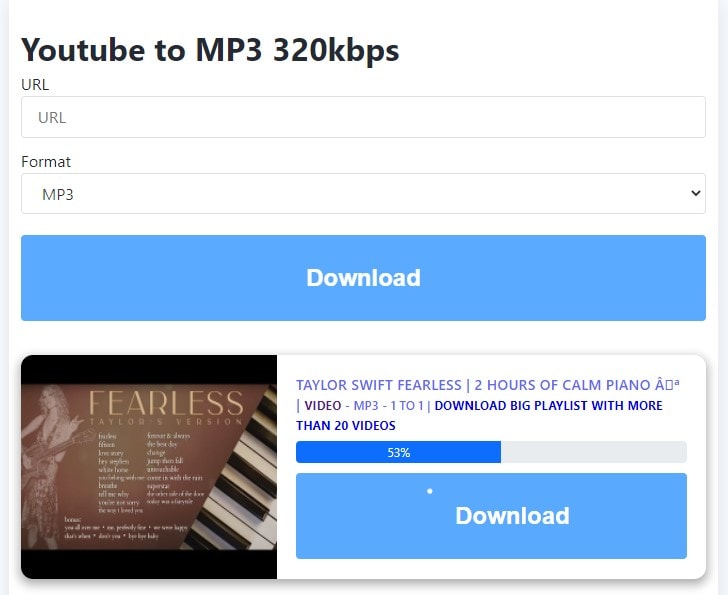 Step 3
Now, select the download option on the screen. Please wait for a while until it converts YouTube to MOV. After converting the video, they will automatically be saved on your device. 
You can easily use this YouTube to MOV converter on your iOS devices. 
Pros
It is user-friendly, and the interface is not complex. 
It has various file formats available for file conversion.
Cons
Sometimes it does not work smoothly. 
Data may be lost with an interrupted internet connection.
Media.io is an online video converter site that will help you convert YouTube videos to MOV online without showing loads of pop-ups and ads. Working with media.io is very fast as it shows results within a few minutes. It supports different file formats to be converted easily. Apart from YouTube to download MOV, it gives an audio converter, image converter, Video editor, video compressor features.
Steps
Step 1
To use media.io as YouTube to MOV converter, you will need to open up the website media.io then choose YouTube icon to paste the URL you copied, or you can drag the youtube file to media.io that you want to convert. 
Step 2
On the screen, find the convert option. Then click on it. And then, select the desired formatting you wish to apply on your YouTube video.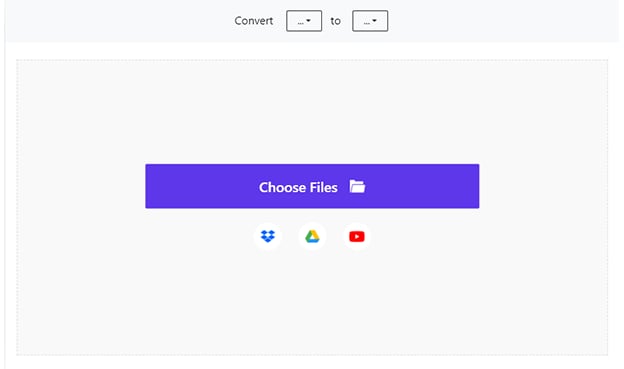 Step3
Then click on the Download option and tap on the save button to save the converted file on your iOS device.
Pros
No need for any technical knowledge, and it is easy to use.
The speed of media.io is very fast and gives accurate results within a few minutes or seconds.
They don't upload or misuse the information to get the trust of their customers.
Cons
You can't convert loads of files simultaneously but are restricted to converting only 2 files. 
ClipConverter.cc is an online solution used as YouTube to MOV converter for your video downloading problems. It dosen't have any other editing features, but it may be a good choice for you to download and convert YouTube videos.
Steps
Step 1
Go to the ClipConverter.cc site online and paste the YouTube video URL you copied on the search bar. 
Step 2
Below the search bar are the conversion options, from where you can select what type of file you want it to be, whether mp3, mp4, or you can convert YouTube to MOV.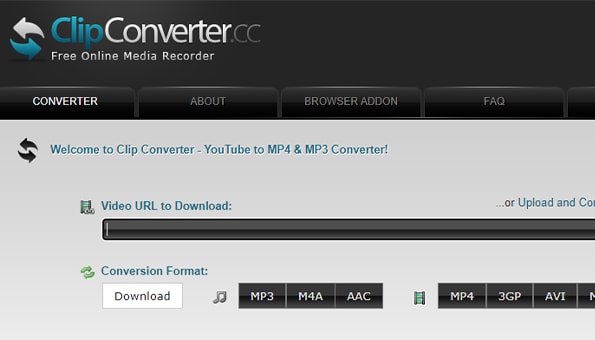 Step 3
Now, click on the continue button to process the conversion. Now hit on download, then save the video.
Pros
Unlike other apps and online websites, ClipConverter.cc does not give ads.
Cons
Many problems occur with connections from their side, mainly; the connection cuts and doesn't reload the data. Hence all the data is lost.
The subtitles or fonts sometimes change without even you knowing
It may bring some virus to you computer since it is a online converter.
It takes long time to convert videos.
Conclusion
To sum up, there is no need to use your high-speed internet to watch or download videos. Instead, you can use these best free applications on any device like Android, Apple, laptop, computer, or a Mac device. By using these apps and websites, you can turn your dull or no internet connection vacations into the enjoyable days of your life by converting YouTube videos to MOV and watching them. If you have read the whole article, you will get the information regarding the apps mentioned , including how to use these apps or sites and their pros and cons. We have also told you about Uniconverter, the best tool ever used for file conversion.