Have you ever experienced challenges in uploading your video to an email? Or failed to send video through Email? If yes, it should probably because of the oversize video. When confronted by such a situation, the only option will be compressing the video to make it fit in well to your email. This article will introduce the best way to compress video for Email. Be sure to choose the one that best suits your video compression needs.
Part 1. Best Way to Compress Video File for Email
UniConverter is one of the most effective ways to compress video for Email. It helps you compress video by changing the video resolution, bitrate, quality, size and even format. If you video is too big for Email, you are suggested to resize it. See more excellent features of iSkysoft video compressor below:
Get the Best Video Compressor for Email:
Easiliy compress video for Email on Mac or Windows PC.
You can change the video resolution, encoder, frame rate, bit rate, and format for your video.
It supports video in over 150 formats, including MP4, MOV, AVI, MKV, HEVC MP4, WMV, etc.
Batch process is supported.
More than compresing video for Email, it also works as video converter, online video downloader, DVD burnner, screen recorder, etc.
Compatible with macOS 10.7 Lion to 10.15 Catalina, and Windows 10/8/7/XP/Vista.
How to Compress a Video for Email Attachment with iSkysoft Video Compressor
As mentioned above, iSkysoft video compressor allows you to compress video single or in a batch way. The following guide will show you the single video compresing process. If you have several videos that need to be compressed for Email, please view the batch process in Part 2.
Step 1. Load video to be compressed for Email attachment
To start with, open UniConverter on Mac or Windows PC. Click Toolbox tab and choose Video Compress . Then click + icon to load your video to be compressed for Email in the pop-up window.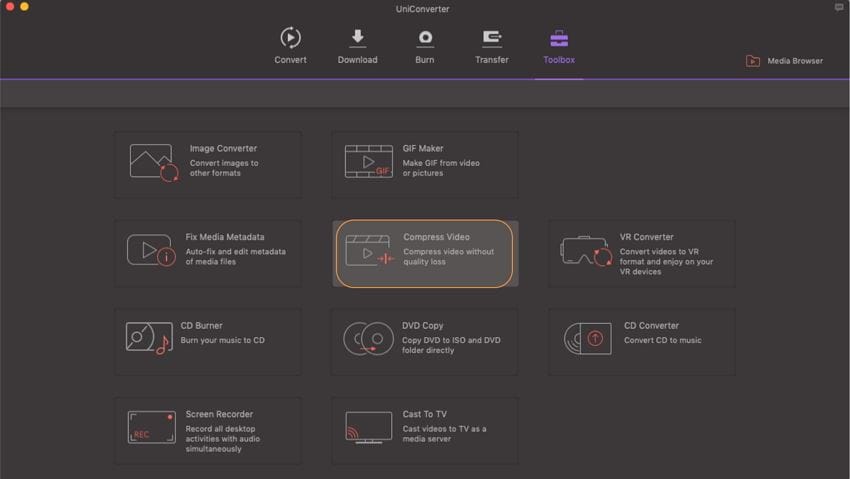 Step 2. Choose compressing settings for Email
Now from the Compress video window, select the parameters for your video. Or you can simply move the compress bar to change the data. The available options include file size, format, quality, resolution and bitrate.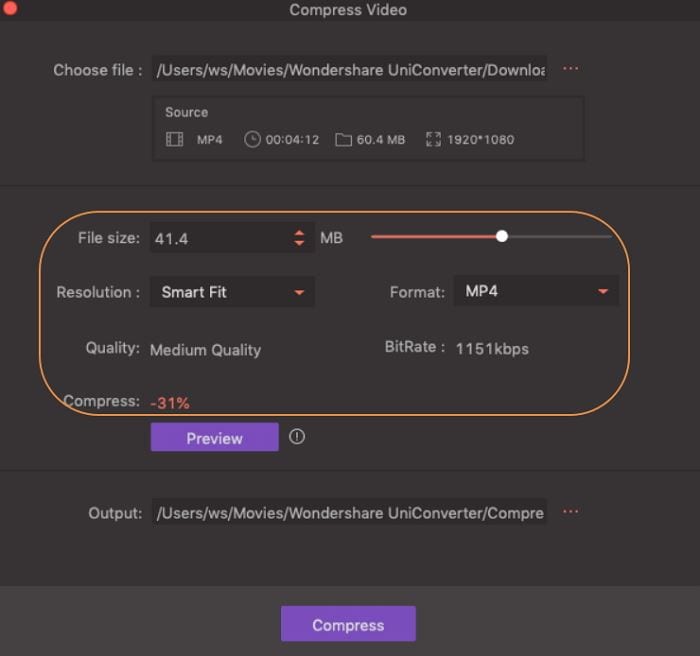 Step 3. Compress and export video for Email
There is a Preview button that allows you to preview the compressed video. Once you are satisfied with it, click the Compress button to compress and export your video.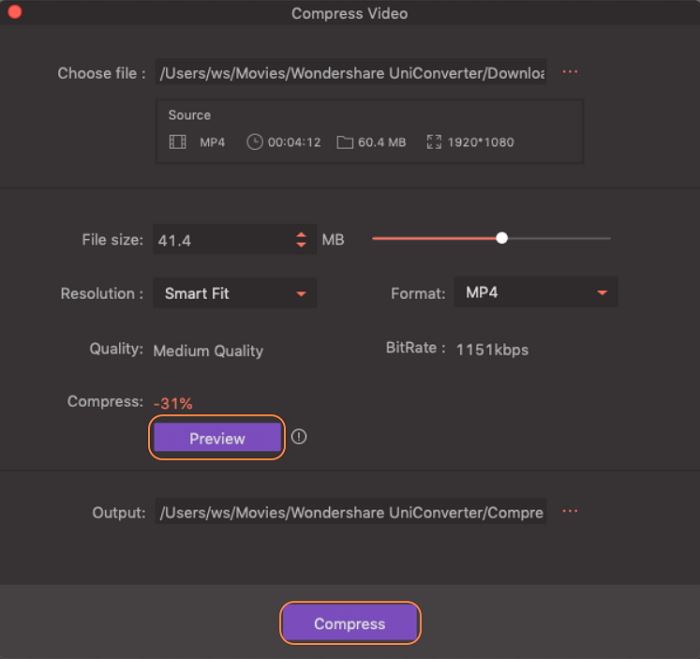 Now the video is ready to be attached to Email (Outlook, Gmail, Hotmail, Yahoo Mail, Web-based service, etc.) . Use the "Attach File" button to load the file and send the email once successfully loaded. However, if you have more than one video whose size exceed the size limit for Email, please read below to explore how to compress video in batch for Email.
Part 2. How to Compress Video for Email in Batch
Step 1. Add video files to iSkysoft video compressor
Install and open iSkysoft video compressor on your Mac or Windows PC. From the Convert tab, add the videos that you want to resize for Email.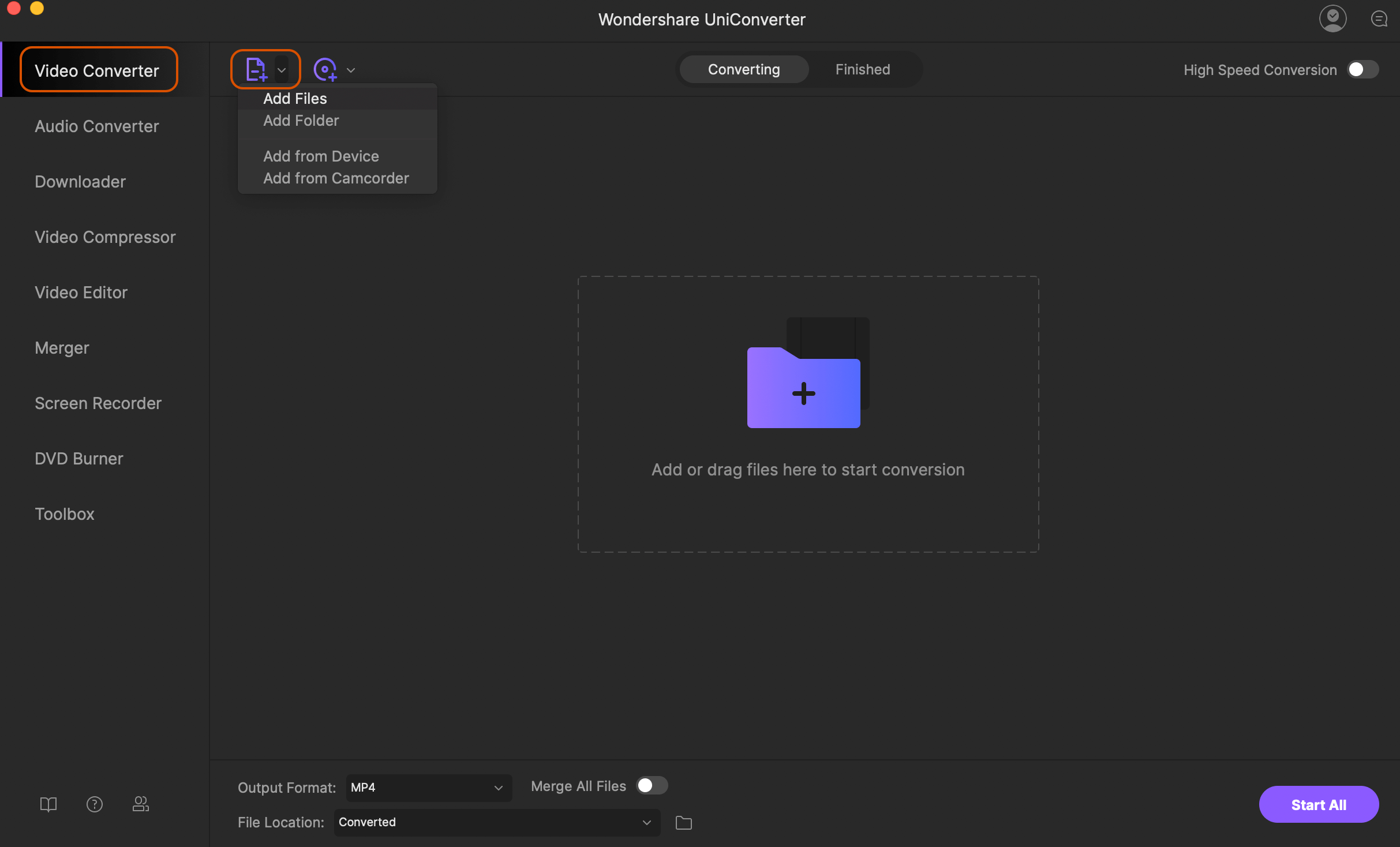 Step 2. Choose an output format for email
Now choose an output format from the Convert all files to option. Click Video tab and choose a video format. MP4 is good for email attachment.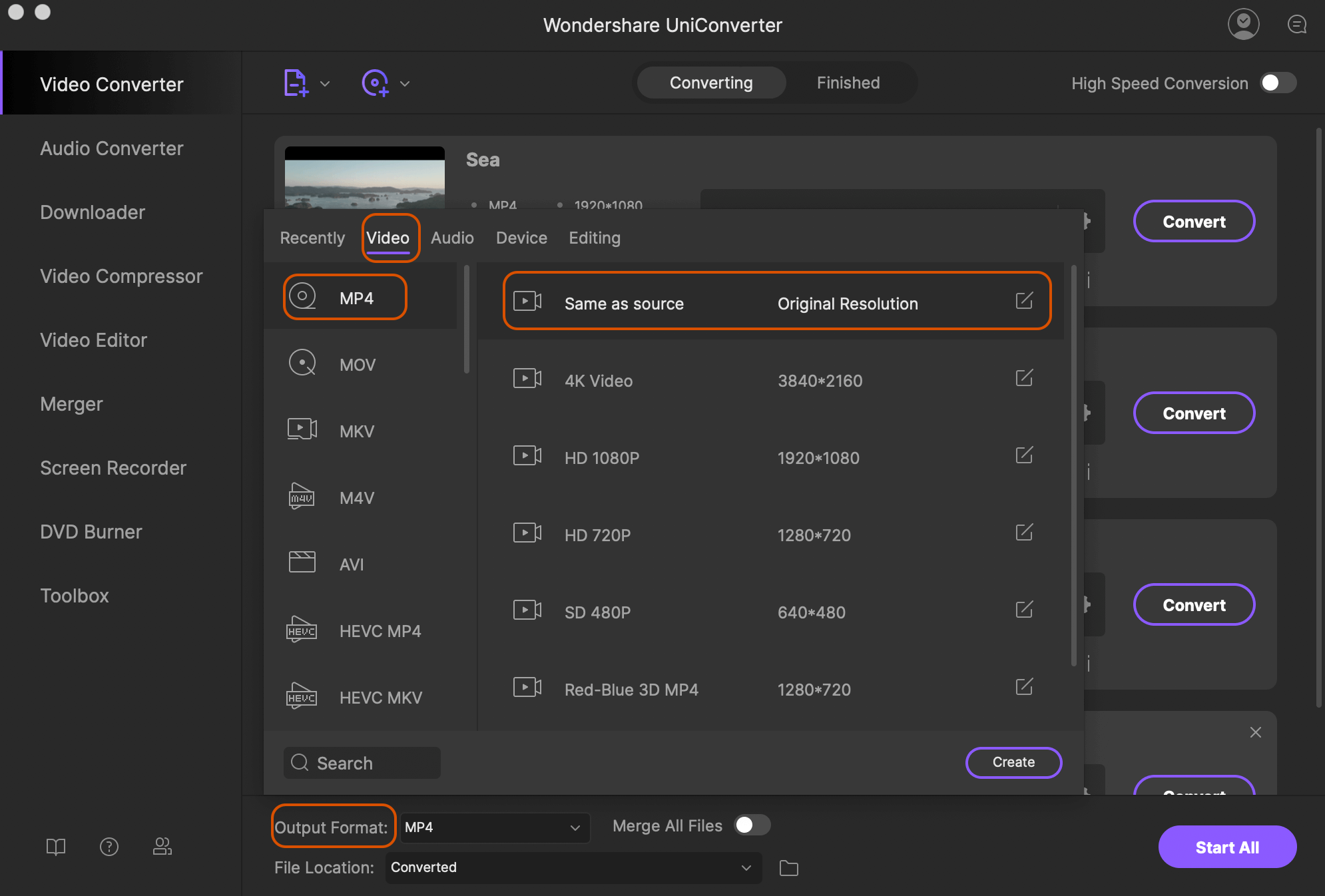 Step 3. Customize video settings in batch
From the MP4 output format window, click Create Custom. From the new window, you can customize the video encoder, bitrate, resolution, frame rate to resize videos for Email. You can even adjust the audio settings. Then click on the Create button.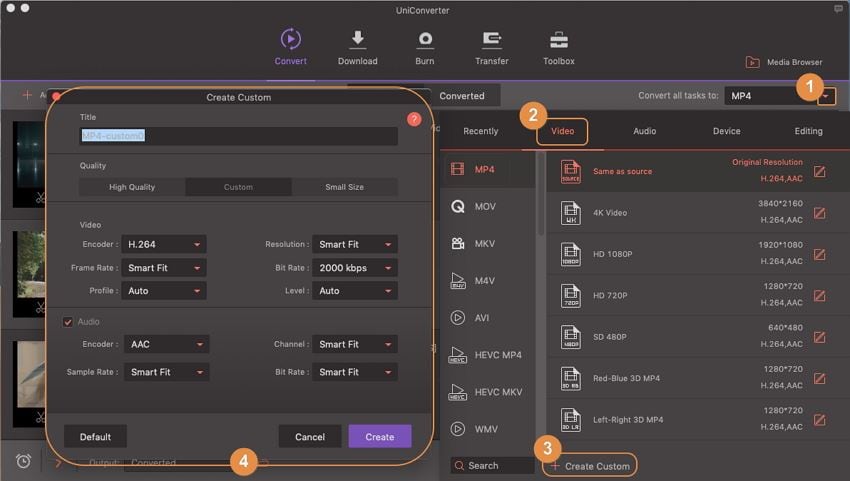 Step 4. Compress videos for email in batch
Finally, click the Convert All button to make video smaller for Email. The settings you made in step 3 will apply to all of the added videos.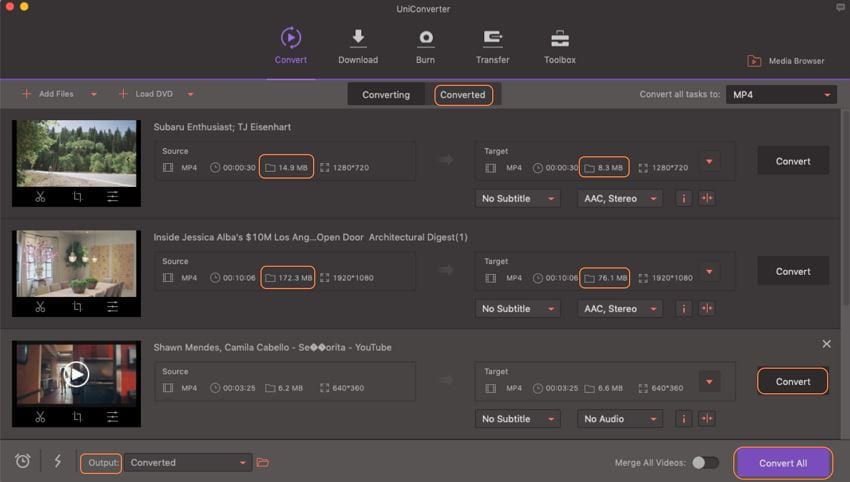 Part 3. How to Compress Videos for Email Using Avidemux
This is an open-source software program that helps people reisze a video for Email. Begin the compression process by clicking the "File" icon and then "Open" to access your video to be compressed. Browse through the computer to locate the file where you saved and double-click to open. Below the file, you will see an icon reading "Copy" where you will be required to select a suitable codec from the long list.
Proceed to click "Configure" from the video and then "Encoding mode" from the dropdown menu. There are many options that pop up from which you will choose "two pass- video sizes" and it will allow you to type in the right size that the video will be compressed to. After that, click "Ok" and then return to the "File" button on the menu bar to type the new name of the compressed video and click "Save". Your video file will be successfully compressed using Avidemux.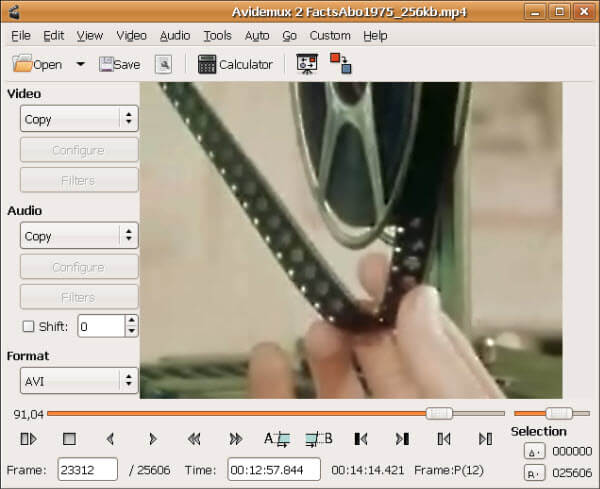 Part 4. How to Compress a Video for Email Using iMovie
How to compress a video on Mac for Email? Compressing video file for Email on Mac is pretty simple when using iMovie. Launch the project and then click "Share" on the menu bar which will allow you add a title for the video that you will be working on. Make sure you have saved the file in a location that you will navigate easily. From the "Settings" button, you will be able to set the right frame rate which will lower size of the file automatically. Alternatively, there is the "Compression type" icon from the drop-down menu which you can click to reduce the file size.