Help Upload YouTube - UniConverter
Convert files to YouTube-supported format with 100% original quality and 90x faster speed.
Edit files after converting to YouTube or other formats.
Convert video to other 1000+ standard audio and video formats including device optimization.
Download video/audio from YouTube and other 10000+ video and audio sites directly with one click.
Other features include recorder, merger, compressor, and so on.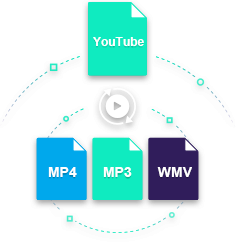 How to speed up uploading YouTube videos?
Sometimes it can take a lot of time to upload a video to YouTube. Several reasons may cause YouTube uploading to be very slow. It includes slow network connections, uploading a file in a format that is not supported by YouTube, uploading a file size that is too heavy for your network connection, or above the YouTube size limit. On other occasions, it could be that you have opened other online activities when you are trying to upload a video to YouTube, or you are using an unsupported file browser.
Part 1. Reasons that May Cause YouTube Slow uploading
1. Video Size: Yes, video size plays a vital role while uploading a video, uploading a YouTube video that has a longer length or higher quality will take more time, cause they usually have a bigger size. Always try to compress the video size and then upload it to rid of this problem.
2. File Format: File format is an essential part of any video. Video quality depends upon the File format of the video. Always try to choose the best file format for your video.
3. Internet Speed: This may be one of the main reasons behind YouTube's slow uploading. At least 10 Mbps speed is required to avoid such problems in the future.
4. Upload Traffic: Nowadays, many people are now working as YouTube creators. So, traffic is increasing rapidly, which may cause YouTube to slow uploading.
5. Third-Party Uploader: Most people generally face such problems because they use non-reliable third-party uploaders to upload YouTube videos.
6. Resolutions: On the market, many devices are available that support only low-resolution video. So, it takes more time to upload and convert them into various resolutions.
Part 2. How to Speed Up Uploading YouTube Videos
You can apply various options and tips to accelerate YouTube upload not to get stuck in the uploading process. Some of these tips include:
1. Get a faster Internet connection
You should switch from wireless Wi-Fi to a stable connection if you want to upload videos quicker and large-sized files to YouTube. The suggested minimum broadband speed to expedite video uploads is 500kb per second. A faster Internet connection speeds up video upload and reduces YouTube buffering.
2. The compressor converts the HD videos to smaller-size formats
Use video converters to convert the video to smaller size formats such as FLV, WEBM, and MP4. Smaller-sized designs are faster to upload on YouTube.
3. Use a supported Internet browser
YouTube can be loaded on any Internet browser, but unfortunately, YouTube uploading cannot. To boost the speed of your YouTube video upload, use YouTube Upload-supported browsers such as Chrome, Internet Explorer and Firefox. The browsers will help recover the timeout or take from where the video was canceled.
4. Clear your browser's Cache
The browser cache is a packet of individual information about the web pages you visit. The data can cause problems if the stored information causes conflicts with the active content, making your video loading and uploading to be slow. You need to clear your browsers, cache, cookies, and history.
5. Disable the Web accelerator
Google web accelerator only accelerates the loading of web pages, but on the contrary, it makes video loading slower. You should disable, block, or uninstall the Web Accelerator for faster YouTube video uploading.
6. Delete unnecessary files and remove non-critical programs from the hard disk
Adequate storage speed increased your computer's pace, and it also improves the broadband speed, thus making video uploading to YouTube faster.
7. Close other online activities
It would help if you closed other online activities when you are uploading videos to YouTube since when you open many internet activities, they tend to make the internet connection low and thus slowing down the uploading process.
Part 3. Recommended the Fastest YouTube Video Uploader (Must Know!)
If you need a tool that will help you upload any video to YouTube, then the best one for you is the UniConverter. UniConverter for Mac and Windows will upload any video and audio, including MOV, MP3, and Windows Movie Maker to YouTube, irrespective of their sizes and formats. It can convert any file to various file formats, giving you the exact file that will suit your needs. The tools perform at a speed of 90 times faster than other video converters, and it can help you convert and upload as many videos as you need.
Wondershare UniConverter 13 - Best Video Converter for Mac/Windows
5,481,435 people have downloaded it.
UniConverter supports many formats and handles conversion equally, ensuring that high quality is delivered at all times.
During the conversion process, you may add multiple files since the program does batch conversion of files.
You can use the editing suite to make your results creative masterpieces.
This software facilitates file transfer to devices like Android and iPhone among others once the conversion is complete.
UniConverter is also capable of handling video compression hence ensuring you acquire the video sizes you desire.
How to Upload Video to YouTube with the Help of UniConverter
you can convert video and reduce video size before uploading to YouTube!)
Step 1.

Import the video to be uploaded into the converter

First, click on the Add Files button and select a video to upload to YouTube. You can also add the video files by Drag and Drop method to this video converter.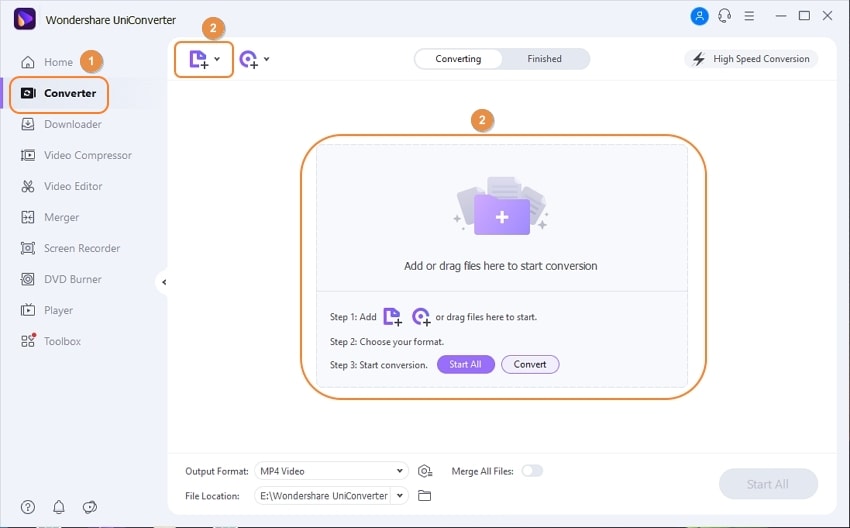 Step 2.

Choose YouTube among Output Formats

As you want to upload the video to YouTube, choose YouTube under the Video tab among the supported output formats.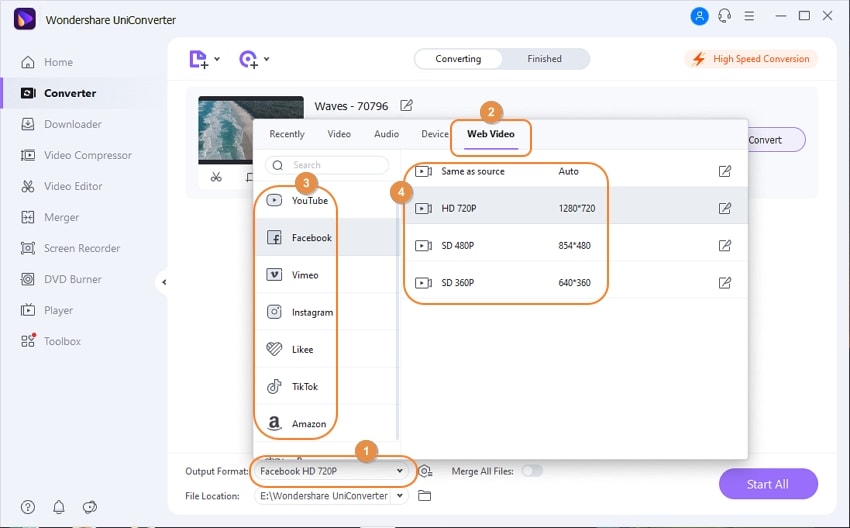 Alternatively, you can choose the same format if you don't want to change the video. Besides the format tray, you could see a Gear icon by which you can change encode settings like Bitrate, frame rate, etc. These videos encode settings and reduce the video size to speed up the video upload time.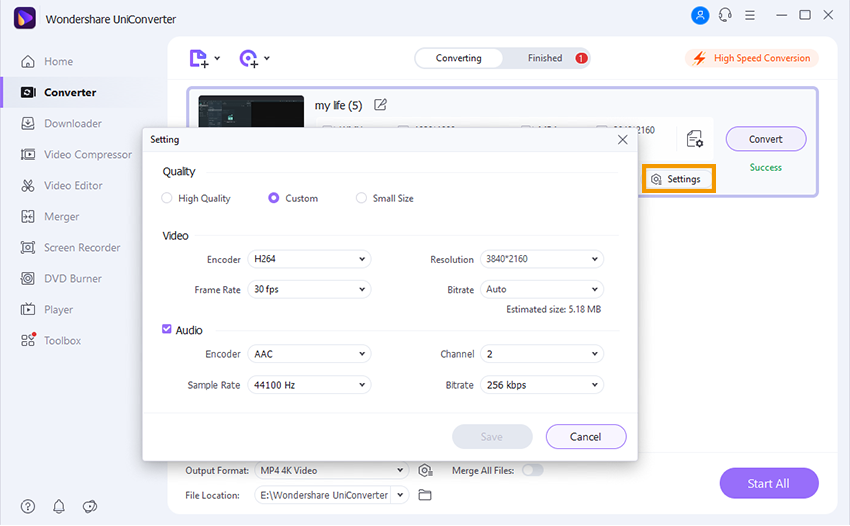 Step 3.

Click Convert to Reduce Video Size

Now, click on the Convert button in each video clip or Start All on the bottom right to start the conversion process. Once completed the conversion, you could get a video that is easily uploaded to YouTube. If you are on a Windows PC, you can now get the converted video on your local computer and easily upload it to YouTube.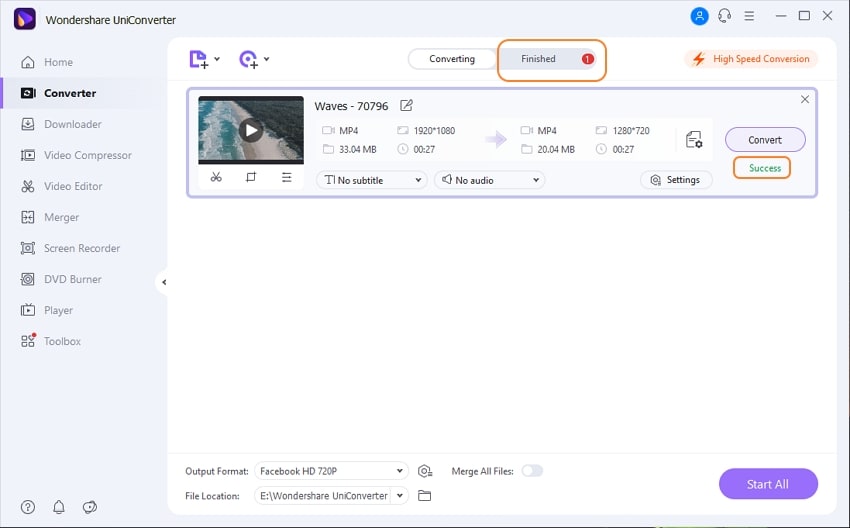 Step 4.

Upload Video to YouTube

Now you can upload your video on YouTube!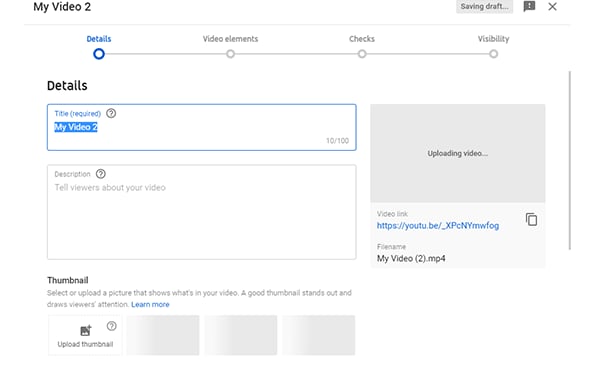 Part 4. More Tips for YouTube Upload Slow
1. Get Ordered: When you logged in to your account, one can add a video to favorites to easily navigate video for future use.
2. Upload with Smartphone: Nowadays, the Smartphone is powerful enough to handle heavy work. It is effortless to upload videos to YouTube from your Smartphone itself. You have to sign in your account on your device. There is no need for a dedicated application is required.
3. Maximum Video Size: Earlier on YouTube, there is no limit in size and duration. But now on YouTube, one can upload a video with a maximum height of 128 GB and a full length of 12 hours.
5. Third-Party YouTube Uploader: Generally, people use 3rd party YouTube uploader instead of YouTube official website. Most of these third-party software is unreliable and spyware. If you are one of these people, avoid such tools, and use UniConverter to upload the direct video to YouTube.