Windows Voice Recorder-UniConverter
Help you record audio at your home and convert, compress your recorded files.
Record the online music and listen to it offline.
Transfer your recorded audio to your Android or iPhone devices.
Record the meeting voice to save the important information.
Additional features include video converting, downloading, editing, and others.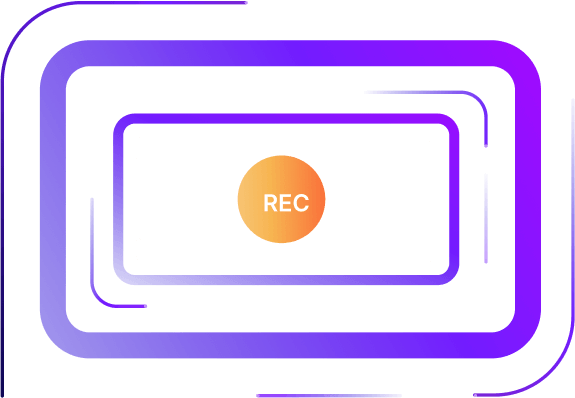 Audio recording is known to be a process where we decide to capture sounds from videos playing online, conference meetings, lecture rooms, court hearings, investigations, in terms of journalism, music freestyles, and more, to get a detailed audio description or information about any of the scenario that warrants the recording process. As a Windows user searching for a Windows voice recorder, we plan to use the best audio recorder for Windows 10 or other Windows versions to record computer audio, voices on Windows with ease. Even as a Mac user, reading through this article – you'll learn to record audio with MacOS PC. Audio recording is an easy process but requires technicality.
Note: Recording other people's information or audio content with selfish or beneficial interest, or blackmailing intention could bring about fraudulent accusations and it's punishable under the law.
Getting the best out of the box is more than enough to satisfy the desires of humans. If you want quality sounds or audio output whenever you record using a streaming audio recorder for your windows 10 or MacBook, explore the lines of this writeup and discover what you've been missing.
Part1. UniConverter 13- A Good Windows Voice Recorder
UniConverter 13 is originally a built product of Wondershare. The UniConverter 13 is a well-developed and improved media workshop offering a universal toolbox that delivers good output in terms of editing works and quality. The software offers advanced features ( Converter, Downloader, Compressor, Merger, Video Editor, Audio Recorder, DVD Burner, Media Player, and a toolbox that offers a variety of other media tools) that allow you as a user to get an integrated software instead of downloading several tools for all of your media work. I know you've been expecting to hear "audio recorder for windows 10". As a user, you can use the UniConverter 13 as a sound recorder for windows 10, MacBook, or other Windows versions.
If you have the UniConverter 13 downloaded and installed on your PC, these steps will instruct you on how to use the integrated software as an mp3 recorder for windows 10
STEP1
Launch the UniConverter 13 on your PC. Once the software opens up displaying its interface on your screen, click the Screen Recorder option you'll at the left side of the displayed interface and select the Audio Recorder among the other options present at the screen recorder's interface. You can also utilize the Audio Recorder from the three icons at the top left of the interface. The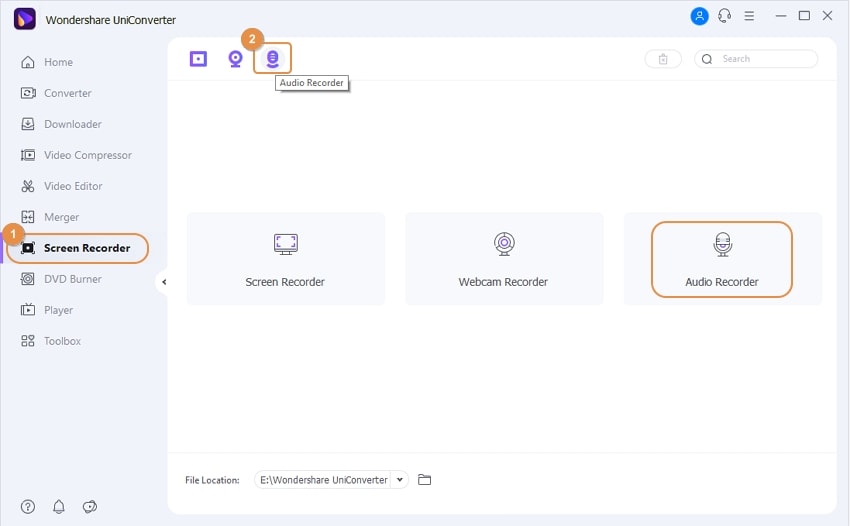 STEP2

Once you select the audio recorder option and it's opened, you'll notice a new window appears on your screen showing speaker, line (microphone), and, format dropdown options. With these displayed options, you can select your speaker, microphone, and the output format you want to record the audio.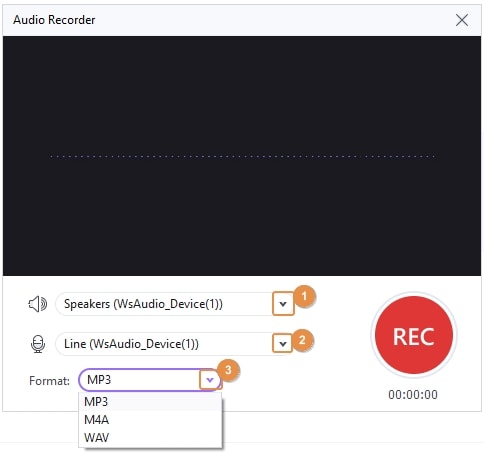 STEP3

Once you are done setting the necessary parameters, click the red Rec button to start recording. You'll notice that the Rec button turns out to be the Stop button. So once you're done recording, you can click the button to stop the process.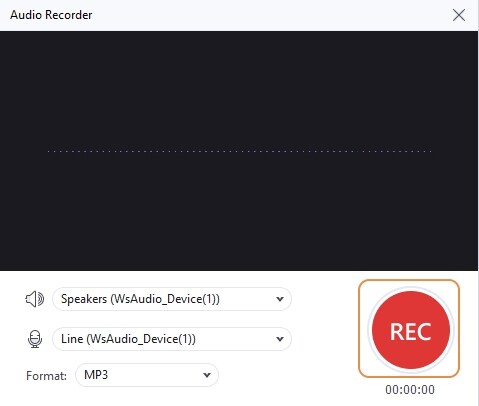 Note: UniConverter 13 enrolls you with the benefit to edit the recorded audio.
Wondershare UniConverter 13 - A Complete Meida Toolbox
5,481,435 people have downloaded it.
UniConverter supports many formats and handles conversion equally, ensuring that high quality is delisered at all times.
During the conversion process, you may add multiple files since the program does batch conversion of files.
You can use the editing suite that covers subtitle editing, watermark editing, etc to make your results creative masterpieces.
This software facilitates file transfer to devices like Android and iPhone among others once the conversion is complete.
UniConverter is also capable of handling video compression hence ensures you acquire the video sizes you desire.
Part2. Other Voice Recorders on Windows 10 You Can Choose
TechSmith Camtasia is another software you can choose as a Windows sound recorder for your PC. The windows voice recorder app comes with a lot of features that permit a user to do more than the primary task (audio recording). With TechSmith Camtasia, you can create tutorial videos, training videos, YouTube videos, add music to any of your projects, use its screening option, and more. If you want to record computer audio on windows using this intuitive software, move in line with the steps below.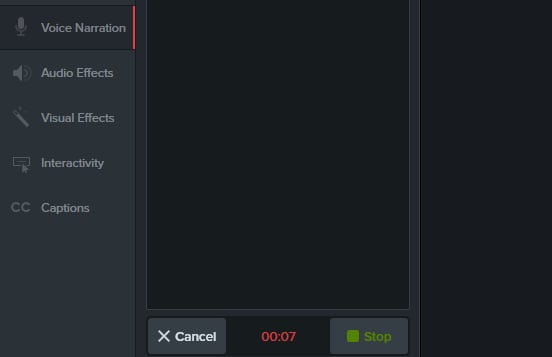 STEP1 Once you have the TechSmith Camtasia downloaded and installed on your Windows PC, launch the software and select the Record option you'll find at the left of the software's interface once it opens.
STEP2 After clicking the record button, a new recording window appears on your PC's screen. From the newly appeared window, TechSmith Camtasia permits you to adjust and set every necessary parameter concerning the recording you want to make from the Recording Area and Recorded input.
STEP Before you start recording ensure you've set all the parameters that require adjustment as stated above. Only after then can you click the Rec button at the right of the recorder's window to start and stop recording.
Pros
TechSmith Camtasia offers a free trial mode
The audio recorder for window 10 allows users to edit the recorded file.
It doesn't support only windows PC, it works with macOS too.
Cons
It requires steep learning for inexperienced users
Users are limited to a few features when using the free trial version
The subscription plan is quite expensive
Adobe Audition is another beautiful software to be considered when choosing software to record mp3 on windows 10 PC. The audio workshop gives its users the chance to create voice recordings, edit, mix, and save them, although the software has a complex and complicated interface that can't be worked on as a first-time user. Before using the software, you'd be needing steep learning to guide you on how to use it. If you wish to use this Windows sound recorder, follow the listed steps.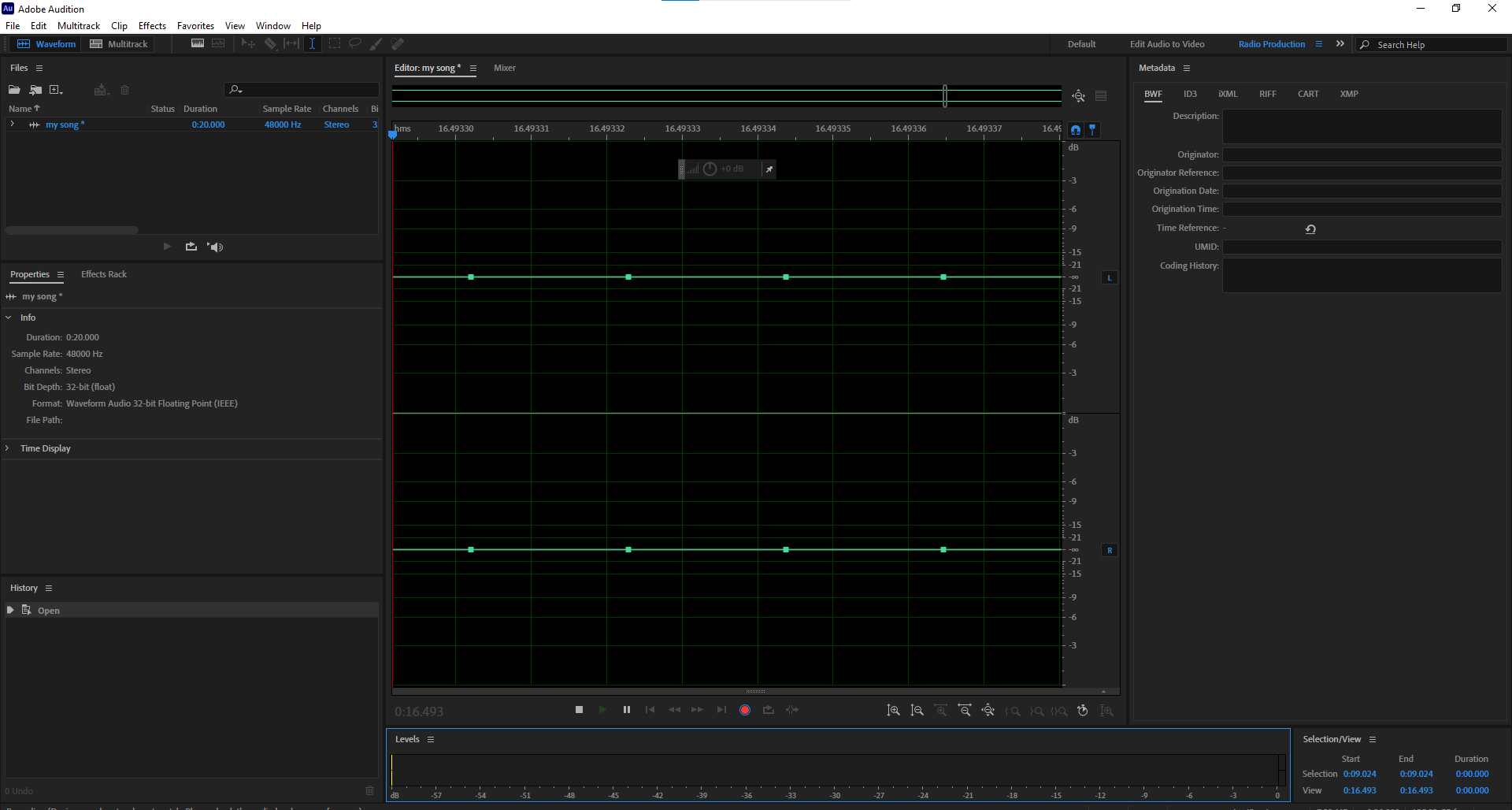 STEP1 Ensure you have the adobe audition installed on your computer. Launch the windows audio recorder software in no time. After this, from the top left of the adobe audition interface click Window, then Editor from the drop-down menu.
STEP2 Afterward, the audio recorder's user interface appears on your screen. From the bottom of the interface, you can access the recording button. Once you need to record, just click the record button and stop button when done.
STEP3 If you have multiple inputs and you wish to change your microphone, from the top left of the adobe audition click Edit > preference > Audio hardware. From the newly appeared window set the necessary parameters and click OK when you're done. Now you can record again by clicking the record button.
Pros
Adobe Audition supports multi-tracking
It can be recommended for professional developments
It supports both Windows and macOS
Cons
Adobe Audition subscription is expensive
This software does not support MIDI
It requires additional plugins to run smoothly
This is another full-functional audio editing software that allows you as a user to record audio tracks with a lot of comfort and convenience using a spectrogram to monitor the recorded audio track. Ocenaudio offers its users the chance to play, listen, and edit the recorded audio from any point or length. If you wish to learn how to use the software to record audio on your computer, you can kindly follow the steps below to put you through.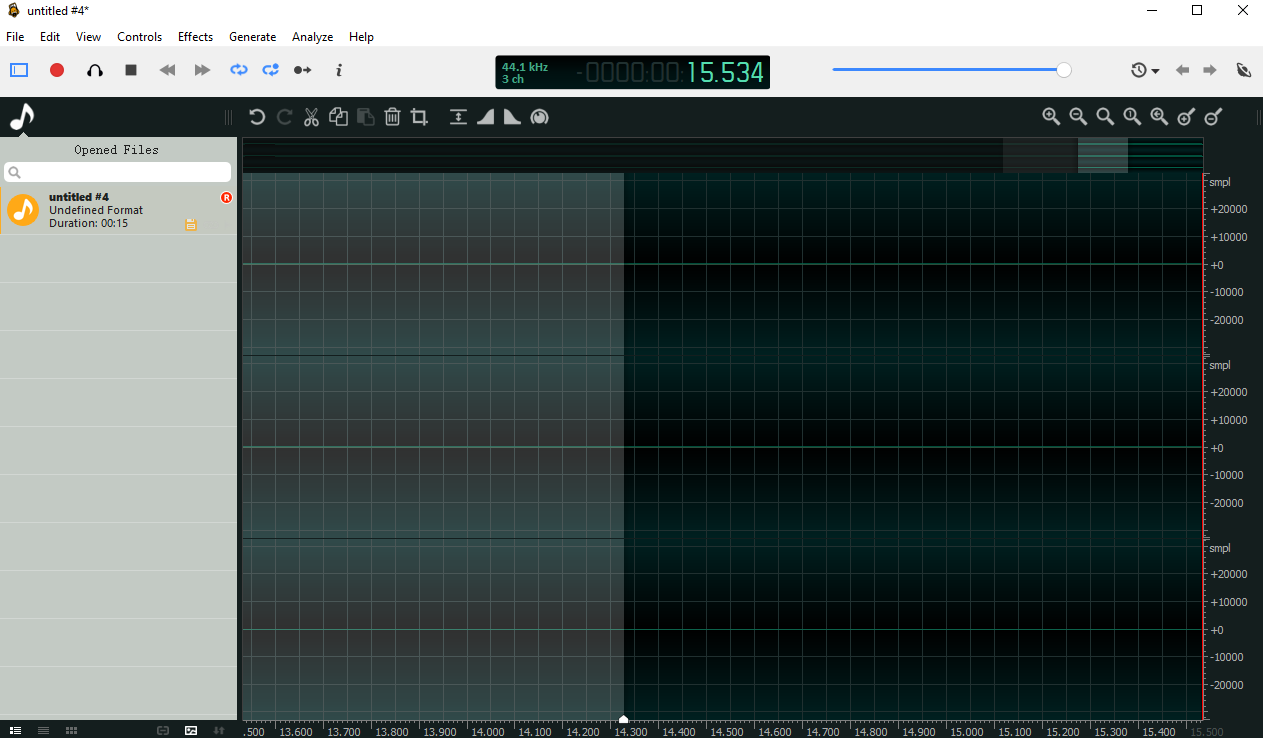 STEP1 Download and install the Ocenaudio on your PC. Once you have the software installed on your computer, launch the software with no hesitation.
STEP2 Once Ocenaudio opens, you are allowed to click the record button you'll see at the interface of the software to start recording your voice in no time.
STEP3 Once you're done recording, you can click on the record button again to stop the recording, and save your recorded file automatically.
Pros
It has an easy to use interface that's understandable
Ocenaudio is compatible with windows, macOS, and Linux systems
The software allows you to send your recorded file via email
Cons
No free trial version is available
It doesn't support iOS or Android devices
It doesn't support multi-tracking
Audacity is another amazing software you can use as a voice recorder for windows 10 PC. The audio recorder for windows 10 offers you the opportunity to record sound in different available audio formats. With Audacity, you're allowed to enhance the quality of your recordings by using its built-in plugins. Recording audio on windows 10 won't be an issue if you're willing to follow the step below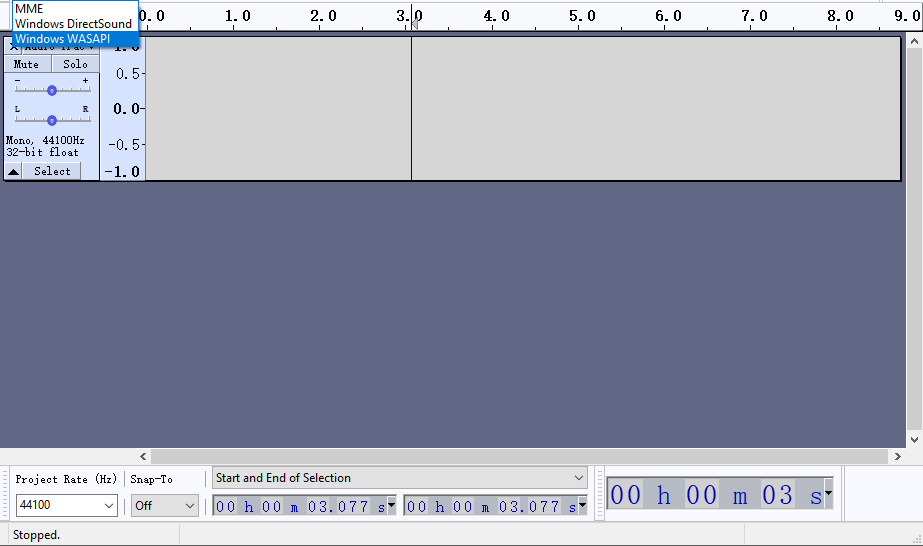 STEP1 Launch audacity on your Windows 10 system. Should in case you don't have audacity installed on your PC, ensure that you download and install Audacity.
STEP2 Once the software opens, from the top of the displayed interface click the record button you see to begin the recording process and the stop button to end it.
STEP3 Once you're done recording, click on the file menu and go straight down to Export, select your desired output format, and save your recorded audio file.
Pros
It supports multi-tracking
The software allows increase and decrease in pitch and speed of audio files
It supports audio playback
Cons
You'll be limited to basic features if you don't have a subscription plan
The user interface might be complex for beginners.
Leawo Music Recorder is an audio recorder that offers its users the chance to record audio from their Windows 10 PC, input audio through the system's built-in microphone or an external microphone. This intuitive software gives you a lifetime opportunity to record audio from online streaming platforms like YouTube, Spotify, and more.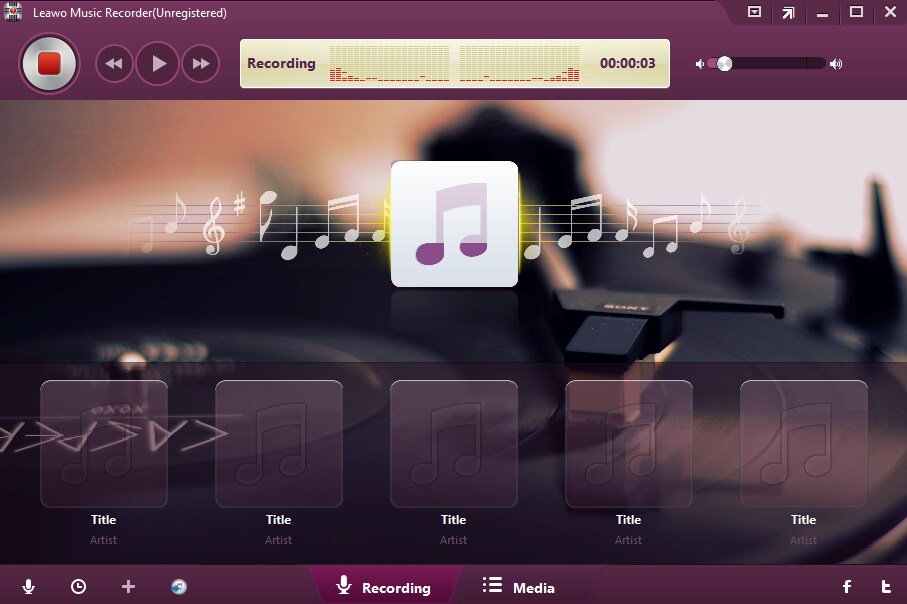 You can use this software to record audio on your PC following the steps below.
STEP1 Download and install Leawo music recorder on your windows PC. Launch the software and wait patiently for it to open
STEP2 Once this software is opened, click the microphone icon at the bottom left of the software's interface and choose the Record Computer Audio option to record streaming audio from your PC, and record audio input option to utilize microphone for recording from the available options
STEP3 Once you're done with the above preference, at the top left corner of the software's interface click the record button to start recording. You can access the newly recorded file under media at the left side of the displayed window
Pros
It has a free trial version
Leawo has an automated system that splits audio tracks
It has a timer (task scheduler) you can use to set an automatic audio recording
Cons
It has limited features in the free trial version
If you want to enjoy Leawo music recorder, you'll need to get a subscription plan.
It only supports Windows and Mac operating systems.
Conclusion
Recording audio on windows 10 is a process that'll easily be accessible if you decide to use the right software. It doesn't matter whether you have a free sound recorder for windows 10 or the paid type, all that should matter and occupy space in your heart is the quality and features the software you're using has in its possession. If these characteristics matter to you, then the Online/offline UniConverter is all you need.