As we know, MP3 is the most popular audio format for playing music files. Since it is easy and convenient to use MP3 file format compared to other formats, many users prefer this format for streaming audio files. iTunes is basically used to play, edit and download audio as well as video media files. iTunes can be used in your macOS or Windows operating systems. It is a media player, MP3 Converter and library, developed by Apple Inc. MP3 refers to a specific type of music file which can be used in any media player. Generically MP3 can be defined as digital music file. The media files you have got may not be in MP3 format in iTunes but those media files can be converted to MP3 format in iTunes application easily. Here you will learn how to convert music files to MP3 using iTunes and the best iTunes alternative.
Part 1. Guide on How to Convert to MP3 in iTunes
iTunes is an efficient application which can be used for converting audio files into MP3 formats. Using iTunes to convert music files to MP3 has various added advantages as well. iTunes is a media player, memory management software and it also acts as a media converter. iTunes is compatible with almost all devices. iTunes possess no limitations and provides ease of implementation and usage.
Now, let us have a look at how to convert audio files to MP3 in iTunes software. There is no need for complicated steps for conversion, as it provides easy MP3 conversions with ease. Many of programs are begin used for converting audio files to MP3 format, but iTunes is preferred more as it is the easiest MP3 Converter. This tool also provides higher audio quality by enhancing the quality settings and generates efficient MP3 audio output.
Step 1: Select the Audio File in iTunes and Open Preferences.
Open iTunes and select the desired audio file that needs to be converted. From the tool bar, click Edit option in the main window, and then Preferences option from the 'Edit' menu.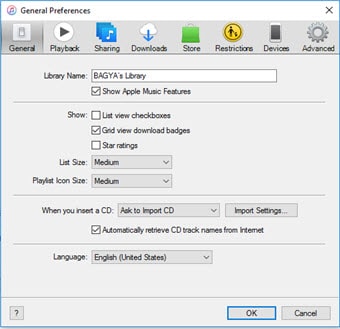 Step 2: Edit Import Settings and Select MP3 as Output Format.
From the iTunes menu bar, Click 'General' and then select 'Import settings' option. From that window appeared, select the desired format by selecting any option from 'Import using' settings. In the drop-down menu, select MP3 format.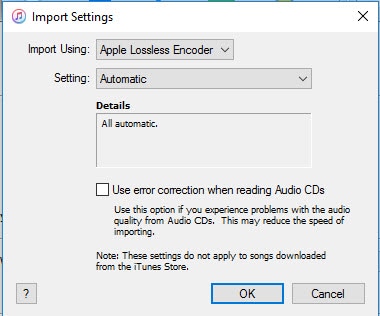 Step 3: Convert to MP3 format
Right click on the desired audio file which needs to be converted, select 'Create MP3 version'. Automatically, the audio file will start its conversion process. As the conversion process ends, the desired MP3 output format will be stored in iTunes and you can now enjoy your favorite music in iTunes Media player.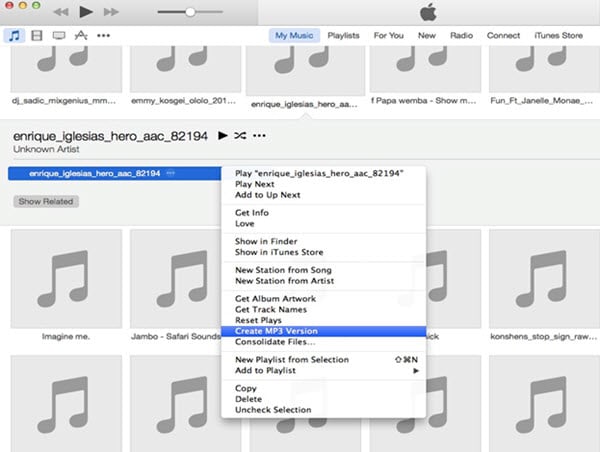 Part 2. Best iTunes Alternative to Convert Audio to MP3
For music files MP3 format is the most popular one. Since most of the computer systems, media players, smartphones, audio systems in car and DVD players support MP3 format. It is easy and flexible to store audio files in MP3 format and share them with ease. Generally, audio files stored in discs are not compressed, but when it is converter into MP3 format it gets compressed and gets converted with enhanced audio quality and reduced size.
UniConverter is best conversion software for converting audio and video files to MP3 format on your macOS and Windows operating systems. This application software comprises of many added advantages and features for efficient conversion of MP3 files. It is one of the best multitasking tools which can perform various functions such as editing, downloading, organizing and playing media files. It is also compatible with almost all devices.
Convert any media file into MP3 such as MP4 to MP3, WMA to MP3, AA to MP3, AIFF to MP3 as you want.
Integrated with video editor that trims, crops, rotates, splits, and adjusts volume, saturation, ASR, brightness and adding effects.
Powerful Audio Converter with all the essential customization tools & functions with no quality loss.
In-built applications for more flexibility, In-built Media player, Media Library, Recorder, YouTube Downloader and Media converter.
Dynamic software that allows you to convert audios and video files to your iOS devices, Android devices, and game console such as PSP, PS2 XBOX, etc.
Support Windows 10, 8, 7, XP and Vista whereas the macOS supported version are macOS 10.13 High Sierra, 10.12, 10.11, 10.10, 10.9, 10.8, and 10.7.
How to Convert Audio to MP3 with UniConverter
Step 1: Add Audio Files.
Open UniConverter. Select the audio file which needs to be converted, and then load them into the main interface of the program by using the drag & drop method. You can add single or multiple files to convert into MP3 format as per your requirement.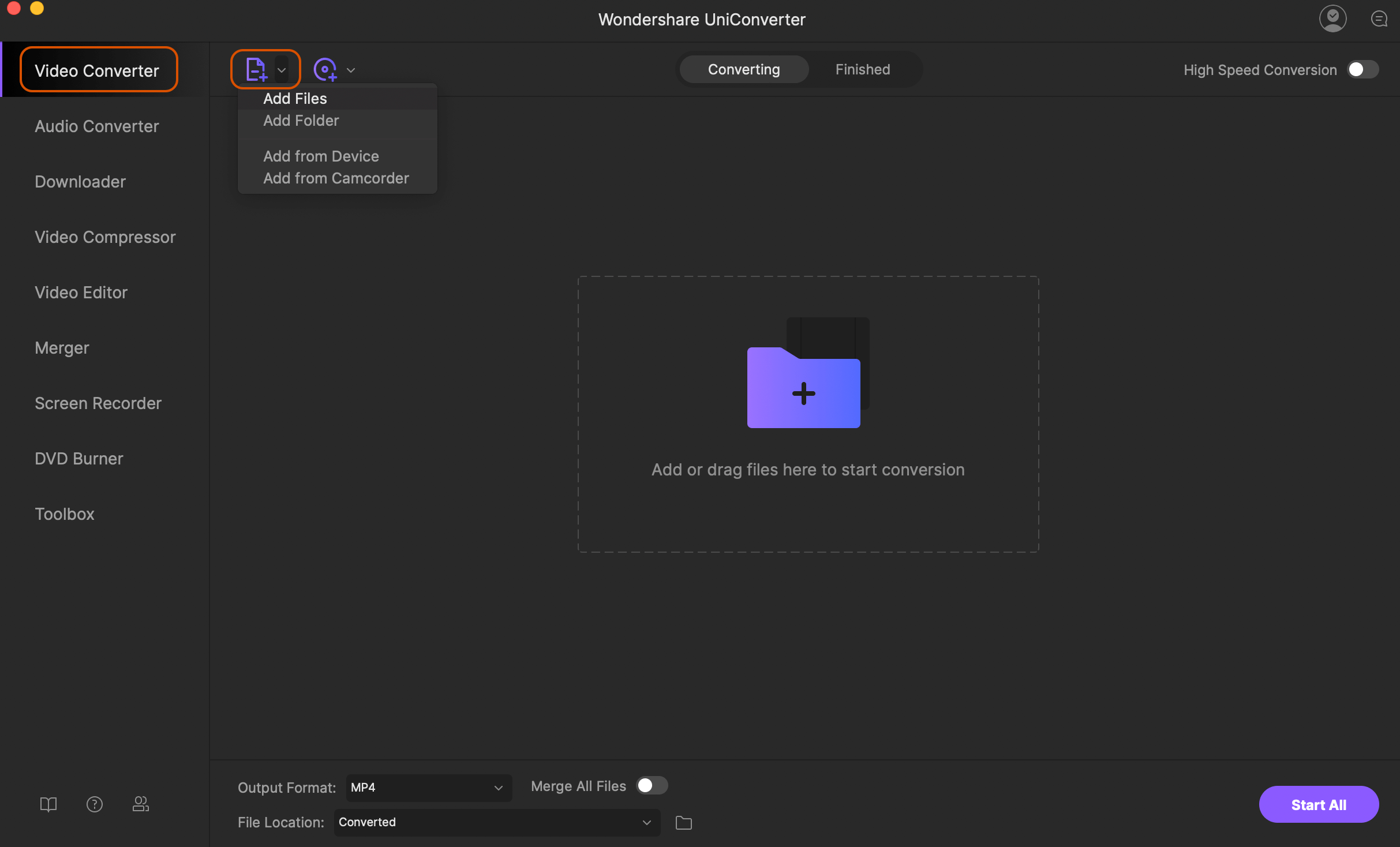 Step 2: Choose MP3 as Preferred Format.
Now, select the output audio format as MP3 for initiating conversion. You can also merge files by choosing Merge All button. Other settings can be accessed in this application by clicking the gear button. This gear button simulation involves operations such as bit rate, channel rate and codec. For higher and better audio quality, you are advised to use higher sample & bit rate.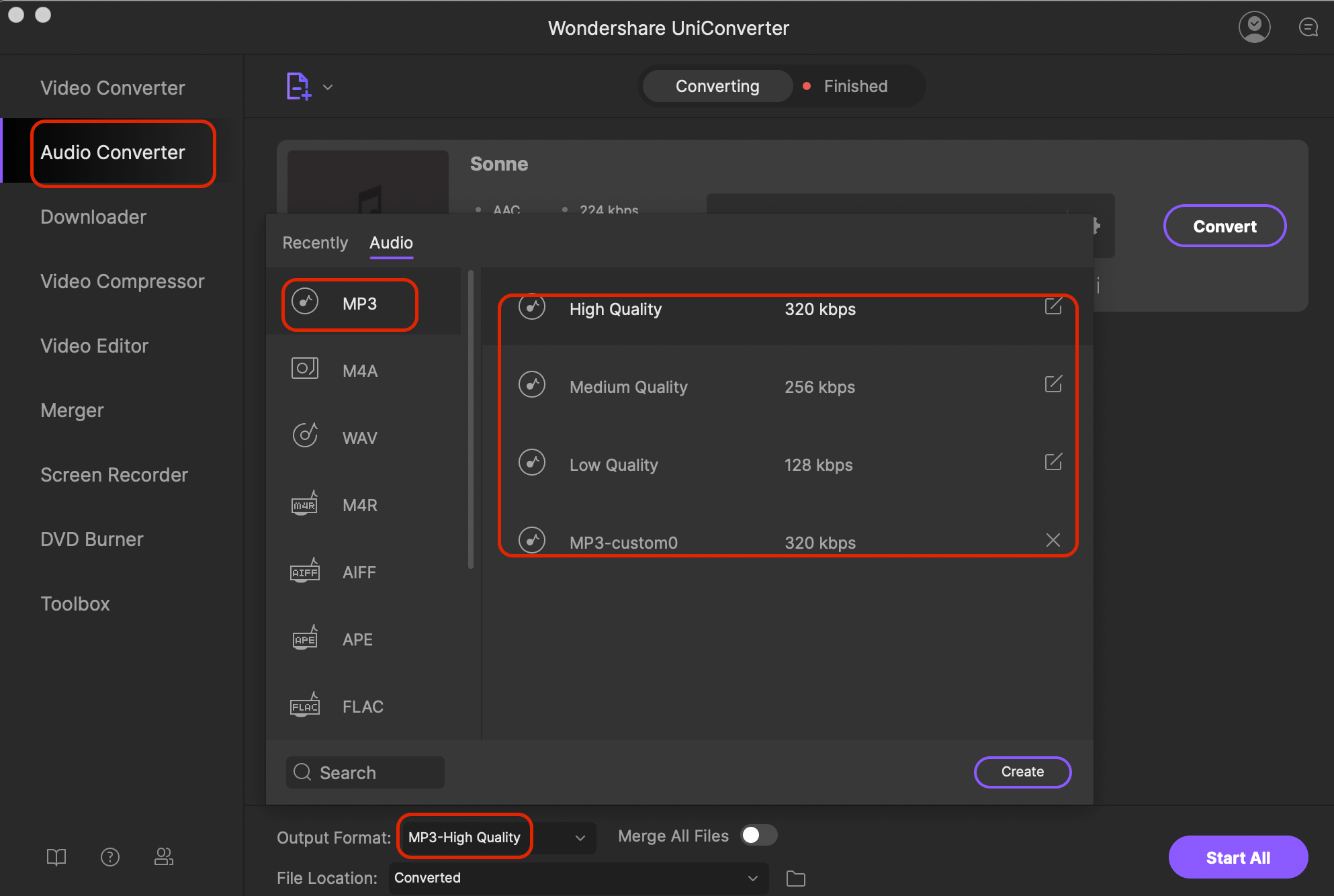 Step 3: Start to Convert Your File to MP3.
Choose an output folder/file destination for directly saving the converted MP3 file. Click the Convert button at the bottom of the main window. This process may take some time if you are attempting to convert larger number of audio files to MP3. Otherwise, the Desired MP3 file will be converted instantly, with high audio quality efficiency.