Record audio-UniConverter
Help you record audio at your home studio and convert, and compress your recorded files.
Record the online music and listen to it offline.
Transfer your recorded songs to your Android or iPhone devices.
Record the meeting voice to save the important information.
Additional features include video converting, downloading, editing, and others.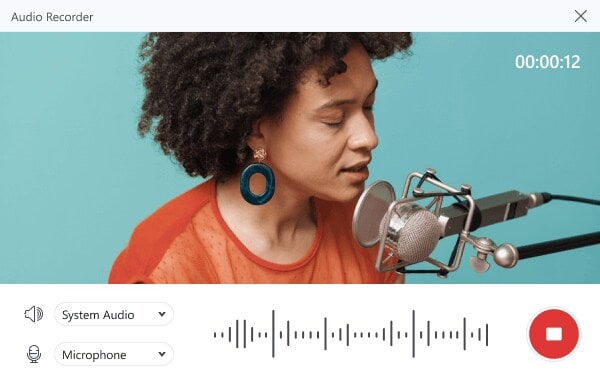 The best voice recorder for Android would be the android built-in recorder, but things are not as easy as that sometimes. Let's start with when or what prompts us to want to record audio on Android. There are many reasons for this, you might be listening to a program, and the speakers start mentioning critical key points that you would want to remember. It might even be in a classroom with an ongoing lecture; recording the lecturer's voice lets you save it and listen to it again; this might work better than just taking notes. There are many reasons like we said and the introduction will be filled if we start to mention. However, this article is for people who want more than just a simple sound recorder android, you record and leave? Nah, that is no fun. Here are some of the voice recording apps for Android.
Part1. Four Easy Ways to Record Audio on Android
Try Good Voice Recording Apps for Android (For Basic Record)
Android's Built-in Voice Recorder
Android is an operating system like Windows, Mac, and Linux but it is primarily and mainly built for smartphones and tablets. It has come to stay as mostly every phone brands now operate using the android system. We could even claim that 'most' phones except Apple products all run on the android system. Mainly, androids are touchscreens which means they require direct manipulation of the human touch. Realistically, any part of your body can operate an android, but why do something so stupid? Android also comes with tens of built-in functions such that someone who doesn't need much can do without downloading any apps and still enjoy using their phone. For basic recording, then the built-in android sound recorder will do a great job.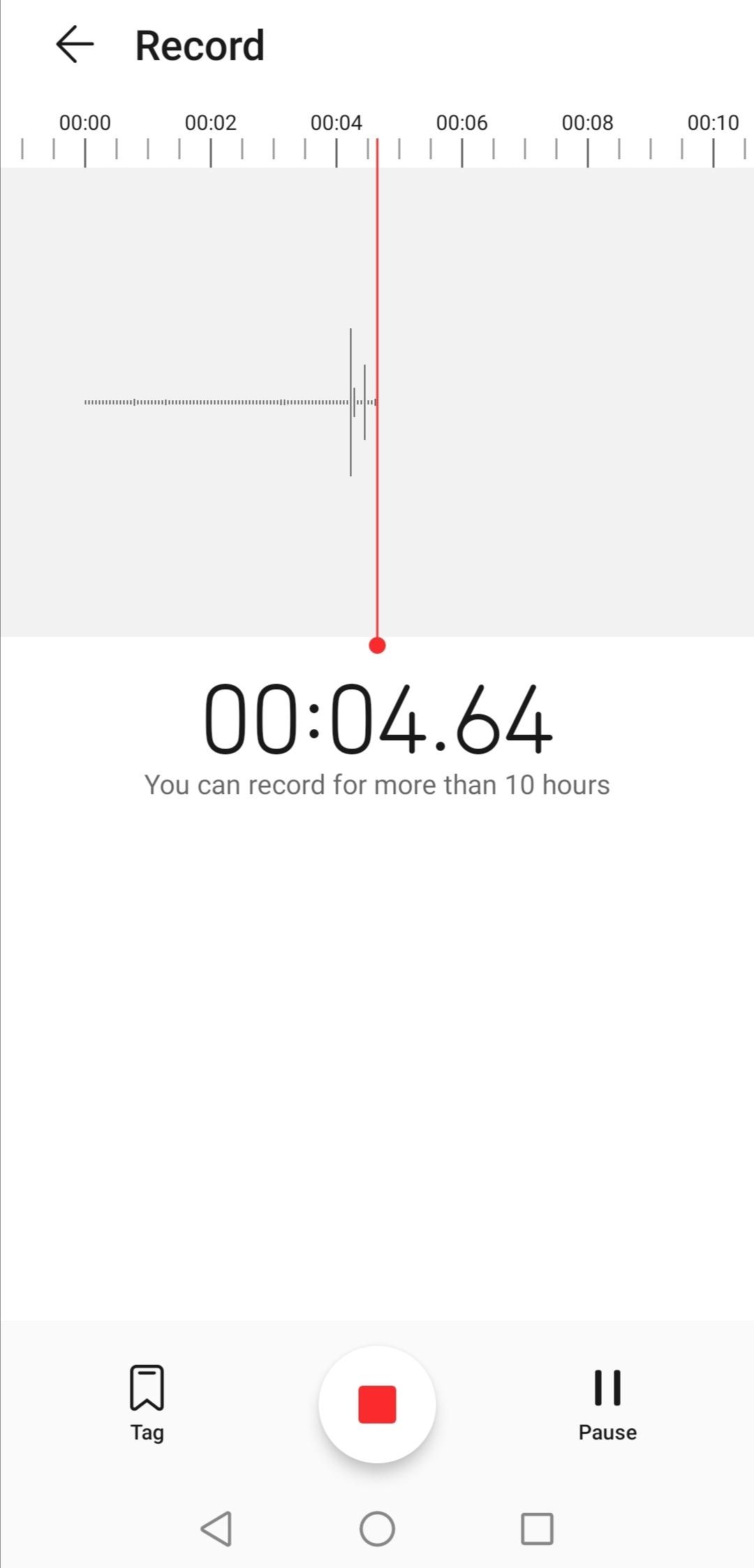 Key Features
The interface of the built-in recorder will differ from one another depending on the maker and the android version. As such, the features are always different as well.
Steps in Recording Audio with an Android Sound Recorder
Launch the app and click on the record button. When you are done, click on it again to stop. You can also choose to pause the recording, which stops the recording for a while until you resume the recording.
Pros
It is built-in, so it doesn't affect the RAM count
It is a simple app, easy enough
Cons
No advanced features. Very basic
As an android app, Easy Voice Recorder performs relatively well as a voice recorder Android. It records in AAC and PCM formats, and both are high-quality audio formats and AMR, a low-quality recording audio android format. However, it is helpful to save space and still have quality when we record audio on Android. Easy Voice Recorder allows the use of an external mic as well, as long the mic is compatible with android, this voice recorder can access it and use it as a mic. Apart from the recording screen, there is also the player tab which lets you access a player library of recordings that you have made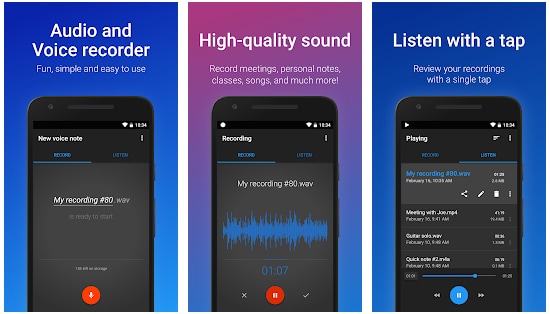 image resource: https://play.google.com/store/
Key Feature
Allows use of Bluetooth microphone
Steps in Recording Audio with Easy Voice Recorder
The interface has a microphone which is the record button. Clicking on it will begin the sound recording android; press it again to stop the recording. The player tab lets you view your previous recordings and play them.
Pros
Interactive and straightforward users interface
It also acts as a player, and you can use the app to play your recordings
Cons
Only for basic recording, nothing more, nothing less
Record Audio Using Advanced Voice Recording Apps for Android
It is one of the best voice recording apps for Android, maybe the best recorder for Android. An app specially designed for prolonged sound recording, it is free and easy to use. It also comes with some fantastic features like silence skip; which means that areas that have low sound or prolonged silence will be deleted. It can record for as long as you want with no limit, and it also works in the background and can record voice calls. Although regarding the voice call record, it sometimes stops when you receive an incoming call, this is mainly because some manufacturers have deactivated this function in phones but with Smart Voice Recorder, you can override this and record voice calls easily.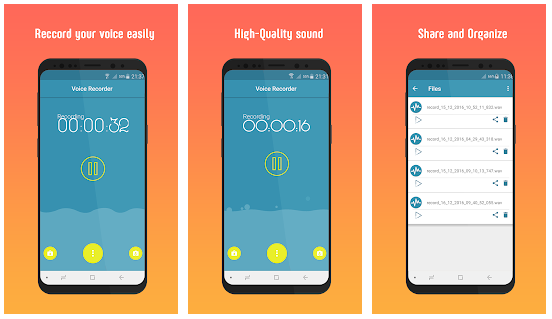 image resource: https://play.google.com/store/
Key Features
Silence skip, which omits the silent parts of videos
Record control Start, stop, cancel, pause and resume functions are all available.
Works in the background
Pros
Minimizing the app doesn't stop your recording
Has the silence skip, which eliminates the parts with little sounds
There is no limit on recording time
Cons
Recording sometimes stop when on call
It has no audio editing function
Steps in Recording Audio with Smart Voice Recorder
The big red button on the interface signifies the record button. When you click on it, the timer starts counting which signifies that the recording process has begun. At the bottom, you will have three options; to finish, pause, and cancel. Clicking on finish will stop your recording and allow you to save it, a pause will let you stop your recording momentarily and resume once again when you are ready, and cancel will delete the recording you have just made. Once you are done, the recorder will be saved and available to be shared.
Note: Any sound made during 'pause' will not be recorded and pressing on cancel will delete your recording and it cannot be recovered so be careful when dealing with these options.
Voice Recorder & Audio Editor is so good that it is made available for Android and iPhone users. Some of its enticing features are that it encompasses a voice recorder and can also do simple editing, it has no record limit meaning that you can keep recording for a long time non-stop; as long your storage allows it. It supports two of the most popular audio formats which are the Mp3 and the WAV format, Mp3 being low-sized with normal quality and WAV being high-quality and equally high-sized. Although it may not be the best voice recorder for Android, it is still one of the very best recording apps for Android.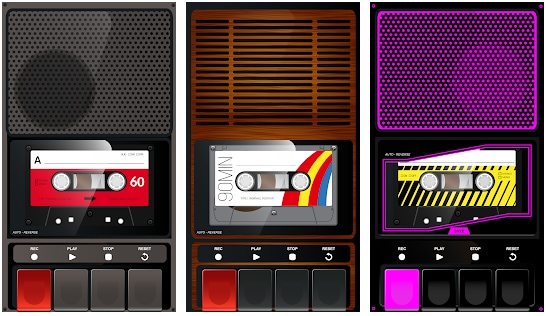 image resource: https://play.google.com/store/
Key Features
No record time limit
It can switch between Mp3 and Wav format
Steps in Recording Audio with Voice Recorder & Audio Editor App
The interface looks like a cassette; under it are the buttons to record, stop and reset. Click on the recording button, and you will hear a click; this is a sign that it has started recording then the tape will begin to roll. Click on Stop to end the recording and name your recording by clicking on the 'Name your recording' written on top of the cassette; you can do the renaming first.
Pros
Can change between WAV format or MP3 format for recording
Can change skin/interface color
Cons
Doesn't have too many features
Part2. Record Audio And Then Edit It for Android with UniConverter 13
UniConverter is one of the top software when it comes to audio and video editing. It has a lot of editing options and can also perform lots of other functions. It is a desktop software available on both Mac and Windows; it is not yet on Linux. It has functions like converting audio to video or video to audio, compressing audio and video, burning to disc, downloading from video sharing sites, sound, screen and webcam recorder, video editor, and a built-in player. Exploring UniConverter is the only way to get to know the app better; our description does not fully explain how excellent this software is. Some of the reasons to use UniConverter for editing are:
Converting your records to make them more compatible with different devices.
It is for compressing audio recordings to save space in your storage.
Trimming, cropping, and editing your records to make them more stunning.
UniConverter also has its recorder; you can go for this option instead.
Built-in transfer to deliver your audio files to Android devices.
Wondershare UniConverter 13 - A Complete Meida Toolbox
5,481,435 people have downloaded it.
UniConverter supports many formats and handles conversion equally, ensuring that high quality is delisered at all times.
During the conversion process, you may add multiple files since the program does batch conversion of files.
You can use the editing suite that covers subtitle editing, watermark editing, etc to make your results creative masterpieces.
This software facilitates file transfer to devices like Android and iPhone among others once the conversion is complete.
UniConverter is also capable of handling video compression hence ensures you acquire the video sizes you desire.
Steps
Step 1
Launch UniConverter and select Screen recorder from the list on the left side of the interface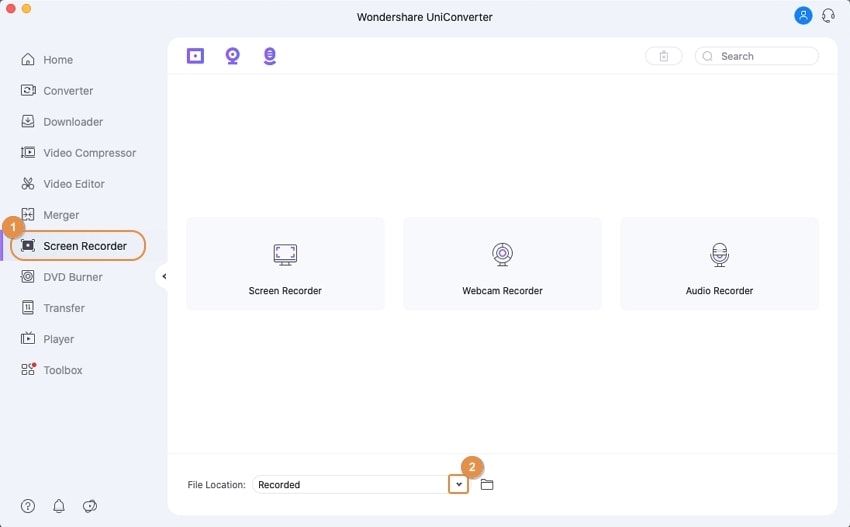 Step 2
From the new screen, click on the Audio Recorder and a new window pops up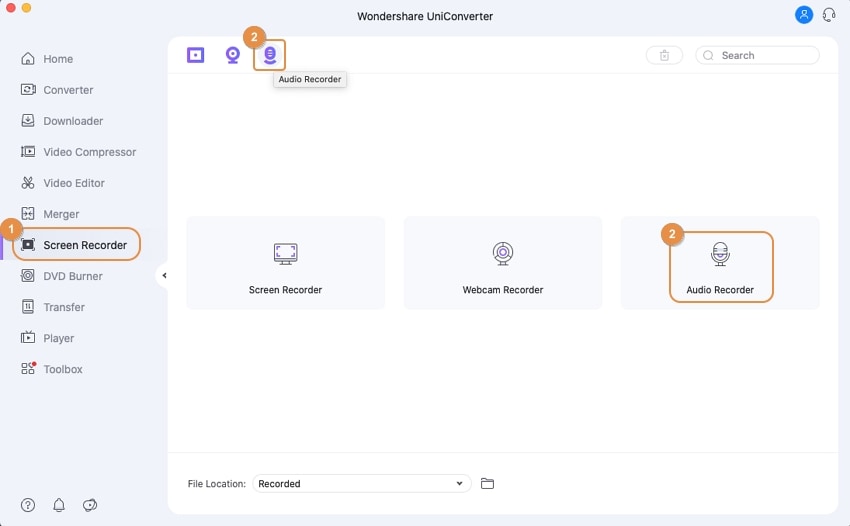 Step 3
In the new box, you will see different options, for setting up your mic. If you will be using your system's built-in mic or an external mic, click on the drop-down arrow to show a list of available mic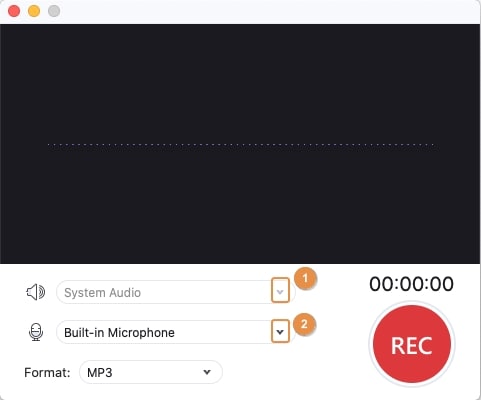 Step 4
Click on the Rec. button to start recording, a countdown timer starts to let you get ready. Click on the Stop button when you are done with your recording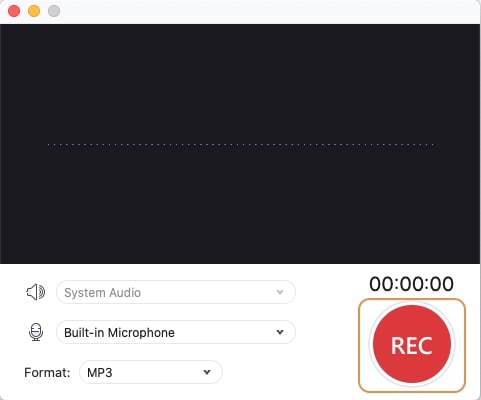 Step 5
Your file appears in a new interface and you can playback to listen to your record. The message icon on the right of the template allows you to add your recorded audio to other lists: Converter, Video Editor, and Merger. Click on the Video Editor option, then you can edit your audio with different settings.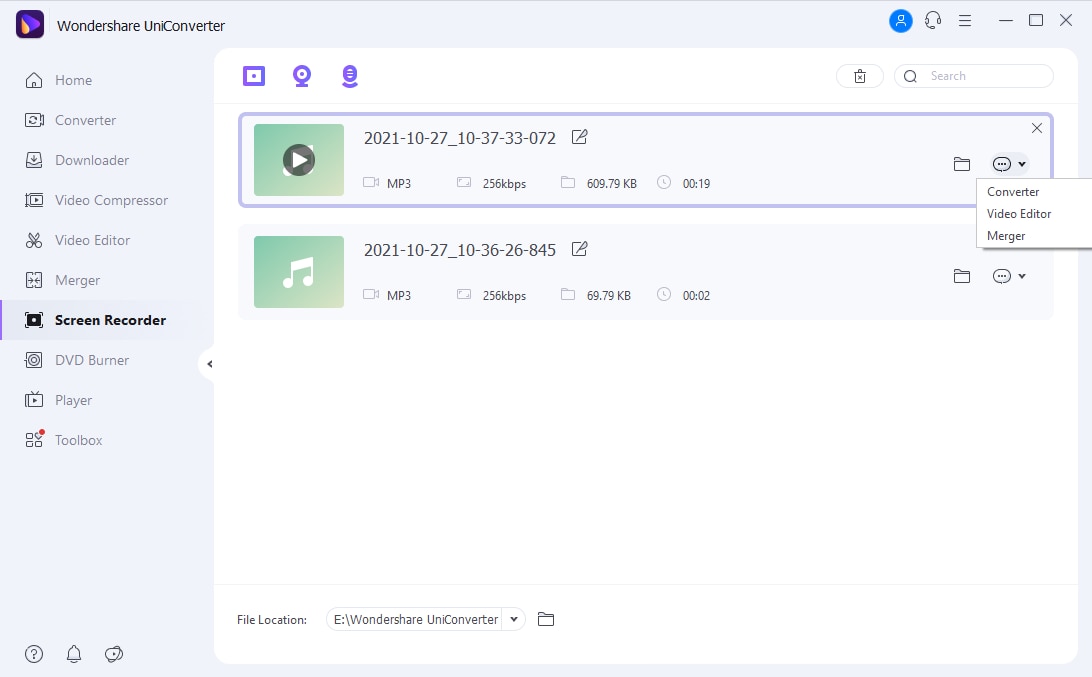 Conclusion
Now that you've gone through the list of the best android audio recorders, you will want to try out a few of them to see their capability. From there, you can now select which one you would want depending on your needs from the above three solutions. If you realize there are too many errors, silent moments, or places you want to get rid of, then it would be best to utilize the editing function of UniConverter.