Having your audio files in MP3 format can be very useful for utilizing the files, the majority of mobile devices can play them and they are efficient in the use of hard drive space which is again useful for those devices with limited storage. For that reason it can be beneficial to convert your SoundCloud music to MP3 format if they were downloaded in another format for some reason. It's not something complicated. All you need is a fabulous SoundCloud to MP3 converter that can help you accomplish the task without hassle.
Best SoundCloud Music to MP3 Converter
The best way of converting those files into MP3 whatever the original format is UniConverter, a comprehensive conversion utility that offers a simple workflow and includes compatibility with a vast array of media formats and sophisticated conversion techniques to allow the retention of media quality throughout the format changes. In addition, this SoundCloud MP3 converter has been created to make the best use of the abilities of modern processors to provide conversion 90X faster than previous iterations, making the conversion process both easy, fast and fuss free.
How to Convert SoundCloud Music to MP3 on Mac (Including macOS High Sierra)
If you have SoundCloud files downloaded that are not in MP3 format and wish to convert them, using Video Converter for Mac, the process is extremely simple, requiring little input from the user and accomplished in a few steps:
Step 1. Import SoundCloud Files to the Program
After you have downloaded and installed the SoundCloud MP3 Converter, you then need to launch it and load your files that you want to convert. Import the desired media files, you can do this by simply dragging and dropping the files into the program or via the "Add Files" button and the file browser it generates. The added files will be listed in the media library.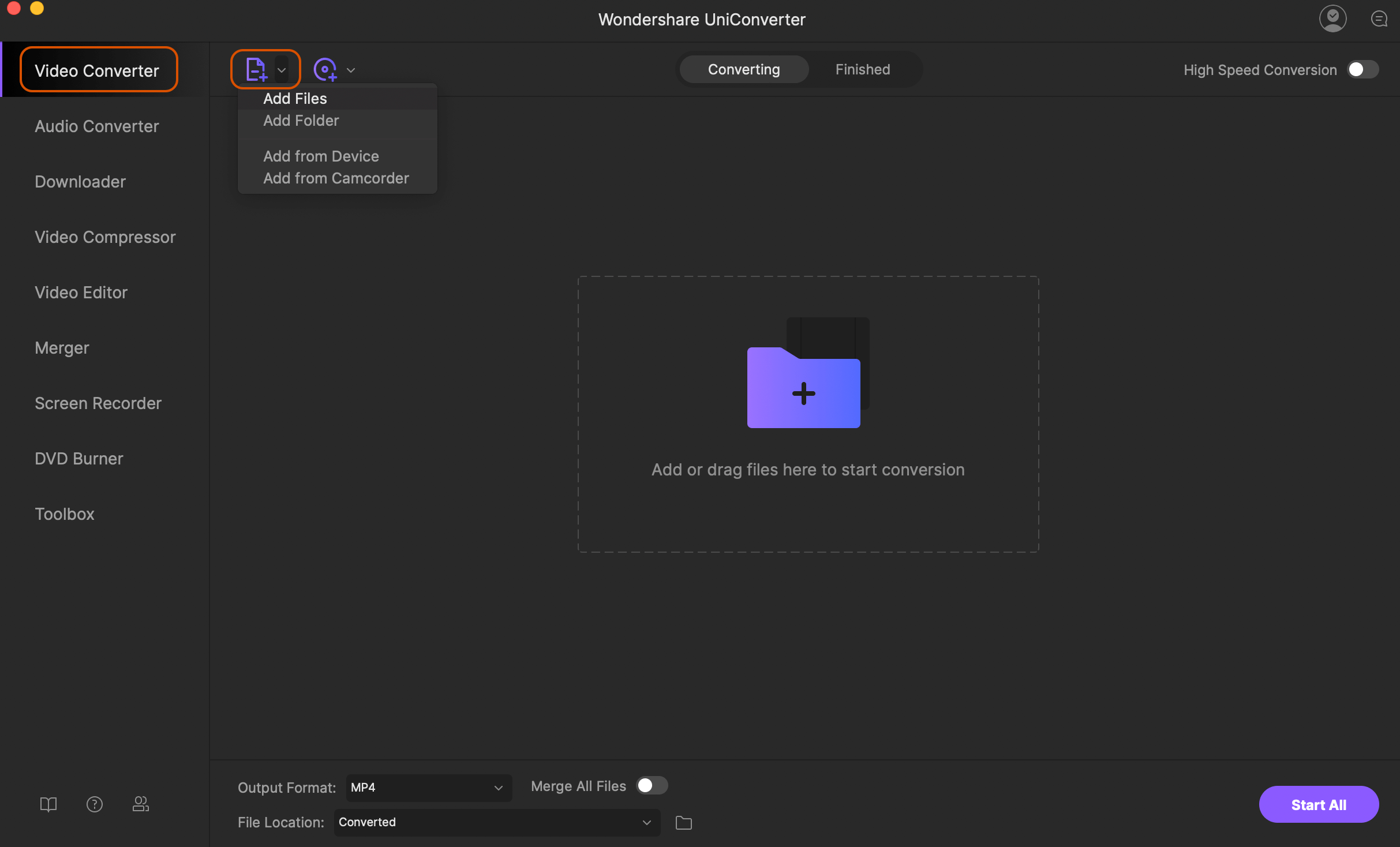 Step 2. Convert SoundCloud Files to MP3
At the right of the software's interface is the format menu, simply choose the MP3 setting from the Audio category to convert all the files imported into the MP3 file format. Click the "Convert" button, and the software will convert the files for you.
Tips: When you step MP3 as the output format, you'll see an "Edit" icon on the format thumbnail. Click it you can then customize the bit rate of the song.