How to Merge MP4 Videos with Good MP4 Joiners (Windows 10/Mac)
Go to Mac
Go to Windows
Merging mp4 files on macOS, and windows, either online or offline, could be an effective way of reducing videos or combining smaller videos into a single video file on your device. You might have multiple mp4 files and decide to reduce them without wanting to decide getting rid of the stored mp4 files, or you might want to merge videos for your reasons. This is where mp4 joiners take charge and satisfy your needs on merging multiple mp4 files into a single file. With mp4 joiners, your mp4 files are well organized and stored in a format that they don't consume space on your PC. If you wish to merge mp4 files online or offline on your PC, there are many mp4 joiners available to satisfy the task, all you need to do is download and install an mp4 joiner on your PC, or get a good online mp4 joiner to merge your videos.
---
Method 1: Combine MP4 Files with UniConverter 13
UniConverter 13 is a full-time media workshop that contains numerous media tools you can use to edit your media files. This amazing software comes with a lot of packages of many editing tools but all unified in the software. UniConverter 13 exclusive features include a converter, video compressor, downloader, video editor, merger, screen recorder, DVD burner, media player, and a toolbox that contains additional tools for editing and transferring media files. Since the UniConverter 13 has a merger that fits in the position of an mp4 joiner, you can use UniConverter 13 to merge mp4 on your Windows 10 PC.
If you want to join mp4 or merge mp4 on your windows 10 using UniConverter 13, please you can follow the steps below to guide you through so you can have a successful conversion:
Launch UniConverter 13 and Choose Merger Option
Download and install the UniConverter 13 on your MacBook or Windows PC. After the installation, Launch the UniConverter 13, once the UniConverter opens, on the home menu on the software display, open the Merger tab and use the Add files icon or dropdown option to import the mp4 files you wish to merge.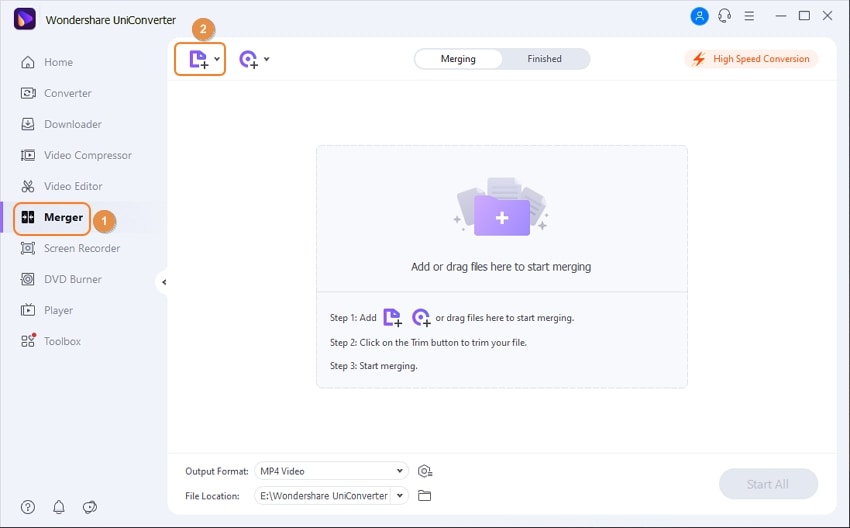 Once you've imported the mp4 files you wish to join, what you need to do next is - select a desired output format for the mp4 files by clicking the Output format drop-down option at the left bottom of the merger's display window, then choose the video from the displayed menu and select any video format of your choice.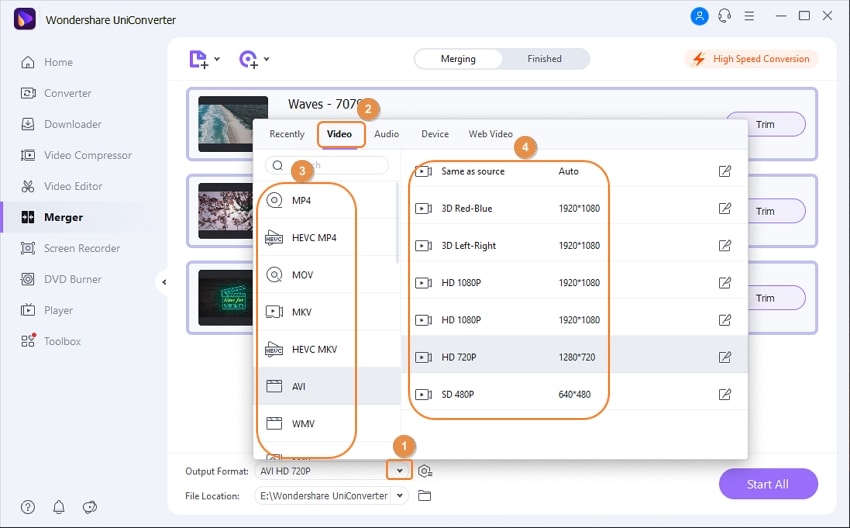 When you're done selecting your desired output format, you can click on high-speed Conversion and enable the feature to speed up the merging process. Once the High-speed conversion is enabled, you're also allowed to select a location to save the merged mp4 files by just clicking the File location dropdown option below the Output format option. After all of these, click the Start All button to begin the merging conversion.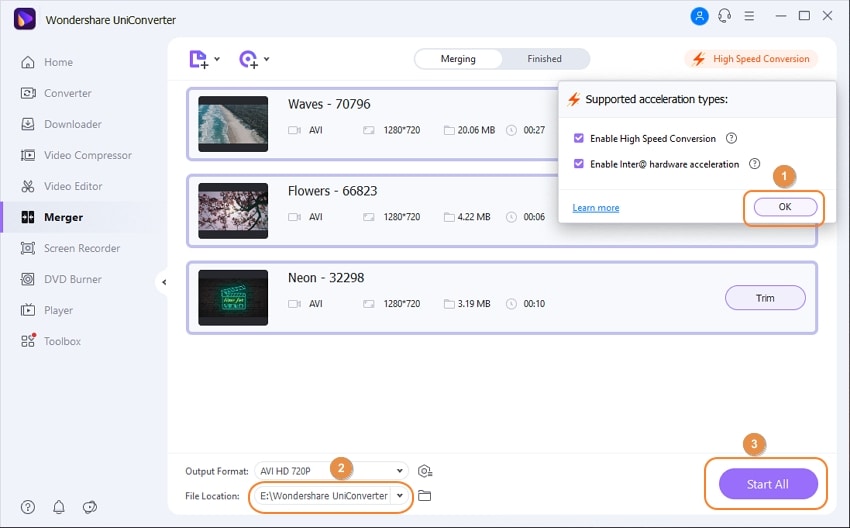 Note:
After the conversion, just open the finished tab located at the top of the merger's window to see the converted file.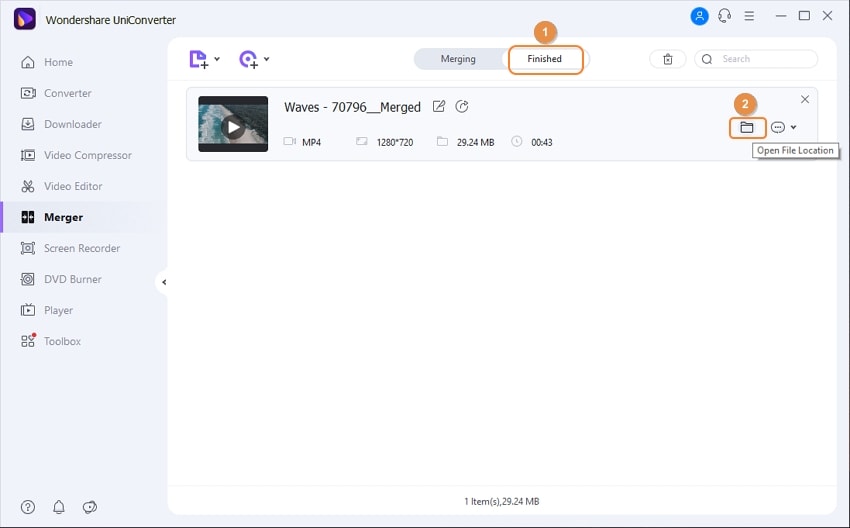 Pros:
As said earlier, the UniConverter 13 offers more than just an mp4 joiner or merger. The complete media workshop provides you others features like a downloader, media player, video editor, screen recorder, and many more.
UniConverter 13 merges all mp4 files within the blink of an eye. The conversion is faster with the high-speed conversion feature enabled.
UniConverter 13 allows the merged file to retain its quality even after merging has taken place.
Cons:
As versatile as the UniConverter 13 is, it is not completely free. You will have to pay a penny for the subscription plan since some of the features are limited in the trial mode. In other words, you have to be a premium user to have full access to the whole features of the software.
---
Method 2: Merge MP4 Files VLC
VLC is a multimedia player that permits users to play video of any format on a MacBook or Windows PC, android, iOS, and more. Despite being a media player, VLC allows you as a user to merge multiple mp4 files into a single mp4 file. VideoLAN Client (VLC) also comes with many exclusive features that distinguish it from other media players. The features include creating audio and video effect, playback speed, stream video on the web, subscribe to a podcast, record screen, and many more. Just in case you're willing to use VideoLAN Client (VLC) as an mp4 joiner to merge mp4 on your windows 10 or MacBook, you can follow the steps below:
You'll have to download and install VideoLAN Client on your PC. After that, Open the VLC media player on your PC. Once you open the VLC media player, you'll see the VLC window. Now click media on the taskbar on the media player, then choose the open multiple file option you'll see from the dropdown menu.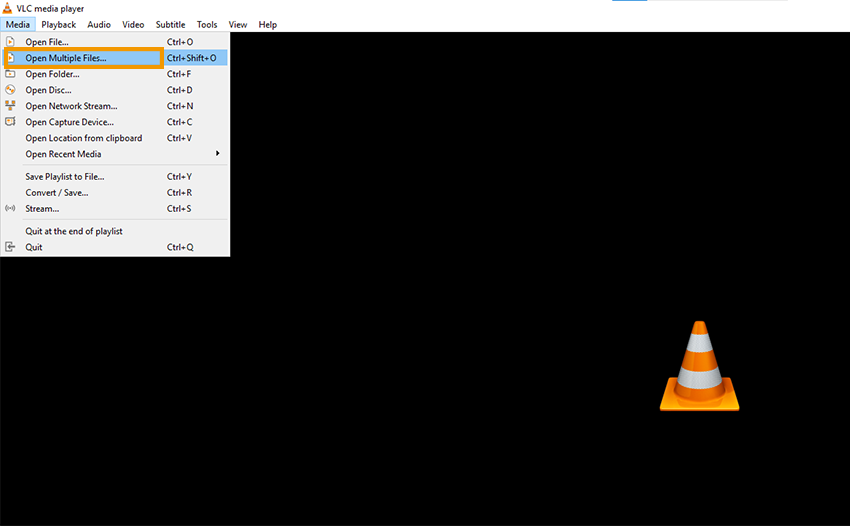 Once you click on the open multiple files option, a new window appears on your screen. From the window click file, then proceed to select the +add button to import the files you intend to merge. After importing the mp4 files you want to merge on VLC, click the dropdown option beside the play button below and select the convert option present.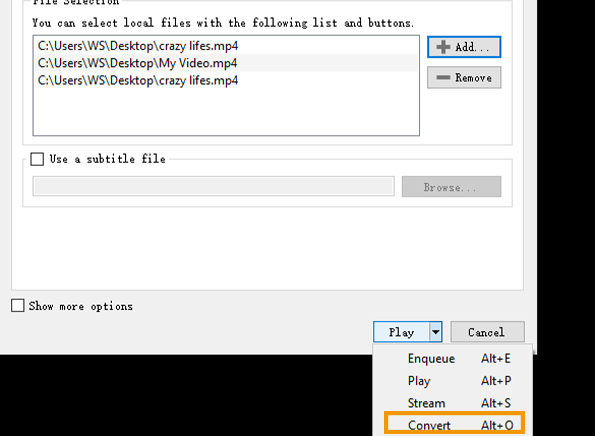 Once you click the convert option, another window appears. From the new window, you can choose a location to save your video by clicking the browse button. After this, only one thing is keeping you away from accomplishing your mission – the start button. Just click the start button to merge your mp4 with VLC.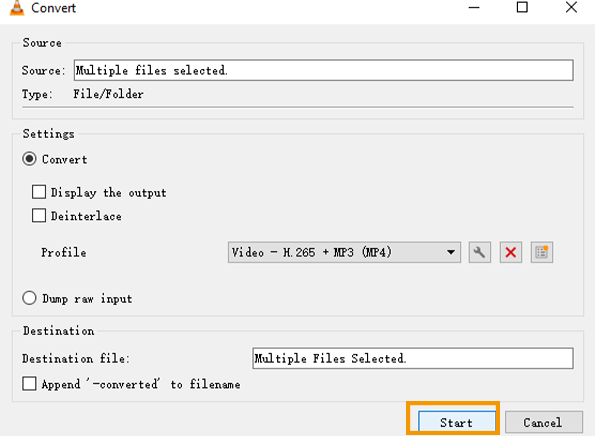 Pros:
As versatile as the VLC media player is, the software is completely free. You don't have to pay for any subscription or any in-app purchases.
The media player supports multiple audio and video formats.
Cons:
Even with all the benefits VLC media player offers, it still sometimes malfunction causing the software to stop working.
In terms of the output quality, the merged mp4 files seem to come with a quality lower than the original video quality.
---
Method 3: Merge MP4 Online
Just as you can merge mp4 on Windows 10 offline using VLC media play or UniConverter 13, the same is applicable when you use online mp4 joiners to merge mp4 online. There are so many online mp4 joiners you can use to merge videos. We have mergers like Clideo, Kapwing, VEED IO, online UniConverter, and more. These listed online mp4 joiners have the same function as the offline merger, but the only difference is that your macOS or Windows PC has to be connected to the Internet before any conversion can transpire. The amazing feature about all these online mp4 joiners is – you don't need to download or install any software on your PC.
Talking about the online UniConverter, the software has the most of features as the offline UniConverter. The feature includes a converter, downloader, compressor, video maker, MP3 cutter, and many more. Just in case you decide to use the online UniConverter to merge your mp4 files, follow the steps below to have a successful conversion.
Ensure that your macOS or Windows PC is connected to the internet. Once it's connected, Load the desktop-based online UniConverter, then choose merge video. Now import the mp4 file you want to merge by clicking the Choose file button to import video from your device's internal storage. You can also import video from Dropbox, Google Drive, and YouTube.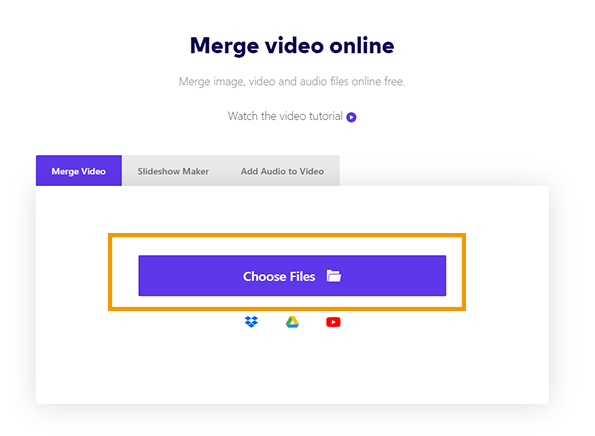 Once the mp4 files are imported to the online merger, you can rearrange the videos in the order you want to merge them using the simple drag and drop method. If you wish to edit, crop, add transition, add audio to the files, the online UniConverter allows you. You're also permitted to select an output format by clicking the available drop down option from the Output format box.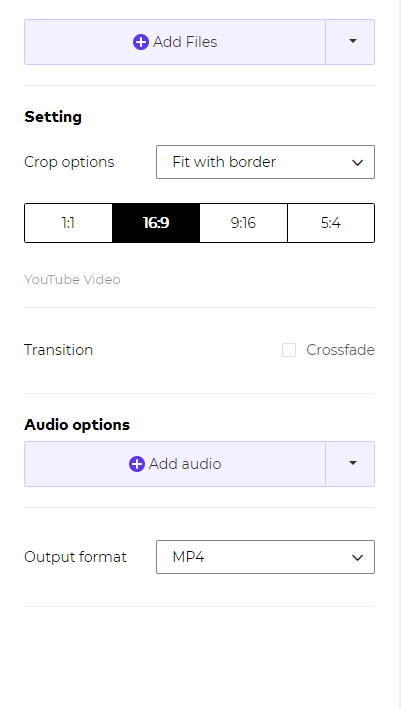 Once you're done with setting all the parameters, and you're satisfied with the setting, you can now merge the video – all you need to do is click the merge button to start the merging process.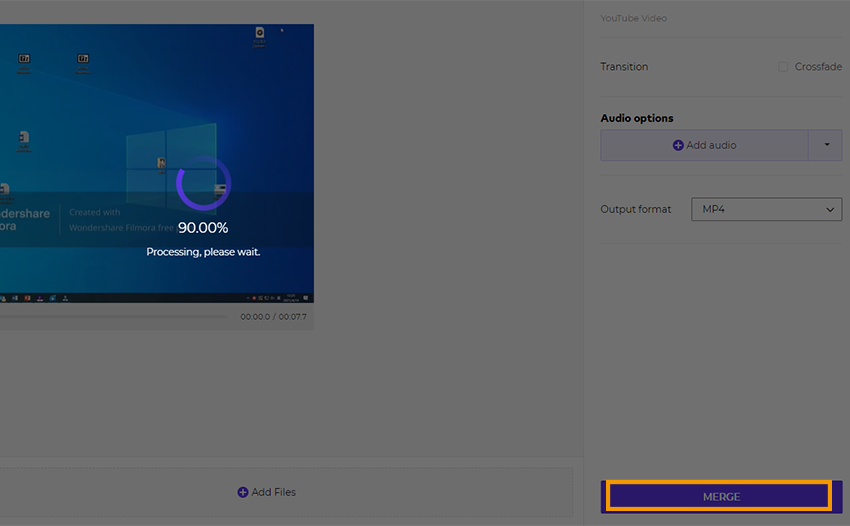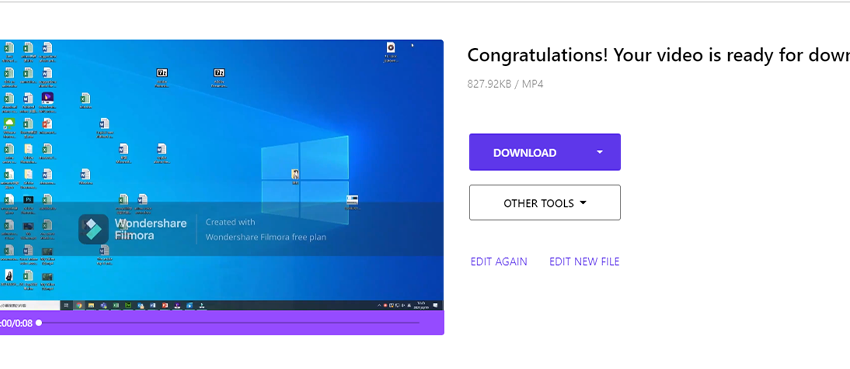 Note:
If you're not satisfied with your editing, you can click on "edit again" to adjust your parameters again.
---
Conclusion
There's no need for you to search for how to merge mp4 with good mp4 joiners since there's an amazing mp4 joiner or merger that possess other features like a media cutter, MP3 and mp4 converter, downloader, video editor, video compressor, screen recorder, DVD burner, media player, a complete editing toolbox, and more, available both online and offline – UniConverter. With UniConverter, you have a full media workshop that contains a complete media toolbox that gives 100% quality in terms of its function, output, and many other satisfying qualities. Without you stressing, UniConverter is one of the best at your recommendation any day, anytime.
MP4
1. Convert to MP4

2. Convert Audio to MP4

3. MP4 Converter Online