6 Best OPUS to MP3 Converters to Help You Get MP3 Easily
Go to Mac
Go to Windows
OPUS being a lossy audio format is most of the time needed to convert to MP3 by many users online. The reason for OPUS to MP3 conversion is that they want to play music on different platforms such as Itunes etc. And for such platforms, the MP3 music format is more compatible than any other.
What's more? You can easily convert files from the OPUS to MP3 format using the methods that we are going to mention next. These methods have very easy to apply steps that anyone can easily follow. Therefore, you need not worry about that.
Having said that, let's dive into the ways.
We hope you have got enough interpretation of MP3 and M4Rs. We are enlisting 7 desktop software and 7 online mp3 to m4R converters. You can choose any of which you find appropriate. Having said that, let's dive into them.
---
Part 1: How to Change OPUS to MP3 with PC Software
There are three PC software that can help you to convert OPUS to MP3. Get a thorough understanding of them and opt for whatever suits you well. Let's get into them.
Uniconvertor is a promising OPUS to MP3 converter that you can rely on with your closed eyes. The software is primarily advanced to offer you the best and secured converting services. The conversion of OPUS to MP3 is quick and rapid.
Whereas, along with this conversion, the software also helps in various other functions such as compressing audio and video files, downloading YouTube, recording screen, burning DVD, making GIFs, and so on.
Steps for converting MP3 to M4R with Uniconverter 13:
Download and install the Wondershare Uniconvertor 13 on your PC to convert OPUS to MP3. You can easily download the software by visiting their official website.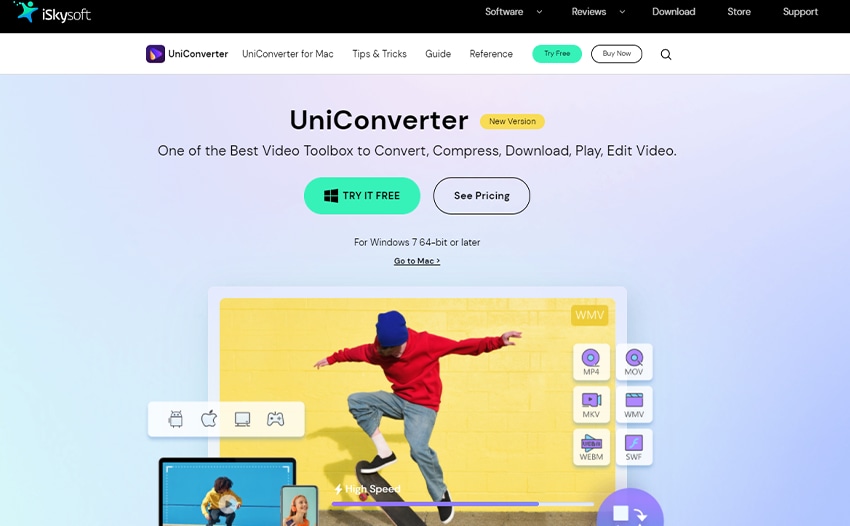 Launch Uniconverter 13, Now you have to stage the OPUS file to the software's primary interface. Click Converter at the left side, then you can see + at the center of the window, click it then you can upload your audio files. you can also drag your audio file to Uniconverter 13.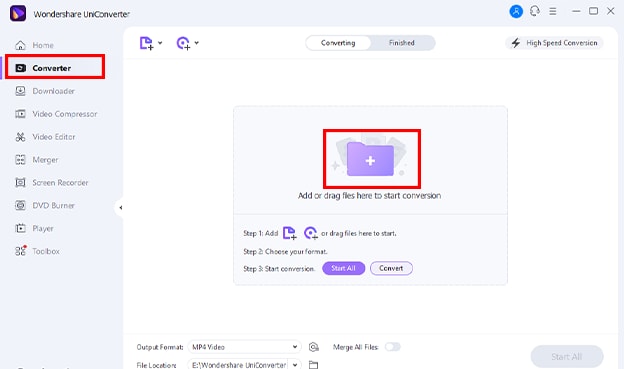 After that, now you have to visit the Output Format section where you have to click on the drop-down button. With that being done, the drop-down list will appear with the following tabs: Recently, Video, Audio, Devie, Web video. For a simple selection of MP3 format, you can go to Audio > MP3 and choose a certain resolution on the right.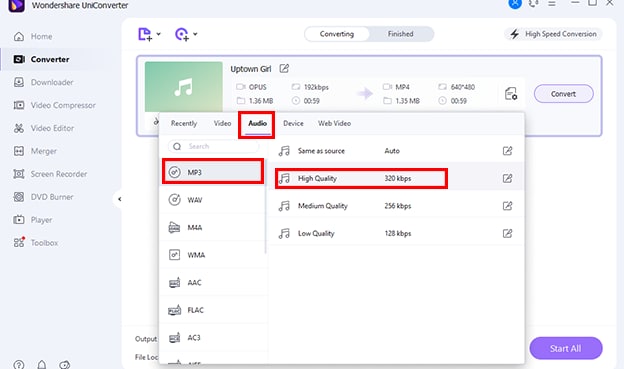 Start Converting and save files
Now you can simply click on the Convert or Start all button. With that done, wait for the conversion completion. You can open the "High Speed Conversion" mode at the top right of the window. After that, you can check your MP3 files by clicking "Finished". Open it, you can listen to your MP3 audio now.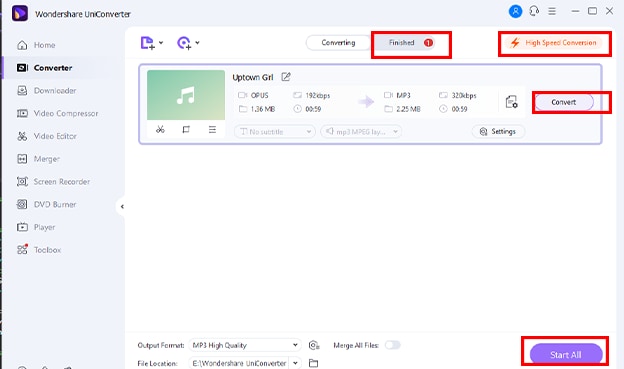 Minitool is another best OPUS to MP3 converter that converts files in minutes. Using this software, you can convert multiple files at a time. An exciting feature is that it is a free and direct converter that has multiple other options as well that you can opt for.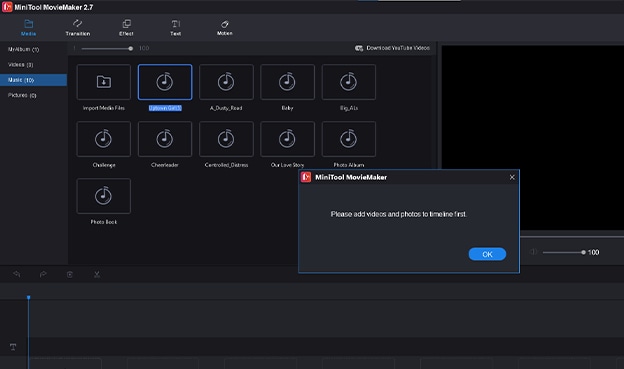 Steps for converting OPUS to MP3 with iTunes:
Download and install the app.
Add the OPUS file into the software.
Set up the output location and format.
Start conversion.
Enjoy the converted file.
Pros

Cons

Hassle free
Comes in only one language
Quick and efficient
It has no "Drag files" function
It is a little bit difficult for a new user to use
Fonepaw OPUS to MP3 converter is a dominant and easy to operate software that carries out this conversion in no time. It doesn't matter whether your PC is running Windows or Mac OS, the software has both versions.
With FonePaw, you can effortlessly convert OPUS to MP3, and even edit them according to your choice.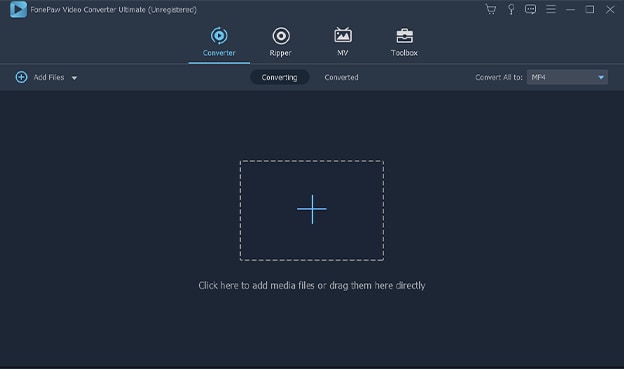 Steps for converting MP3 to M4R with Aiseesoft:
Download and install Fonepaw on your PC.
Click on the "Converter" option and drag the OPUS file into the software.
Select the format as MP3. You can choose "Convert All to > mp3" to convert.
Now, after the file is converted, you can save it.
Pros

Cons

Offers batch conversion
Doesn't work with larger files
6x faster speed
Edit and enhance the quality of the file
---
Part 2: How to Convert OPUS to MP3 Online
Now that you are aware of the software to convert OPUS to MP3, we have online options as well that you can choose and convert files from OPUS to MP3 format without having to download any software.
Online conversions are far better than the software option. You can easily convert your OPUS files following the three ways mentioned next.
Online Uniconverter is worthwhile, free of cost, and entirely web-based OPUS to MP3 converter. It can easily convert OPUS files to MP3 and any other format such as WAV, WMA, AAC, and many more.
Plus, this online converter has a compressor as well that helps you save your space as well.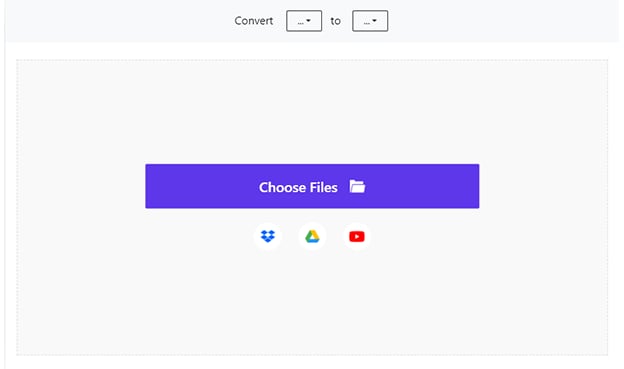 Steps for converting OPUS to MP3 with iTunes:
As an initial step, you have to visit the website of Media.io and drop your Opus files there. The alternative method can be to click the "+" to locate and put in locally protected files.
Now, you need to click the "to" for one file or the "Convert all" files for various files and select MP3.
Lastly, click on the "Convert" button. With that being done, Media.io will convert your file from Opus to MP3.
Pros

Cons

User friendly
Has a premium version to enjoy advanced features
Multiple Features
Speedy conversion
YouConvertIt.com is a website that is made after numerous hours polishing and refining the conversion procedure. The site gives out the highest quality conversion of OPUS to MP3. The results feel like the original file after conversion which is another incredible thing to consider this online site.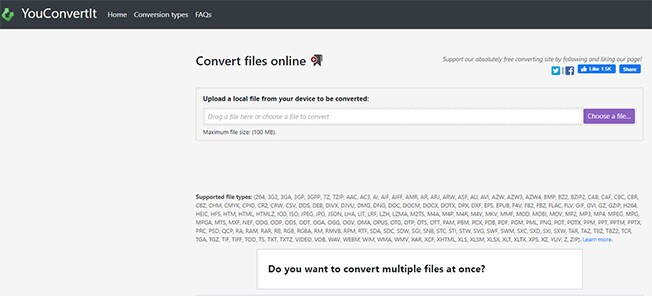 Steps for converting OPUS to MP3 with iTunes:
Visit the website Youconvertit.com.
Click "choose a file" and choose the OPUS file you want to convert.
Convert and enjoy.
Pros

Cons

Safe to use
Safety and security can be your concern
Good support
Evano is another valuable website that you can employ to convert your OPUS files to MP3. This site is especially built to make the conversion experience easy and completely safe. You can opt for this site to convert OPUS to MP3 without any hassle. Other than MP3, there are many other formats that you can convert your file into.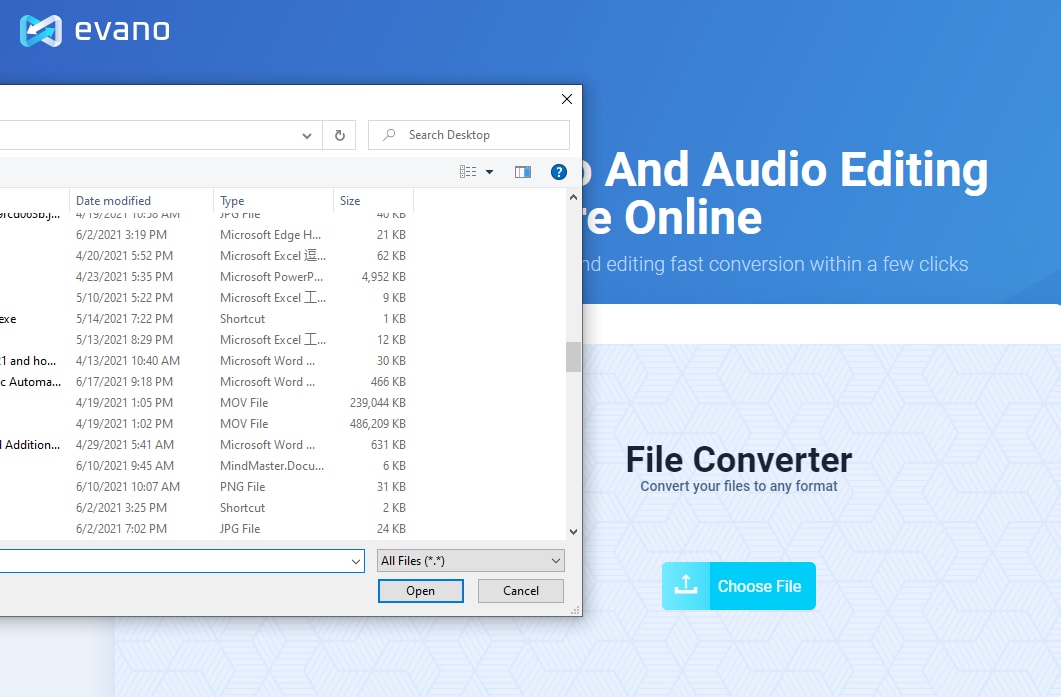 Steps for converting MP3 to M4R with Aiseesoft:
Visit the evano.com site.
Select the OPUS file that you like to convert.
Now, you can click "convert" to convert your file.
Pros

Cons

Easy to use
Audio has a weak low end
Offers fairly good quality
Unable to recover compressed data
Universal support
---
What are the differences between OGG and OPUS?
OGG Vorbis and OPUS; both formats for audios were created by the same man. OGG Vorbis is an older version while the OPUS is an updated version. Owing to the update, there comes some differences between both; OGG and OPUS.
Following is the table of differences between both versions. Read on so you know the difference.
OGG Vorbis

OPUS

Used in video gaming
Opus excels at quality audio.
Easier to get different sample rates
Efficient at speech
Deployed on more convenient music players
Ideal for streaming
Why do people buy a Uniconvertor?
Uniconverter is user-friendly, easy to use, and quick to function. Not only that but it also provides a number of features to the users to let them enjoy their use. You can easily explore each of these features and learn and experience new ways in this software.
What's more? You enjoy these special features on this software by paying very little or we should say a reasonable amount.
This is the main reason most people buy a uniconvertor. Plus, it also owes to the fame and the promising functionality of the software.
MP3
1. Convert Audio to MP3

2. Audio to MP3 Converter Online

3. Programs to Convert Audio to MP3