The Easiest Ways to Convert MP3 to WAV for Free?
Go to Mac
Go to Windows
Waveform Audio File Format simply known as WAV is a high-quality lossless audio format originally created to be used for uncompressed audios on Microsoft Windows systems. It is an accurate, lossless format i.e. it can reproduce the recordings without losing any data or quality. Although it can be a bit large compared to mp3, sometimes we just need high-quality audio. Mp3 is a compressed version of WAV, WAV is so high quality that the difference in both may not be noticeable or may come out as background noises unless with the use of a high-quality speaker. In the process of compressing a WAV file into Mp3, it sheds some data and its quality drops making it playable on regular PC/Smartphone speakers or headsets.
There are tons of audio file converters that can convert not only audios but videos as well. Compared to other process of compressing, audio compression is relatively easy and simple but only with the use of good converters.
---
Part 1: The 8 Best Free MP3 to WAV Converters
Freemake Audio Converter is a completely free conversion tool made for Windows. It allows conversion of more than 50 video and audio formats. It is developed as a freeware so there are absolutely no limitations, no need for subscription or sign up just launch and get on with your conversion.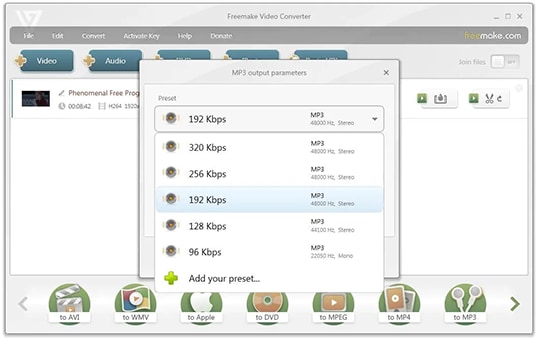 Supported System: Windows
Download Site: www.freemake.com/free_audio_converter/
Step 1: Click on 'to Mp3' on the main screen.
Step 2: Select the file to be converted.
Step 3: Choose the format you are converting to,in this case, we choose WAV.
Step 4: Click "Convert".
FfmpegX is simply for professionals. It is designed for processing videos and audios with certain command lines It can also be used for basic editing, video scaling, basic editing (trimming and concatenation), video, standard compliance and video post-production.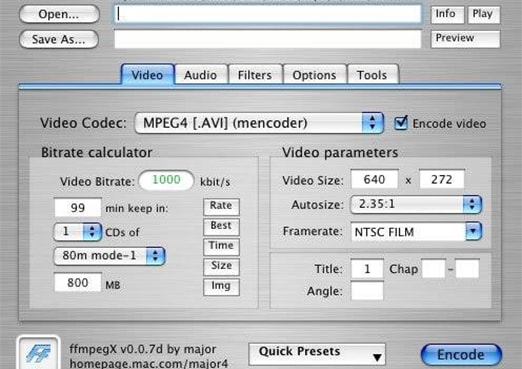 Supported System: Windows, Mac OS, Linux
Download Site: www.ffmpegx.com/
Step 1: Use this command-line to convert from MP3 to WAV: ffmpeg -i input-file.mp3 -vn -ar 44100 -ac 2 -b:a 192k output-file.wav
Switch Audio File Converter
This is a software that is available on Windows and Mac. It is easy to use. Switch Audio File Converter Software also allows for batch conversion, you can still batch convert if the formats are different.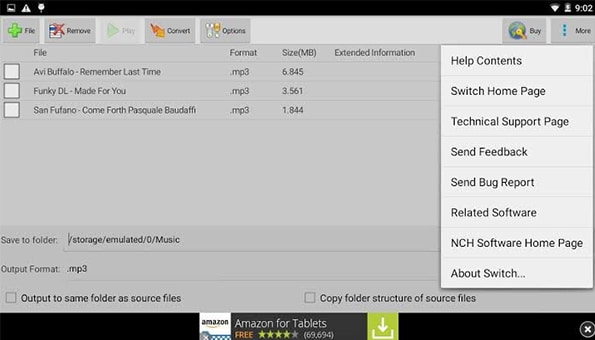 Supported System: Windows and Mac
Official Site: apps.apple.com/us/app/switch-audio-file-converter/id1087079310?mt=12
Step 1: Select your MP3 file. You can select multiple files.
Step 2: Select WAV as output format.
Step 3: Start Conversion.
Switch Audio Converter is an android App. It is light with 7.1MB in size but it packs a lot. Switch audio converter offers over 20 40 different audio formats (MP3, M4A, WAV, WMA, OGG, MID, AVI, FLAC, AAC, MOV, DSS, WMV, AIF, and more) .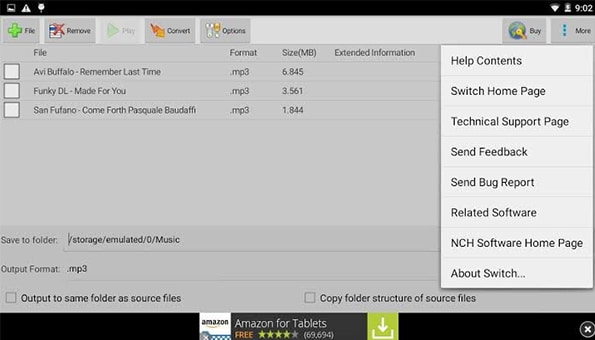 Supported System: Android
Download Site: play.google.com/store/apps/details?id=com.nchsoftware.switchand_free&hl=en&gl=US
Step 1: Click on add MP3 files to select the files you want to convert.
Step 2: Select WAV as the output format.
Step 3: Choose the destination folder for your file.
Step 4: Click on Convert.
Zamzar is a conversion made-easy online converting tool. It supports over 1000 file formats including audio, videos, PDFs and images.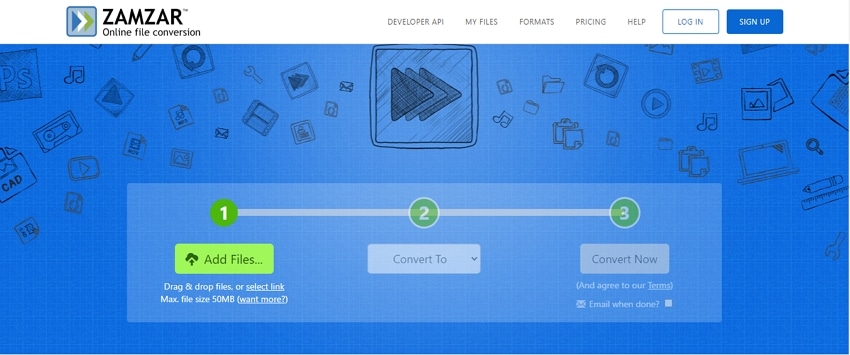 Supported System: Any Operating system
Download Site: www.zamzar.com/
Step 1: Click on 'add' and you'll be told to select the file from your local disk. If you are using it on a computer system, you can use the drag and drop option.
Step 2: Choose output format. By clicking on the tab below 'add', you can now select WAV you want to convert to.
Step 3: Start conversion. The maximum size of a file you can upload is 50 MB.
Convertio is also an online-based media converter so, there is no need to download any software. It can be accessed on all platforms and devices Windows, Mac, Android etc. Convertio supports more than 300 file formats and their site is easy to navigate. Files converted are stored for 24 hours before being deleted automatically but you can also delete them manually.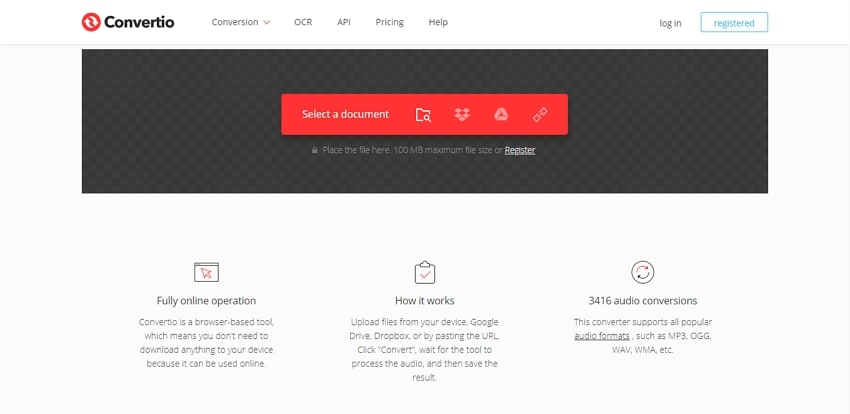 Supported System: Any Operating system
Download Site: convertio.co/
Step 1: Click on add files. You will see a prompt that tells you to choose either sound recording or grab the file from your file manager.
Step 2: Select WAV as output format. Once you've selected the files you want, you can now choose the file format. Note that you can select more than one file and different format for each.
Step 3: Convert. Click on convert when you are ready and it'll be done in less than 10 minutes.
Evano is a multipurpose, all-in-one converter that takes things up a notch. This is because it is not only limited to media formats, this online software can convert images and PDF files as well.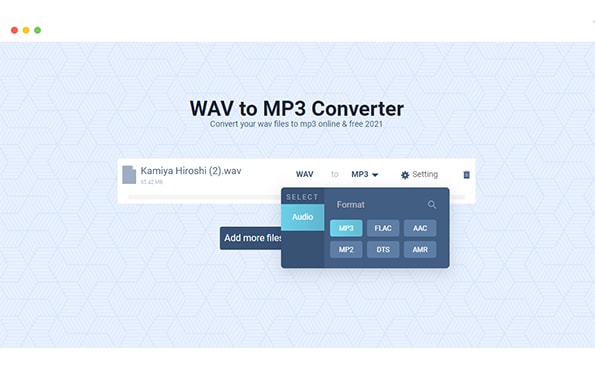 Supported System: Any Operating system
Download Site: evano.com/
Step 1: Choose the MP3 file(s) you want to convert. Evano also allows you to choose more than one file.
Step 2: Select output format. If you can select different files, you can also select different format for each one of them.
Step 3: Click on Convert to start the conversion process.
FileZigZag like Evano is an online software. It doesn't require you to download the software, simply access their site and upload your audio file. You can upload 10 files per day with a maximum of 50 MB per file.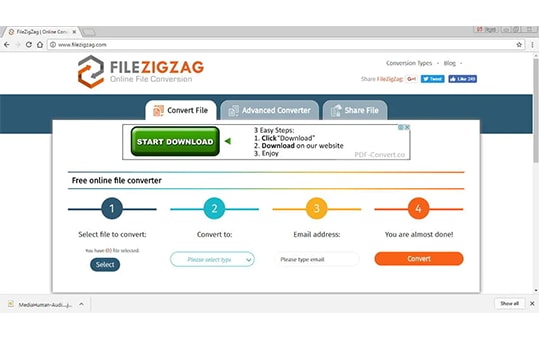 Supported System: Any Operating system
Download Site: www.filezigzag.com/online-converter
Step 1: Select MP3 files and add them to the site.
Step 2: Select the WAV format you want to convert to.
Step 3: Click on Start Converting to start converting.
---
Part 2: Above Converters Can't Satisfy You, Use Uniconverter!
Wondershare Uniconverter is proclaimed as the best converter you would ever find out there. It is Windows and Mac supported. It can convert videos without losing its quality, it can convert and edit images, it can convert MP3 to WAV quickly on MAC and Windows with high quality. And you don't need to have the file on your phone, you can upload and convert directly from the cloud, you can convert in batch even if the file formats are different. Add subtitles, audio and watermarks to your videos. It can also help you compress audio, burn DVD, download video from platforms like YouTube, Facebook, VEVO, Hulu, Blip, VideoBash, AoI, etc, you can record your screen, which means you can record Zoom meeting with Uniconverter easily. Feel free to explore the wide array of tools available in the Uniconverter toolkits, promise you won't be disappointed.
UniConverter---Convert MP3 to WAV
Lets you convert MP3 to WAV for Windows and Mac quickly.
Convert MP3 to WAV in batch.
Help you remove the noise in music.
Merge your MP3 files and then convert them to just one WAV file.
Convert MP3 for different devices.
Step by step process to convert MP3 to WAV with UniConverter:
Open the program and click the "Add File" button to upload the MP3 file from your computer. You can also the drag and drop file.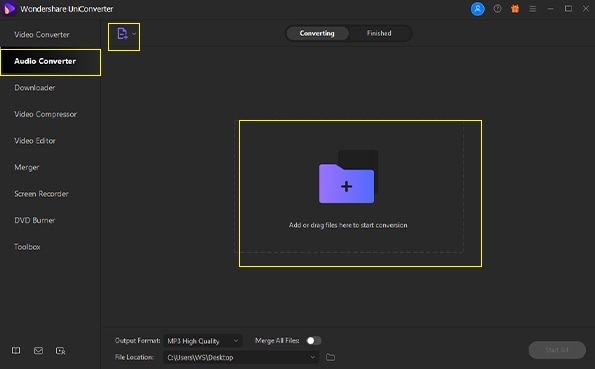 Next, click on "Output Format" and click on "Audios" and then select "WAV" format and choose the destination folder.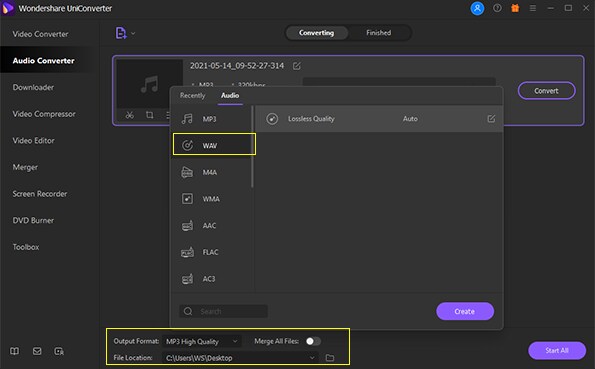 Clicking on 'convert all' will start the conversion. Once it is finished MP3 to WAV conversion, you can now open your WAV file.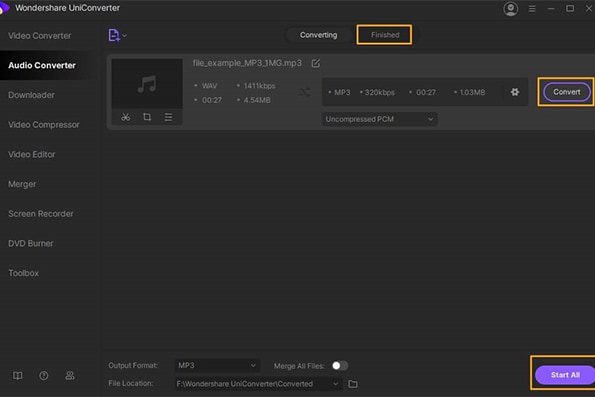 ---
Is it worthy to buy Uniconverter?
Uniconverter is a media editor, burner and converter tool. It has a wide range of supported formats not just for videos and audio; you can edit photos with Uniconverter, edit 8k videos flawlessly, rip and burn disks with this software. What's more? The pricing isn't all that high. They have an Annual plan, Lifetime plan, Business plan, and a Student plan. it is extremely rare to come across a media converter that takes care of all your needs at once. This software is simply for anyone and everyone.
This question is subjective, an MP3 is a lossy file format meaning when being converted it loses some data, therefore, the quality will drop but so will the media file size, while WAV is a lossless file format and that means it retains all its data from the original recording, therefore, its quality is top-notch. So, it depends, in terms of audio quality WAV wins hands down and in terms of space management MP3 all the way.
How to turn MP3 to WAV in your iTunes?
iTunes is the Windows equivalent of the Apple Music app for iOS. iTunes allows you to convert songs' file formats. To Convert:
Launch your iTunes for Windows, then click on "Menu" and select "Edit>Preference".
Then click on "Import Settings". And click on the menu after "Import Using" then select the WAV format you want to convert your songs to, then click "OK".
Select the songs you want to convert from your library.
Click on File > Convert and create. The new songs should appear next to their originals in your library.
MP3
1. Convert Audio to MP3

2. Audio to MP3 Converter Online

3. Programs to Convert Audio to MP3