Have you been looking for that powerful tool to decamp you from the scene of online conversion problems? Well, you should be apparently shaking with excitement because here is an absolute tinker. In this article, you will be given a detailed guide on the top MP3 to WAV online converters that you can logically spend your time curating from.
Having files in WAV format comes with great advantages majorly being on the size and quality of your file. It therefore becomes crucial to have a tool that can conveniently convert our MP3 into the respective WAV formats. Luckily technology is taking an amazing path as you can comfortably do an online conversion with just some few clicks. To obtain a powerful and reliable free converter tool, visit the Internet and search for free online converters. You will be presented with as many tools as possible from where you can try out and choose the one that appeals you.
Part 1. The Fastest MP3 to WAV Converter for Mac and Windows
UniConverter is a smashing media converter tool that surpasses what other tools can do. It is equipped with a list of excellent features that ultimately wraps up a wonderful experience. This tool will help you convert, burn, play, download, and even edit your photos by clinging on some few and simple steps. It is indeed a total no-brainer tool as your task is minimized by an intuitive interface that integrates clear and well-labeled icons. UniConverter supports many media formats including new formats which are continually added for free. All the popular hot devices are compatible with this tool.
Get the Best MP3 to WAV Converter:
Supports a handful of media files ranging from videos, audio, and HD among many others.
The original quality of the audio or video file remains uncompromised no matter what format you want to convert.
Compatible with most popular and hot devices to whose format you can one click convert, including iPhone, TV, iPad, and HTC only to mention but a few.
Allows download of online videos from a range of video streaming websites including the likes of Facebook, VEVO, Vimeo, and others before conversion.
Burn, convert and edit DVD media, just send your videos to your DVD to add on to your home movie collection. You can also send to the Internet or send to iPhone and iPad.
Perfectly compatible with macOS 10.13 High Sierra, 10.12 Sierra, 10.11 El Capitan, 10.10 Yosemite, 10.9 Mavericks or earlier, and Windows 10/8/7/XP/Vista.
How to Convert MP3 to WAV with UniConverter
Step 1. Add the MP3 files into the MP3 to WAV converter
Launch the program on your computer and drag the MP3 files you would like to convert to the primary window.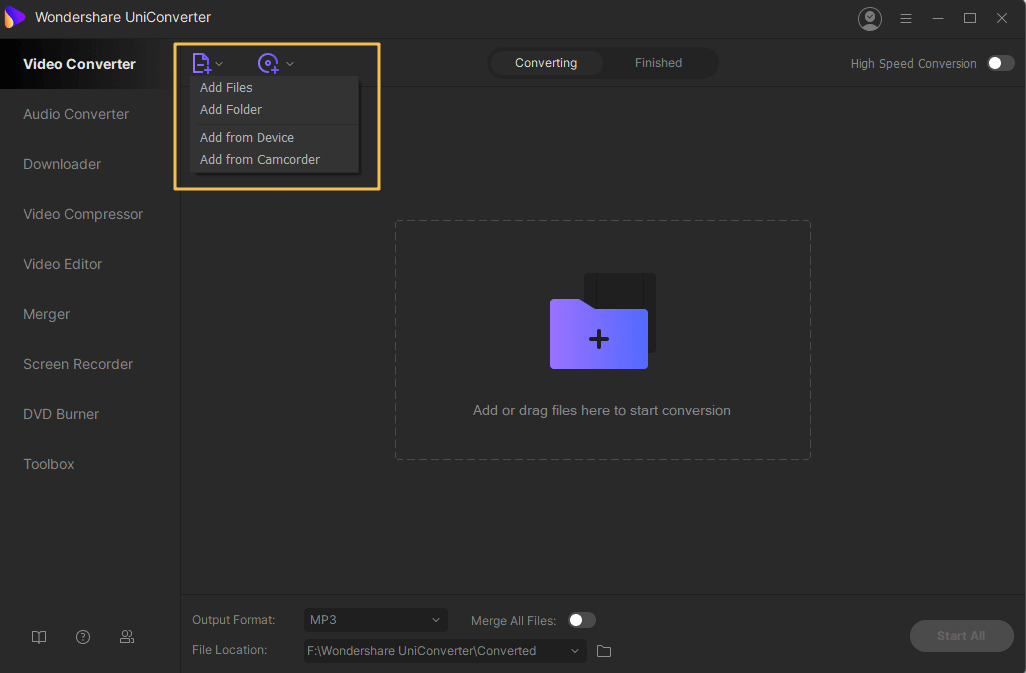 Step 2. Set WAV as the output format
Click on the "Convert all tasks to" then go to "Audio" and then select WAV file format from the list as your output format.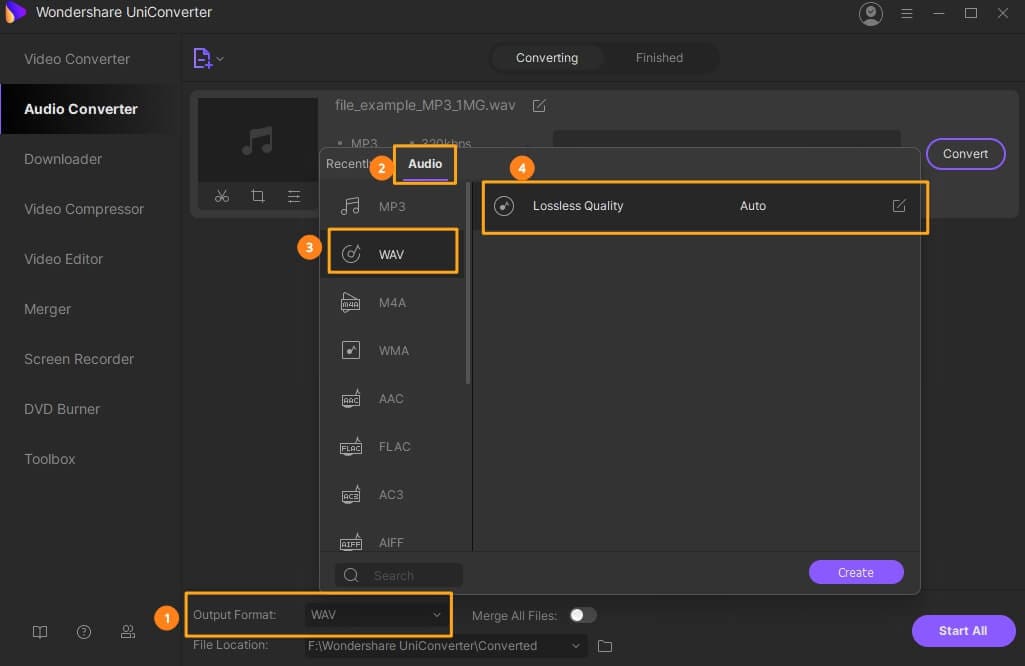 Step 3. Start to convert MP3 to WAV
Choose the destination folder for your file and then click on the "Convert" button. Your MP3 file will be converted within a very short time.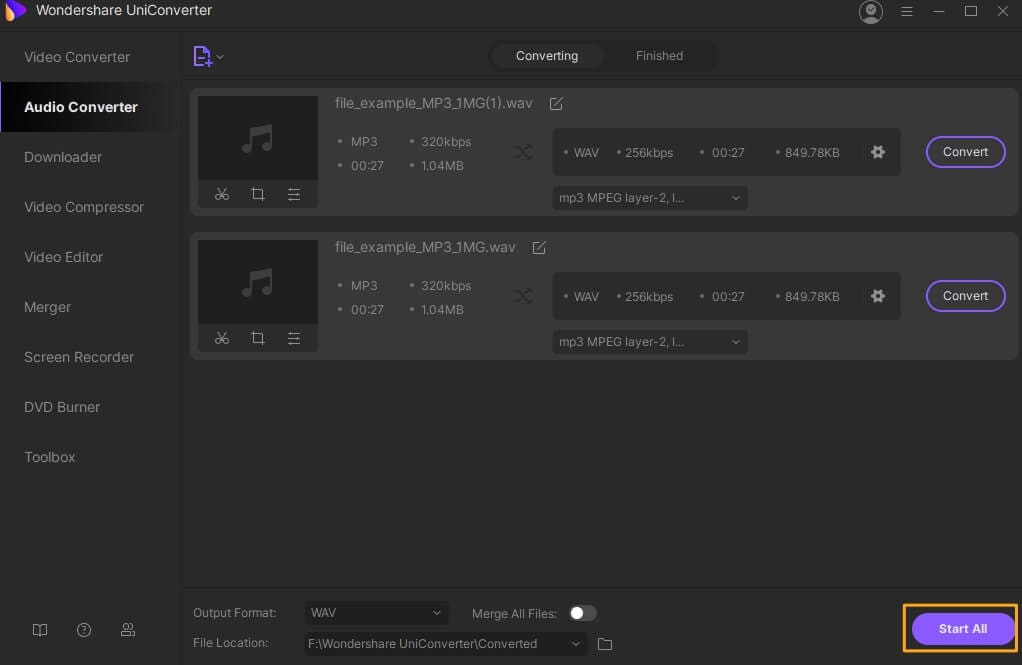 Part 2. Top 10 MP3 to WAV Converter Online
#1. Online Video Converter
This is a very brilliant online video converter, capable of doing your MP3 to WAV conversion within a very short time. In fact, this online converter can handle the conversion of both audio and video files, a perfect show of magnificence. This tool supports a large range of audio formats which includes MP3, AAC, WMA, FLAC, M4A, WAV, and OGG among others. On the other side, video formats supported include FLV, WMV, MKV, WEBM, 3GP, and MOV just to mention but a few.
Pros:
This converter supports a large number of audio file formats.
Apart from audios, online VideoConverter is capable of converting videos too.
This tool is easy to use and hence you do not require to hire an expert.
Cons:
The tool is quite slow while converting your audio.

#2. Convert For Me
ConvertForMe is another wonderful online converter that can provide a way to your online audio conversion problems. It is important to note that ConvertForMe is only compatible with a small number of formats such as WAV, MP3, WMV, MP4, MOV, and FLV among others. Once converted, you can easily download your file to either your computer, iPad or even iPod.
Pros:
This tool supports both batch extraction and conversion of audio.
This tool supports a number of popular file formats like WAV and MP3.
The learning curve for this tool is not steep; quite simple to learn.
Cons:
This tool does not support many file formats.
So as to access some extra features, you are required to sign in.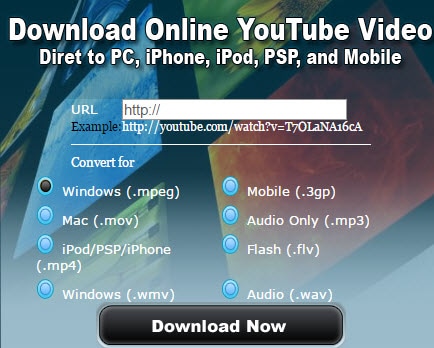 #3. Coolutils
Coolutils is one of the standout online audio converters, which are quite reliable. Some popular formats that are supported by this tool include the likes of WAV, OGG, MP4, MP3 and even WMA. This tool is of two kinds, the paid one, and the free version.
Pros:
This tool is capable of supporting the popular audio formats.
With this tool, you can watch videos online without a difficult experience at all.
The tool is quite easy to use due to simple and clear steps followed.
Cons:
This tool gives a limited space.
Specific features are added to this tool. You need to purchase in order to access these features after trial.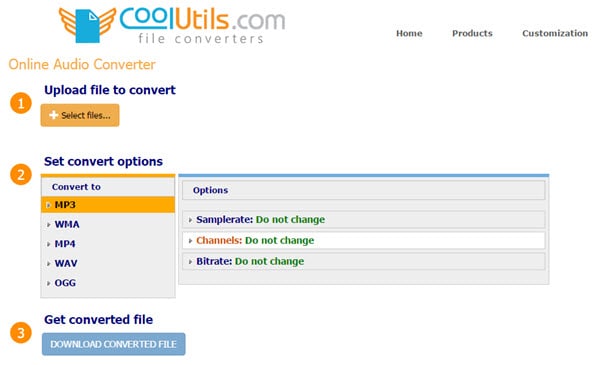 #4. Bender Converter
This is among the best online converter tools, with a user-friendly interface that simplifies your audio conversion process. You only upload your desired audio or video and then choose the output format. This tool is fast, and you cannot be asked for registration.
Pros:
This tool is fast in the conversion processing.
This tool supports upload of audio files from hot devices.
Cons:
This tool incompatible with some popular files.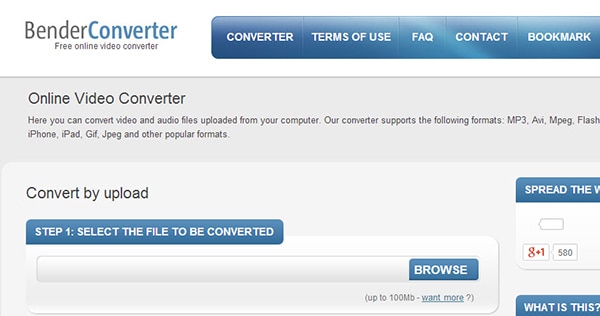 #5. DocsPal
This is an amazing online converter tool that can sort your WAV conversion with ease. It is available for free and does not require that you register to access it. It supports a number of formats such as MP3, WAV, AAC, JPEG, AC3, and WMA among others.
Pros:
Docspal supports a good range of popular audio formats.
This tool is easy to learn.
With this tool, you can perform batch conversion of your audio files.
Cons:
Contain ads.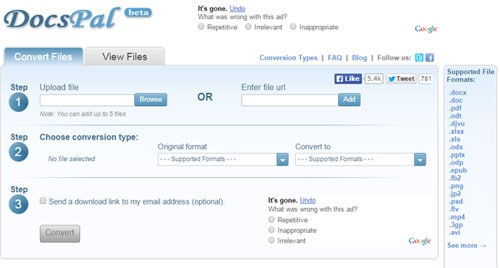 #6. File Conversions
This is one of the most popular and excellent online video converter tools. As a user, you can select the size and quality of your output audio file. It supports a number of file formats including MP3 and WAV among many others.
Pros:
This tool has a user friendly interface.
With this tool, you can convert as many audio files as you can.
Cons:
This tool is not free.

#7. Zamzar
Zamzar is arguably one of the best online converter tools for MP3 to WAV file formats. It is capable of supporting a wide range of file formats which include MVK, MOV, WAV, and MP3 among others.
Pros:
This tool is quite fast.
It is easy to use this tool due to a friendly user interface and simple conversion steps.
Cons:
You have to provide an email to get converted file..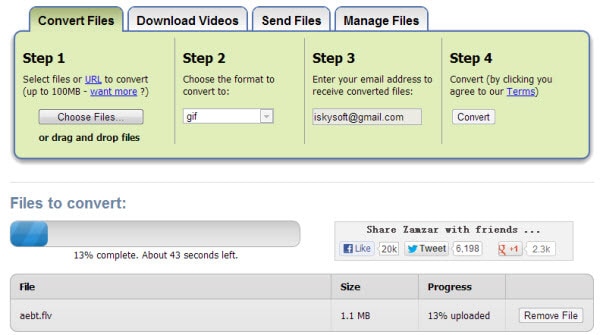 #8. Online-Convert
Online Convert is an excellent online conversion tool with most ratings. It can convert several file formats including MP3, AAC, WMA, and WAV among others. As soon as you have uploaded the video, the conversion will take place within a minimum duration of time.
Pros:
This tool is fast in conversion.
With this tool, you can easily navigate through the relevant processes.
Cons:
It lacks video editor.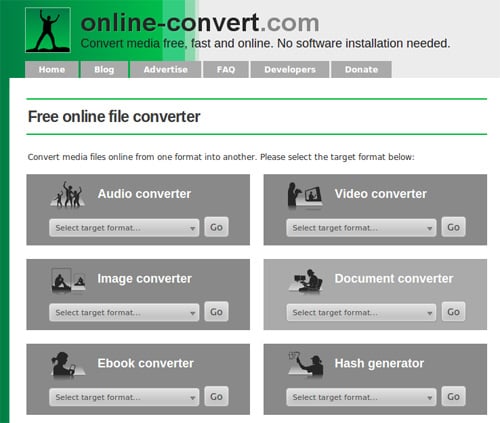 #9. Freac
Freac is among the best MP3 to WAV converters. It supports popular audio formats including MP3, AAC, and WAV among others.
Pros:
This program is easy to learn.
This tool is free.
Cons:
The website is not user-friendly.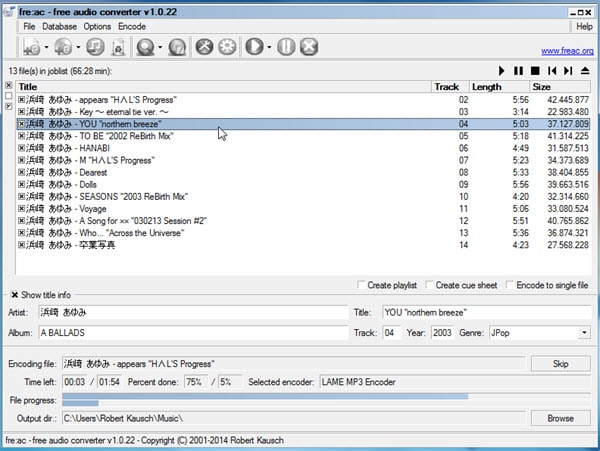 #10. Convertio
This is an advanced online tool which can conveniently convert your MP3 to WAV files. It supports a wide range of formats of different categories.
Pros:
This tool supports a wide range of popular formats.
It is an easy to learn tool.
Cons:
It supports limited file size.