How to Convert YouTube Video to MP3 with Easy Steps? (Mobile Phones)
Go to Mac
Go to Windows
Have you ever heard a song that played in the background of a YouTube video and you couldn't find it anywhere else? DO you need to get the audio off and music video? YouTube is easily the streaming app with the widest database, there is almost nothing you search on YouTube that you won't find just like Google, except well, this one is a video-based app. Sometimes we just want to listen to a song at our leisure, but since YouTube does not allow downloading for offline, this is why YouTube downloaders and YouTube to Mp3 converters come in. They can come in the form of an online converter or mostly third-party apps. Common YouTube downloaders are: SnapDownloader, YTD Video Downloader & Converter, SnapTube, VideoHunter, iTubeGo, they can download videos from YouTube for you so you can watch them offline anytime you want. The converters can extract the audio from the video so you can just save the audio. The process of converting YouTube videos to audios is not hard, all you need is a very good YouTube to mp3 converter. Let's take a look at some of the best YouTube to mp3 converters on iPhone and Android.
---
Part 1. Top 3 YouTube to MP3 Converters on iPhone
In this part, I've gone out of my way to compile a list of the best YouTube to Mp3 converters on iPhone. So without much ado, let's dive straight in:
Freemake Video Converter MP3
Freemake Video Converter Mp3 is a paid and easy-to-use App on iPhone. With just $0.99, you can download this app and get your YouTube videos converted into MP3. It is a truly useful and reliable app with just little cost, no hidden charges and no viruses. The only flaw of this app is that you can't use it to download YouTube videos.
Download Site: https://apps.apple.com/us/app/freemake-video-converter-mp3/id1533677240
Converting Steps
Install Freemake Video Converter MP3 app for iPhone.
Upload your YouTube Video downloaded by downloaders.
Select MP3 format on your iPhone.
Then Convert YouTube video to MP3 on iPhone.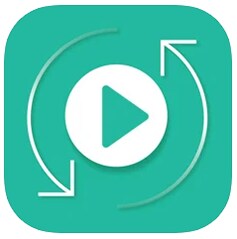 This application can convert any video you stream including those in your gallery to MP3. It also let you share such file on any social media platform. The app is also compatible with iPod, iPod Touch and iPad.
Download Site: https://apps.apple.com/us/app/mymp3-convert-videos-to-mp3-and-best-music-player/id834818663
Converting Steps
Launch the app and click on the search icon at the top corner and allow it to access your photo gallery.
Locate the video you want to convert, select it and tap choose from the pop-up.
The video will then be compressed into an audio file and will appear on the home screen of the MyMP3 app. You can now play it.
You can now send the new mp3 file through email or simply save it on your iPhone.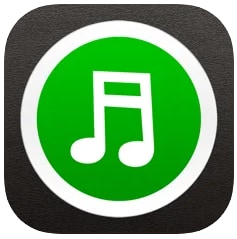 MP3 Converter is an easy-to-use video to audio converter for iPhone. It allows you to save your audio files to phone and listen to them anytime. It supports different audio and video formats.
Download Site: https://apps.apple.com/us/app/mp3-converter-audio-extractor/id1305099161
Converting Steps
Launch the app.
Tap the plus sign.
Select the directory to improve your video from where to import your video.
Choose your video and tap 'Add'.
Click on the video and then tap 'Convert'.
Select 'default'. The default mode is 'mp3'.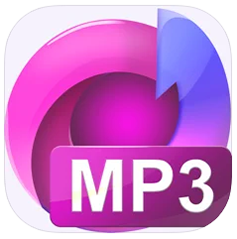 ---
Part 2. Top 3 YouTube to MP3 Converting Apps for Android
The YouTube converters mentioned above are the best you can think of on iPhone. However, what if all you have is Android? Don't worry about it, Android users can also convert YouTube videos to Mp3 with the following wonderful converters:
For Android users who desperately need to start saving MP3 on YouTube, Snaptube is definitely your best YouTube to MP3 app. It is not limited to just YouTube however, Snaptube also offers streaming and downloading from a wide range of sites, the app is extremely easy to use. It also allows you to download by just copying and pasting links and URLs. It is absolutely free.
Download Site: https://www.snaptubeapp.com/how-to/apps/
Converting Steps
Install and launch the app.
You'll a search panel at the top, click on it and type in your preferred video.
After giving you your results, click on the video that best fit your search.
After the video loads, a download button will appear on the bottom right.
Click on it and it'll bring all possible formats for the video, select MP3 and wait for it to download.
Select 'default'. The default mode is 'mp3'.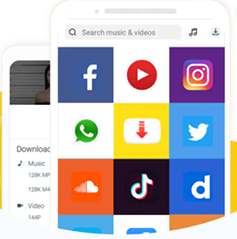 Peggo is available as an application and a site. It lets you record audios from YouTube and save them to your phone for offline access. Its search bar lets you search for any video from streaming and video sharing sites and convert them to mp3. You can also convert files by simply pasting the URL and converting directly. One of the advantages of Peggo is that it allows you to download specific parts of an audio or video file; this is synonymous with trimming a part of the video to be converted instead of downloading the whole video.
Download Site: https://app.peggo.net/download/
Converting Steps
View the video on Peggo.tv.
Copy and paste the video link in the site peggo.net.
Select the MP3 format and download.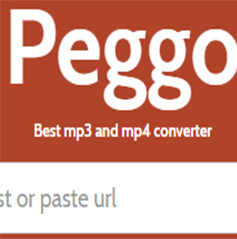 YouMP34 is one of the longest-standing YouTube converters. You should know that YouMP34 is not hosted on play store so you'll have to look for it on third-party site, take note to only download from sites you trust.
Download Site: Choose sites you trust
Converting Steps
Download and launch the YouMP34 app.
Copy and paste the link to the YouTube video on the YouMP34 app.
Your search result will contain other related videos so just choose the video you searched for.
Select the format to download and wait for it to download and convert automatically.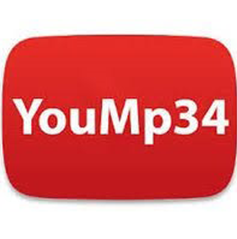 ---
Part 3. How to Convert YouTube Videos to MP3 with Uniconverter?
The above-mentioned apps are either for iPhone or Android. There are some limitations to this is they are built based on Mobile Systems which have limited space room. What's more, if your phone is just iPhone, you can not use your iPhone to download YouTube Videos directly. if we have to choose from the list of converters and downloaders the one that is universally compatible with desktop devices and can achieve YouTube video downloading and converting at the same time, then we'll go for WonderShare Uniconverter.
Uniconverter is a versatile software that contains everything you would ever need in the realm of conversion and compression. Not only can it convert and compress audio and videos, rip and burn DVDs, but it can also edit and download YouTube videos as well. Compress YouTube videos to mp3 easily, easily download 4K YouTube video and then transform it to mp3. It is however not limited to audio files; you can compress and convert videos as well. There is also an option for you to preview files before compression.
It has other websites, streaming sites and video sharing sites it can download from, the likes of Hulu, VEVO, Facebook, Blip, AoI and so on. It also supports the copy and pasting of URLs. It can be used on Windows and Mac as a software and the online converter can be used on virtually any devices with a stable Internet.
UniConverter---Convert YouTube to MP3
Convert YouTube to MP3 with 100% original quality and 90x faster speed
Convert YouTube to other 150+ standard audio and video formats including device optimization.
Edit YouTube files before converting to MP3 or the other formats.
Download YouTube video directly with "One click"
Converting Steps:
Copy the video URL from YouTube
Opne YouTube web, search for the Video you like, click on it, then Copy the video URL on the top of the page.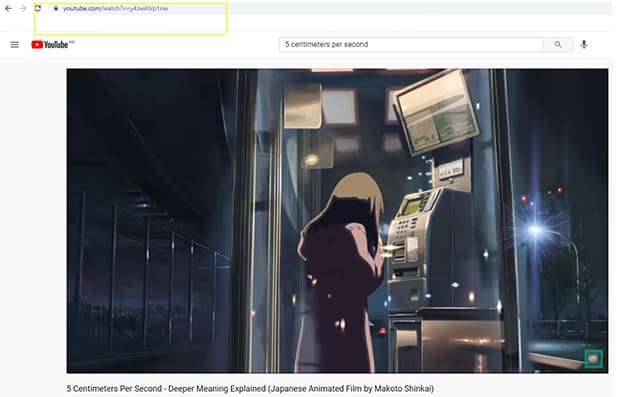 Lounch Uniconverter before downloading
Lounch Uniconverter, and then click "Downloader" at the left top section.Pay attention to the bottom left corner, there is a button named "download then convert mode", open it and choose the MP3 format. You can also choose other formats you like.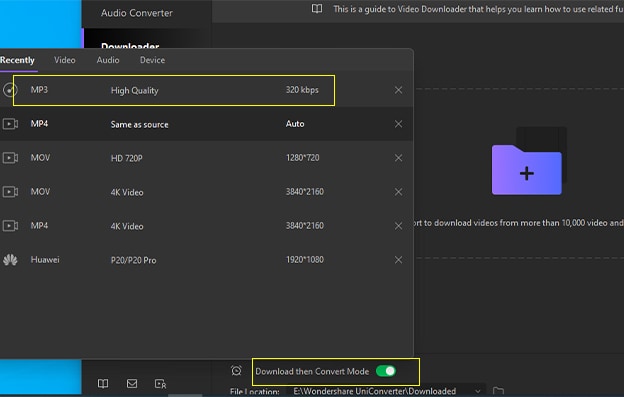 Paste the URL on Uniconverter to start downloading
Choose the file loacation below the button "download then convert mode". Paste the YouTube URL in the ceter senction, and then, click "download".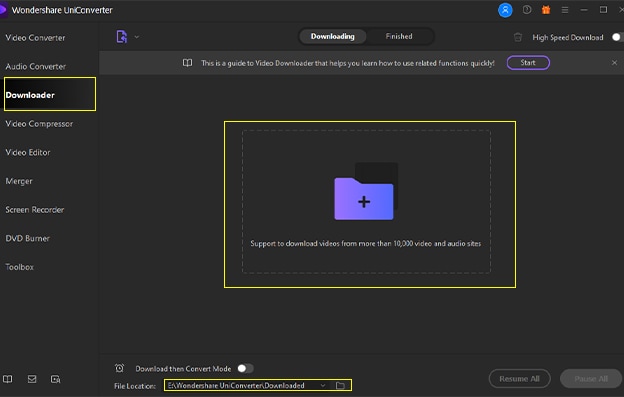 Finish downloding and converting
After abovesteps, your mp3 file will appear at the location you've set, you can also click "Finished" to check your downloaded files.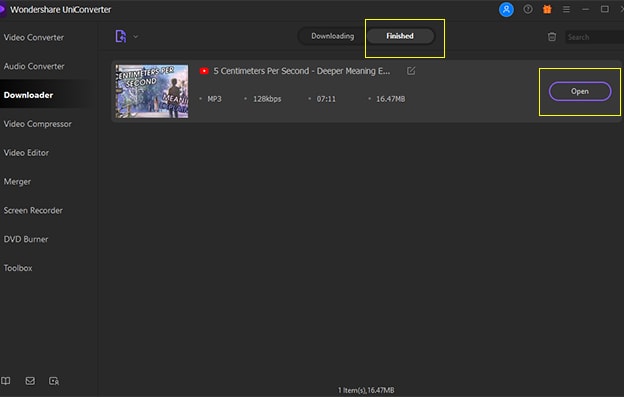 ---
Q & A
Are there any YouTube to mp3 converters online?
Yes, a lot of them actually. If you don't trust downloaded third-party apps. You can just slide into any Online conversion sites, make the conversion and leave, so sign in, no log in, no registration.
Is it safe to convert Youtube music to MP3?
Most of the third-party apps that download YouTube videos are not licensed by PlayStore. You should be careful and only go for those that are commonly used. Online converters on the other hands give no cause for alarm, enter the site, do your thing and get out. Also, you shouldn't convert video for commercial use or without contacting the copyright holders, otherwise you will suffer copyright risks.
MP3
1. Convert Audio to MP3

2. Audio to MP3 Converter Online

3. Programs to Convert Audio to MP3