What is QuickTime Alternative?
To run the QuickTime media on Microsoft Windows, QuickTime Alternative is the handy Codec package. It is of much assistance to play the QuickTime files even those which are entrenched in web browsers. This QuickTime Alternative hosts the Codec libraries which are actually taken out from the authorized Apple distribution. From end-users' standpoint the basic difference between the certified version of QuickTime and the QuickTime alternative is of size and features. Obviously the later one is lacking in many of the qualities that are featured in the original codec package.
Top Alternatives to QuickTime
#1: UniConverter
There is an effective way to play any videos including any QuickTime contents easily. That is to convert the videos to any desired or needed formats by using iSkysoft iMedia Converter Delux. This video converter allows you to convert videos to any formats like MOV, MP4, FLV, WMV, MKV, and more, so that you can play the videos on any platform. What's more the coming optimized presets function allowing you to convert the videos for iPhone, iPad, iPod, Apple TV, Android tablet, Android phones and other portable players. Check here to learn how to use UniConverter.
Get the Best Video Player:
Convert videos to any video and audio formats, including WMV, MKV, MP4, MOV, AVI, FLV, MP3, WAV, WMA, AC3, AAC, etc.
Optimized presets for Apple devices, Android devices, PS4, Xbox, etc.
Convert videos for editing software and video sharing sites.
Download any online videos and play the video with built-in player.
Burn videos to DVD, or backup your home DVD.
Perfectly compatible with Windows 10/8/7/XP/Vista, macOS 10.12 Sierra, 10.11 El Capitan, 10.10 Yosemite, 10.9 Mavericks, 10.8 Mountain Lion and 10.7 Lion.
3,981,454 people have downloaded it
#2: Perian
It won't go wrong to say that Perian is a Swiss-Army Knife or add-in of the QuickTime. It is because the Perian enables the popular QuickTime to play those video formats that are not usually supported by the said Software natively. On Lifehackers this software has been acknowledged as, "Download of the Day" and several other blogs also have a good downloading statistic for it. In 2012 developers officially announced that project support will get shut down soon so, users should look for better options that they can have.
Pros:
Easy to install.
Does not require a distinct interface.
Supports a lot of video file formats e.g. MKV, WMA, FLV, Xiph Vorbis etc.
Cons:
It is no more under development.
Is not compatible for each and every file format.
Does not suitable for QuickTime 10 or the further developed versions.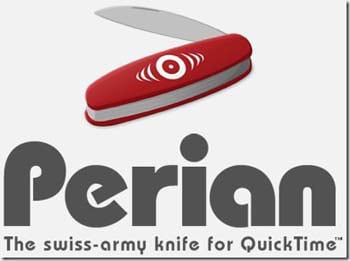 #3: DivX codec
DivX codec is software by DivX, Inc. that was firstly made public in 2001 and the latest stable release of the version came on the screen in 2010. It is a converter and player in a single package. It supports the DivX as well as the MKV plus AVI files for the Windows or Mac platforms with "lossy" compression method.
Pros:
It helps to edit and convert file formats.
It does not trouble file sharing on Apple devices.
Optimized in quality and speed.
Cons:
Keeps giving pop-ups for updates with no certifies resource for developers.
Plain drag-and-drop will not take away Divx in your Mac.
Sometimes it is seems almost impossible to uninstall it.
It requires the users to pay for getting benefited for all of the options.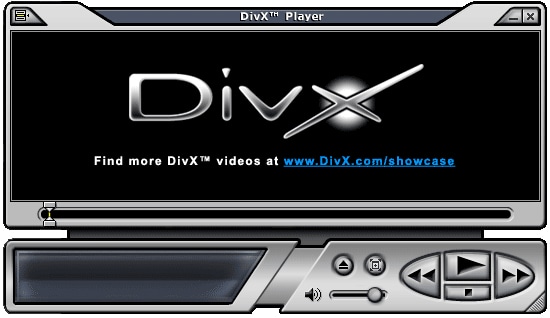 #4: Xvid Codec
Passionate "Xvid team" publically introduces this Codec in 2001 and the latest up gradation was seen in 2011 under the GNU GPL liscencing. It is a codec that will let you enjoy most of the videos and media on your Windows system and Mac OS X with incredible compression ratios while the compression method is "lossy." All you need to do is to download, install and run the software that is quite simple and trouble free but still if there is some bewilderment pass on to Xvid FAQ for way out.
Pros:
Supports a lot of file formats.
Easy to install.
Has extra tools for easy adjustment of the file.
Cons:
An average person with average expertise will find it difficult to get all the benefits out of Xvid Codec.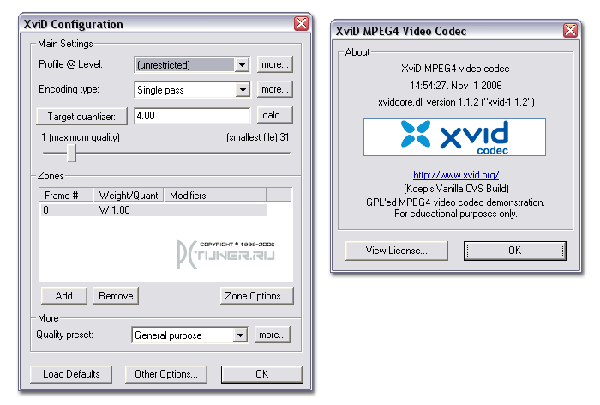 #5: Flip4Mac
It is a solution provided by Telestream for multi-format videos. It let the user play the Windows Media content in QuickTime player without pains. Exclusive features that you can enjoy with it are the excellent playback retina display, exceptional keynote integration, exclusive mail preview and flip player. It can be purchased directly from the official Telestream website.
Pros:
It assists in playing multi-Format video playing.
Advanced versions feature the facility for editing and creating file.
Cons:
Compatible for 64-bit processor only.
Require OD x 10.7 or latest.
It is criticized for charging more than the services actually call for.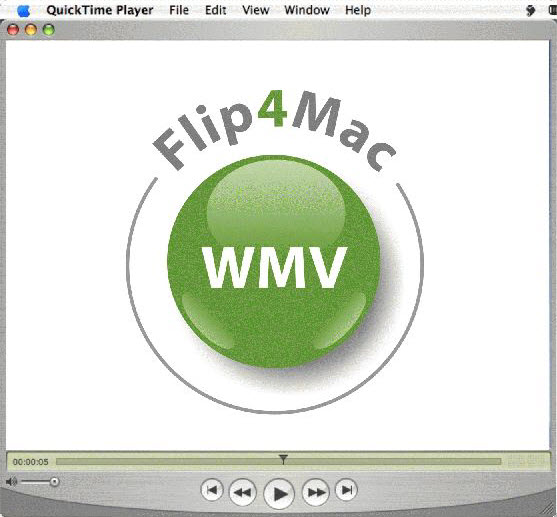 #6: AC3
AC3 codec, as a decompressor constituent for QuickTime, is a solution to all the troubles that one finds in playing audios with AVI extension or any of the AC3 files. It is a music management freeware. With the assistance of liba52 library, it effectively decompresses AC3 files. Its audio processing options give the flexibility of adjusting in nearly any way.
Pros:
Easy installation.
Solve issues in AVI files.
Cons:
It is little obsolete at the present moment.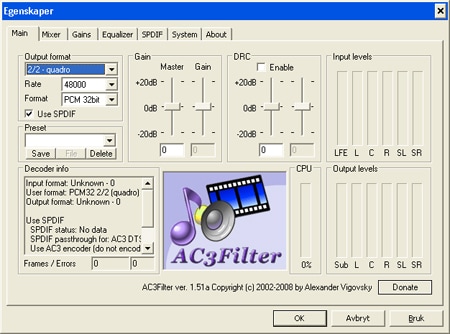 #7: X264
For the users of Windows or Mac who find it troublesome for encoding the video streams to or MPEG-4 AVC (compression formats) can get assistance of x264. This x264 is the software and application library that falls in the freeware category and is solely designed for this particular concern. It is mage designed to be trendy and handy with lossy/lossless compression method. It is far and wide used by IPSs and TV broadcasters.
Pros:
Easy installation.
Dramatically good performance.
Provides best quality optimization.
Multiple referencing frames.
Predictive lossless modes.
Provides core for numerous web video services e.g. YouTube, Vimeo, Hulu, Facebook, etc.
Cons:
It takes a lot of time in coding and decoding.
Low bandwidth-friendly.
Licensing contract is pretty complicated.
Hardware overhead is another limiting factor.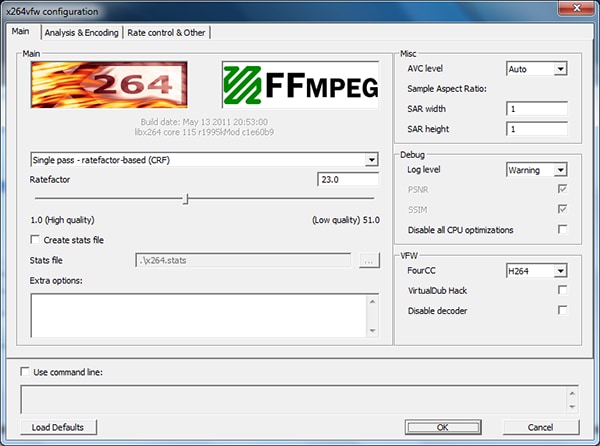 #8: K-Lite
K-Lite is another freeware designed to enhance both video as well as audio playbacks for Windows Media Player. It is a blend for VFW/ACM codec and DirectShow tools and filters. All of the components are installed in a once and no need to get panic for the separate installation of each component. It is interesting to know that it allows the worthy users to encode the videos of their own. It is offered in three built-in modes: Simple mode, advanced mode & Expert mode.
Pros:
It is User friendly.
K-Lite is easy to install.
It supports numerous formats.
Cons:
Unwanted downloads.
Gets crashed all of the sudden.
Interferes with system settings.
Increased risk for malware.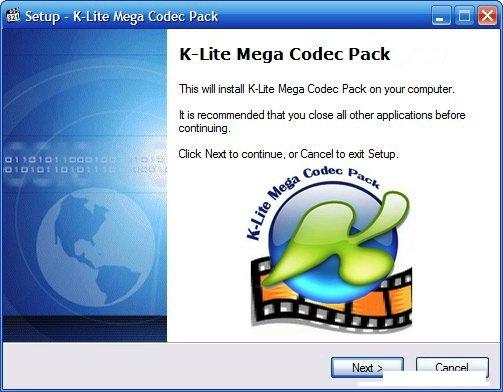 #9: WMV Codec
WMV codec is one of the popular codes software that it of pretty much assistance to retrieve as well as successfully run the files that you may find trick to play on you MacBook or Windows. Sported file formats include FLV, MP4, M4A, QuickTime files and many others. Though it as actually designed for the ease of internet streaming but by this time it has got enough popularity and demand that it is available in physical-delivery formats like HD DVD as well as Blu-ray Dics.
Pros:
It support numerous audio and video formats.
It is easy to install.
It props up the online videos as well.
It is a freeware.
Cons:
It has limited functionality.
At times it gives unexpected and unresolved issues.
Pretty old fashioned design and programming makes its use niggling, every so often.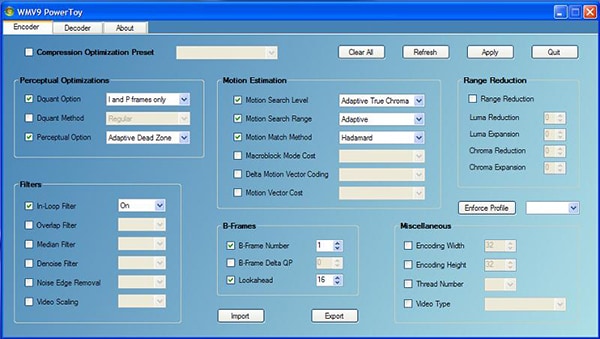 What is QuickTime Lite?
QuickTime Lite is another short version containing all the indispensable components to facilitate the user in opening/playing or executing the QuickTime content and even those files which are rooted on the internet media. What makes the QuickTime Lite adventitious software includes.