You have bought a camcorder of brand Sony, Canon, Panasonic, JVC, etc. and want to know more about its video format? What is AVCHD? In this article you will get full information about AVCHD video format and how to play AVCHD in your Mac/Windows PC or mobile devices like iPhone, iPad, Android Phones and tablets, etc.
Part 1. AVCHD Video and Supported Video/Audio Format
AVCHD stands for Advanced Video Codec High Definition and is a format that is used for the recording and playback of HD videos. Jointly developed by Sony and Panasonic in the year 2006, AVCHD has now become the de-facto file format standard of other HD camcorder manufacturers, such as, Canon and JVC as well. Since AVCHD technology makes it possible for HD videos to be compressed during recording, it makes it twice as efficient as videos that use MPEG2 and MPEG4 file formats.
In 2011, AVCHD specifications were further amended to include two new modes, the stereoscopic video (AVCHD 3D) and the 1080-line 50-frame/s and 60-frame/s modes (AVCHD Progressive). For video compression, AVCHD files use MPEG-4 AVC/ standard, which supports a range of standard, HD and stereoscopic (3D) video resolutions. For audio compression, AVCHD supports both Dolby Digital (Dolby AC-3) and uncompressed linear PCM audio. Also, stereo and multichannel surround (5.1) are both supported.
AVCHD is compatible with Blu-ray disc format which means that the recordings are transferable to a computer by connecting the camcorder via the USB link. Because AVCHD does not limit the transfer speed by real-time playback, the transfer of files from an AVCHD camcorder can be performed faster as compared to a tape-based camcorder. Once recorded, you can play back AVCHD discs using the DW-100 DVD Burner options of a DVD burner or on an AVCHD-compatible DVD or Blu-ray disc player. AVCHD files can also be played by inserting the memory card in the USB port of a AVCHD-compatible TV, HDD or DVD recorder.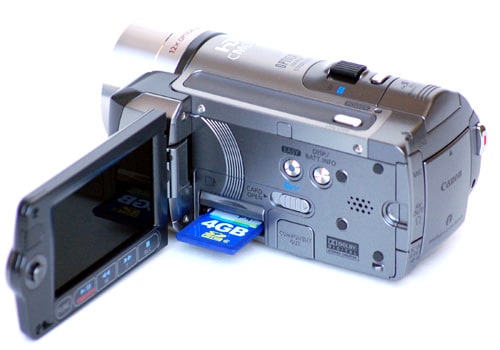 Supported Video Formats
AVCHD supports a variety of video resolutions which was further extended in 2011. Most AVCHD camcorders support only a handful of the video and audio formats which are allowed in the AVCHD standard. When it comes to video formats, AVCHD supports both standard definition (AVCHD-SD) and high definition (AVCHD 1080i) interlaced video.
Supported Audio Formats

Most AVCHD camcorders record audio using Dolby Digital (AC-3) compression. Stereo and multi-channel audio is also supported. It is important to note that as a distribution format, while DVDs that have the AVCHD file recorded on it, will be called a AVCHD disc, it cannot be played on the standard DVD player, but can be played on most Blu-ray disc players.

Audio, video, subtitle, and ancillary streams are multiplexed into an MPEG transport stream and stored on media as binary files. Usually, memory cards and HDDs use the FAT file system, while optical discs employ UDF or ISO9660.

Audio and Video File Extensions
AVCHD files are stored with a .MTS or .m2ts file extensions, which mainly depends on the brand or whether you're copying the files to a PC or MAC. There is no significant difference in the contents of the video files that use different extensions.
Part 2. About AVCHD Lite
Back in 2009, a new variant of AVCHD was introduced known as 'AVCHD Lite'. This format supports a maximum resolution of 1280 x 720 progressive. The simplified compression makes AVCHD Lite easier to work with using low-end hardware. But since, AVCHD Lite, short for Advanced Video Coding High Definition Lite, is a common type of HD video formatting is limited to 720p, it's not quite as sharp as "full HD" of 1080p or 1080i.
Another anomaly with AVCHD Lite is the format 50p, which means that video that is recorded by the camera can be played back as a 50p signal or 50 updates per second. Since normally video is captured at 25 frames per second, using the 50p setting only means repeating every frame twice, thus doubling the size of the video file.

How to play AVCHD Lite video?
The VLC player is the best media player that can play AVCHD videos. All one needs to do is download and install it on their PC, then drag the AVCHD files to the player.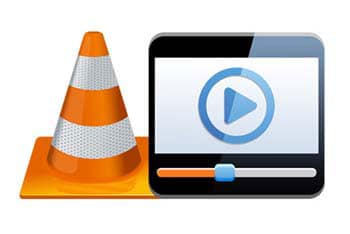 How to Edit AVCHD Lite video
The following are some of the tools which can be used to edit AVCHD Lite videos.
Windows Movie Maker is said by far the best free video editing programs for those who use the Windows platform. The feature is usually pre-installed with your computer and enables you to perform almost all editing functions, such as, add video effect and transitions add or adjust audio, and also add frames, titles or credits and so on.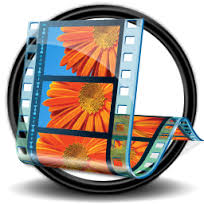 Compared to windows movie maker, Sony Vegas has much more to offer in terms of features, such as, adding transitions, ability of multi-track video editing, advanced lighting effects and powerful color correction.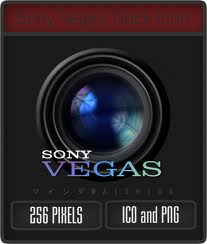 Part 3. How to Convert AVCHD Lite Video to AVI, WMV, MP4, MOV, etc.
When you are on holiday or are attending an important function, you probably use your camcorder to record the events. When you get home, you may want to share the files over the Internet, or burn them to a DVD disc. You can use UniConverter to do the conversion of the AVCHD format of the camcorder files, into files that you can send over the internet, such as MP4. This is the best converter that you can find, and has a lot of powerful features despite its simple interface.
Get the Best AVCHD Lite Video Converter:
150+ video and audio formats – UniConverter is a tool that works with several video formats. Whether they are standard form or high definition does not matter; this tool can handle them all.
Works very fast – Because of the GPU acceleration feature this tool can convert video at speeds of up to 90X.
Edit you video – This is an editor that allows you to do some basic, but important editing functions. Adding subtitles to your video and labels is quite easy. You can also add a watermark so as to keep the copyright of your video.
Download online video – Go to online streaming sites and download free videos which you can use for your project or burn to DVD so you can enjoy them on a later date.
Output to several devices – You can send your video to YouTube, Vimeo and Facebook. You can also send it to your iPad, iPhone or computer. Finally you can write it to DVD.
Compatible with macOS 10.12 Sierra, 10.11 El Capitan, 10.10 Yosemite, 10.9 Mavericks, 10.8 Mountain Lion and 10.7 Lion; Windows 10/8/7/XP/Vista.
Convert AVCHD Lite Videos with iSkysoft in 3 Easy Steps
Step 1. Load the AVCHD files
Connect your camcorder to your computer and the AVCHD files will appear in the explorer. You may drag and drop the file into the converter, or use the "Add Files" button to load your AVCHD or AVCHD Lite videos. If you don't want to waste time in transferring large AVCHD video files into your Mac or Windows PC first, click the drop-down icon beside "Add Files" and choose "Add from Camcorder" option to directly load from your camcorder.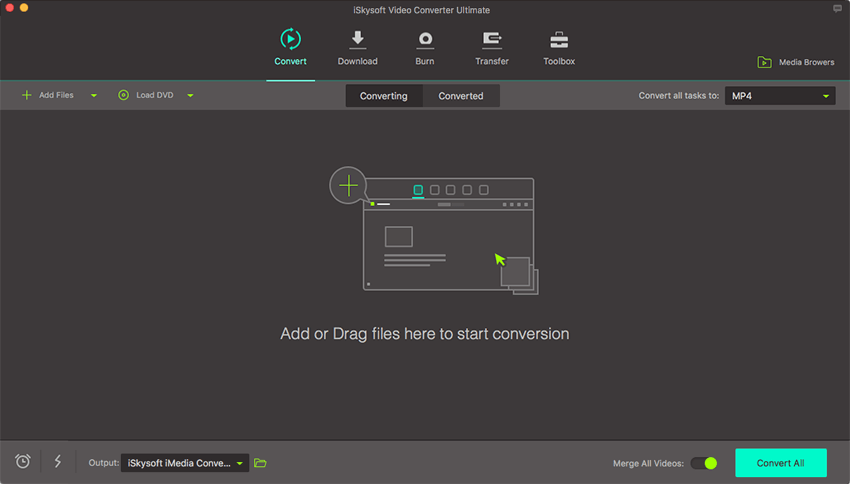 Step 2. Select the output format
Go to the bottom of the window and from the output format tray, choose the output that you want.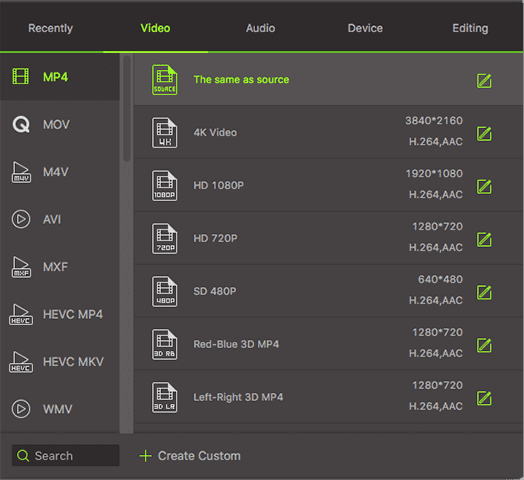 Step 3. Convert the video
Click on "Convert" and let the process begin. Conversion time depends on the size and quality of the file.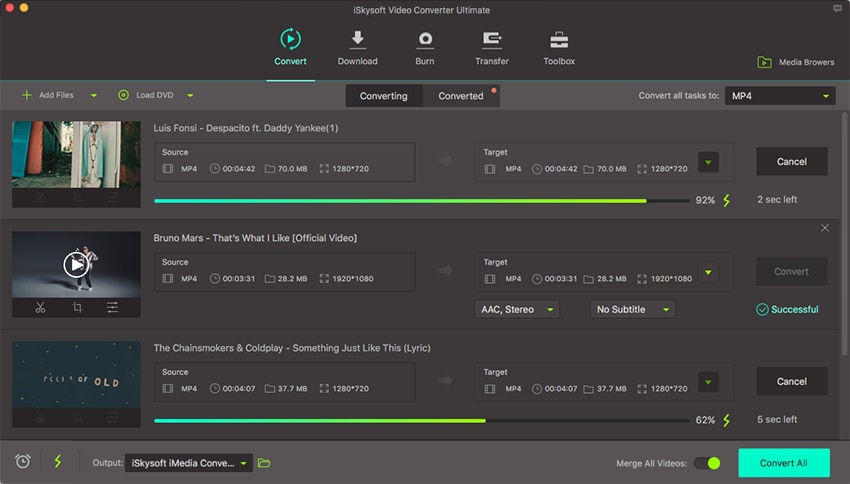 Part 4. AVCHD vs : Tips on AVCHD, and BDMV
Do you know the difference between BDMV, AVCHD and file format? To begin with, BDMV format stands for Blu-Ray Disc File. This file format contains the file content of Blu-Ray disc mostly used in optical discs. However, BDMV does not contain the multimedia files. Some of the common BDMV formats are Index.bdmv, MovieObject.bdmv, and sound.bdmv.
also referred as MPEG-4 Part 10, Advanced Video Coding is a compressed video format that is of high quality but with low bitrate. is often used in compression, recording and video distribution because of its high quality. Blu-ray discs can encode and decoder h.264 file formats. Lastly, AVCHD format is a file format that is a video-encoding format based on the digital recording. AVCHD are recorded videos that are of high quality. It is created from AVCHD recorders such as Sony Camcorder and Panasonic camcorders.
BDMV vs AVCHD:
BDMV
AVCHD
It supports the Blu-ray Disc format.
The menu supported is the DVD format, and you may add or remove the menu by changing the settings.
It supports more video resolutions in burned Disc- e.g.
MPEG-2 (HQ): 1920*1080
MPEG-2 (SD): 720*480
AVC MPEG4(HQ): 1920*1080
AVC MPEG4 (SD): 720*480
It only supports two video resolutions in Burned Disc.
i.e. AVC MPEG4 (HQ): 1920*1080
AVC MPEG4 (SD): 720*480.
They contain information about the contents of Blu-ray disc, but they do don contain the actual multimedia files.
They contain the actual multimedia files.
vs AVCHD:
| | |
| --- | --- |
| | AVCHD |
| It includes everything from the baseline, including low-quality profiles that are suitable for iPods and other mobile devices, to even much higher quality than Blu-ray. | AVCHD uses a subset of H264 specification. |
| When a Blu-ray disc is using H264 compression, it has fewer restrictions in terms of bitrate compared to AVCHD. | It uses a subset of H264 restriction with restrictions. |
| Due to fewer restrictions, it has the potential for better quality. | The restrictions make it has lower quality compared to H264. |
Tips: Working with AVCHD on Different Camcorder Brands
The following are some of the AVCHD camcorder brands which are available in the market.
#1. Sony Handycam HDR-CX430V 32GB HD Camcorder
Sony's mid-range dual flash memory-based HD camcorder has 32GB internal memory. Some of the advanced features which are included is an ultra-smooth 1080p @ 60fps recording mode. It can also record at 24p or 1080p @ 24fps, which also happens to be the same frame rate as movie film. The Sony HDR-CX430V's Tracking Focus feature enables users to touch a subject on the LCD touch screen and have the camcorder follow it while keeping the subject in focus.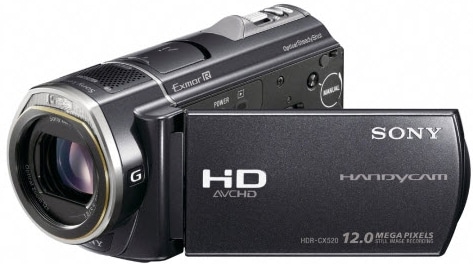 #2. Panasonic HC-X920 Flash Memory 3MOS HD 3D Camcorder
The top of the line Panasonic HC-X920 replaces the X900 model. This Flash Memory camcorder records Full HD video. It can also capture pro-level 20.4 megapixel still images. Other advanced features which are included are the new 5 Axis Hybrid optical/digital image stabilizer, and 12x of optical zoom, along with 25x intelligent zoom options. At full resolution the camcorder is able to record AVCHD progressive at a 28mbps bit rate. Videos can also be recorded to the new iFrame, MP4 format and shared on social media.

#3. Canon VIXIA HF R40 8GB Full HD Dual Flash Camcorder
The Canon HF-R40 is Canon's low cost Dual Flash Memory Camcorder. It is able to record in full 1920 x 1080 Full HD Video (1080p). Canon AVCHD camcorders use the AVCHD 2.0 codec version and is able to play any AVCHD 2.0 /MPEG-4 encoded video format via its .MTS file extension. Also included are a 1/4.85 inch HD CMOS Image Sensor, Cinema-Look Filter, AVCHD and a 24p, 30p and new 60p mode.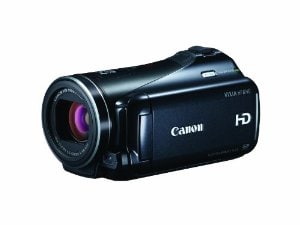 #4. JVC GZ-EX555B Full HD Camcorder
The JVC GZ-EX555B is a premium performance camcorder with features, such as, optical stabilization, 65X Dynamic Zoom with wide angle, built-in Wi-Fi and AVCHD progressive format. The HD lens also supports 38x optical zoom, 65x dynamic zoom and 200x digital zoom. It offers both AVCHD and standard definition dual format recording and AVCHD Progressive Recording options. The camcorder also features a FALCONBRID engine and a 3' touch panel LCD for easy playback.