I have several videos to share with friends, can I batch upload to YouTube?
Technically you cannot but functionally uploading several videos is possible. Simply, select or drag ton of the video files at once, using the upload tool. They will actually upload one by one but they can be lined up at once. This is good enough because you can either go shopping or sleep while the process is completed. So technically it is not simultaneous.
Part 1. Step-by-step Guide to Upload Multiple Videos to YouTube
YouTube allows up to ten videos to upload during a single session in several formats, as long as their running time is less than ten minutes per piece and are smaller than two gigabytes in size.
Step 1. Initially, you must launch your Web browser and visit YouTube.com. To proceed at this stage, you will need a YouTube account.
Step 2. Press the "Upload" button at the top corner of the screen so that you can be re-directed to the site's main upload page.
Step 3. Click the yellow "Upload Video" link in the "Video File Upload" to access a pop-up menu related to your computer's contents. Search the hard drive for the initial video you want to upload, highlight its icon, and press "OK".
Step 4. While you wait for the video to upload, you can fill out the information of the video containing title, description, and key search words.
Step 5. Scroll down the page and press the next "Upload Video" button. Browse your hard drive, find your next video, and press "OK".
Step 6. Repeat this procedure by selecting each "Upload Video" button that appears every time you upload a video. (You can repeat these steps until you have 10 videos uploading simultaneously).
Part 2. Recommend Another Tool to Upload Multiple Videos to YouTube in a Batch
Every upload consumes a long time and each failure wastes a lot of time, which is why the concept of batch uploading emerged. Among several other valuable features, UniConverter can also facilitate the user to upload multiple videos on YouTube in one go.
Get the Best YouTube Video Uploader:
Batch Converting- It is quite easy to convert numerous videos with batch converting feature. In addition, the user is capable of importing more than one media file to the software at the same time.
Convert to any audio/video format: UniConverter assists the video conversion of up to 150+ video/audio formats. Likewise, it continues to add in new supported formats with the release of newer versions! All an individual needs is to follow a few simple steps.
Download online videos: You no longer have to go through the trouble of saving links anymore. UniConverter lets the user download their much-loved videos from YouTube. Not only this, it also permits the user to download videos from the Web at a quicker speed.
Burn, copy or backup DVD: UniConverter permits the user to burn the media files onto a DVD disc, back them up for safety and copy the files to the computer. This software operates as the ultimate DVD toolkit.
Edit videos: Getting your hands on this software is a video editor's dream as it solves all video related concerns, irrespective of it being editing the video or uploading it. The app makes video editing simple with its easy editing features. These features consist of all the basic ones like Subtitle, Volume, Crop, Trim, Watermark, Rotate, etc.
Merge multiple videos: Have you ever wanted to take pieces from several videos and combine them together to make one video? With UniConverter, a person can rearrange the media files in any order they desire and simply merge them all together into a single video file.
3,981,454 people have downloaded it
Step-by-step Guide to Upload Multiple Videos to YouTube
Step 1: Import Files
Firstly, you must import the files to the app by clicking the "Load Media Files" button on the "File" menu and choosing the file you want to convert.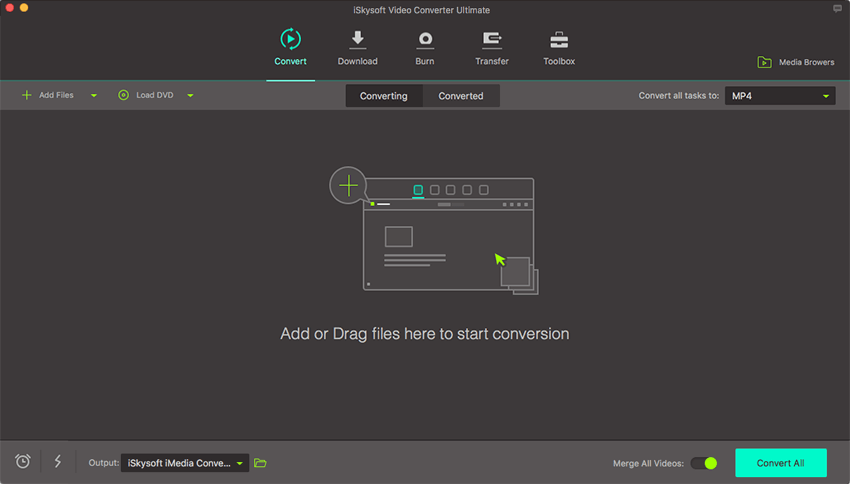 Step 2. Edit video (Optional)
If preferred, the software will allow you edit your video prior to converting it for future satisfaction. Start by opening the edit window. After that you can customise the video by enhancing the sound, changing the brightness, or altering the angle of the picture.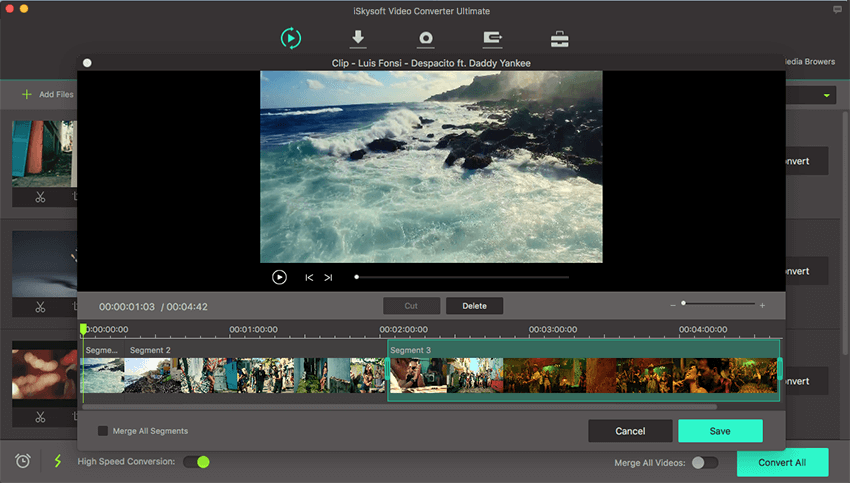 Step 2. Upload video to YouTube
Simply click "Export" menu on Mac, and select "Uploading to YouTube". Though, this component is only present on the Mac version. Individuals using Windows will be required to convert their videos to YouTube supported format initially, and then they can upload the video to YouTube.