This article will introduce you how to play videos on Xbox 360. If you have any problem about this issue, you can get detailed answers in this page. Just take a look to learn more.
Part 1. Play Any Video on Your Xbox 360 After Converting to Supported Format
Choose a small video to test for you first video, as encoding and conversion times can be lengthy if you choose a full movie. Try downloading a trailer for a movie in your favorite format that the Xbox 360 can't read. Like: AVI, MOV, and a lot of other weird formats.
Install and open up UniConverter. UniConverter for Mac is a phenomenal video conversion tool, it can convert video formats from one to another with perfect output quality and high conversion speed for Mac users. It supports all popular video formats including MP4, M4V, FLV, AVI, MOV, MPEG1/MPEG2, 3GP, 3G2, M2TS, MPEG TS/TP (for HD Video), etc.
Get the Best Video Player:
Convert a wide range of video and audio formats - UniConverter will convert more than 150 video and audio formats. This is the widest range ever achieved.
Convert audio and video at high speeds – you will now convert video and audio at speeds of 90X. this is the fastest ever achieved to.
Keep the high quality – when working with HD video, you want the converted video to have the same quality as the original. With UniConverter, this is now possible.
Edit your video beforehand – you no longer have to send your video to another editor before you convert it. Edit it within UniConverter with the new inbuilt video editor.
Save your videos to many destinations – now you can have your videos sent to mobile and game devices, and also DVDs.
Compatible with Windows 10/8/7/XP/Vista, macOS 10.12 Sierra, 10.11 El Capitan, 10.10 Yosemite, 10.9 Mavericks, 10.8 Mountain Lion and 10.7 Lion.
3,981,454 people have downloaded it
Several Steps to Convert Videos to Xbox Compatible Format
Step 1. Import your videos
To start with, you should add your videos to this converting program with drag and drop method. Alternatively, you can achieve to that by going to "File" menu and choosing "Load Media Files".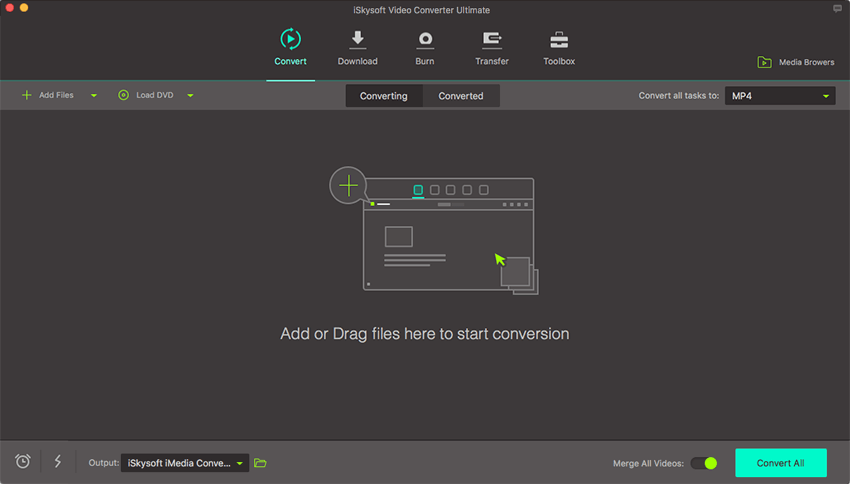 Step 2. Set Output Format
In the format list, choose "MP4", which can be compatible with Xbox 306, as the output video format. And you can choose "Xbox 360" as the output device as well.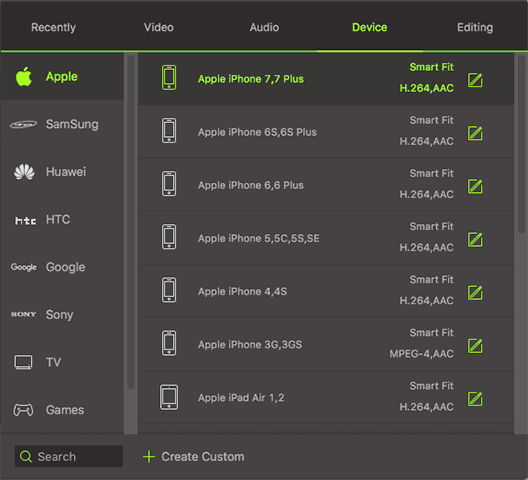 Step 3. Start Conversion
At the bottom right, click on the "Converter" button. Then wait a while. When you get the delightful "ding" then you are ready to go to test to see if it worked.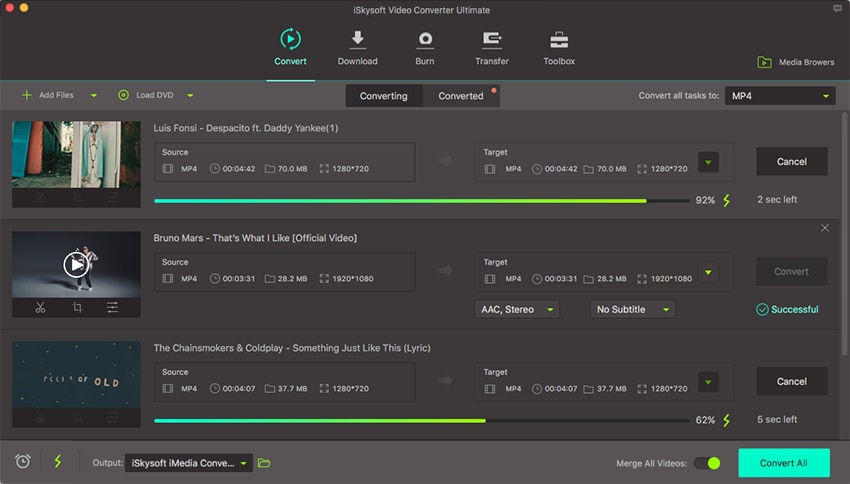 Part 2. Two Ways to Watch Videos on Xbox 360
There are two ways you can watch videos on your Xbox 360:
1. Download video from the Xbox Live Marketplace. Some of these videos are available for free while you may have to pay for others. Microsoft is in control of what videos are available through the Xbox Live Marketplace.
2. Stream videos from your Windows Media Center PC by using your Xbox 360 as a Media Center Extender. You are in control of what videos you want to watch, however there are restrictions on what kind of video you can playback.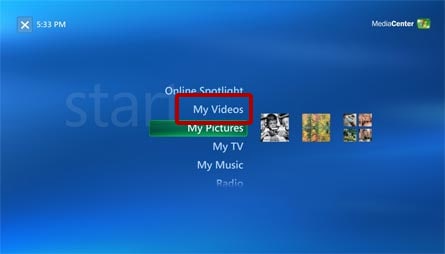 Optional: Free Online Tool to Convert Videos to Xbox Supported Format
You can also try online video converter to convert your videos for playing on Xbox, if you don't want to install a computer program. Try it below:
Note: Because the online tool doesn't support "https", so if the content below was blank, please manually click the "Shield" icon on the right of your browser address bar to load the script. This action is secure without any harm to your data or computer.
More Tips about Playing Videos on Xbox 360
1. Is there any way I can play my own videos WITHOUT a Media Center PC?
No. Without a Windows XP Media Center PC, you can only play back the movies Microsoft offers in the Xbox Live Marketplace.
2. Do I need additional hardware/software to playback video on my Xbox 360?
Yes. You will either need the optional Xbox 360 Hard Drive to download/watch video from the Xbox Live Marketplace or you will need a PC with Microsoft Windows XP Media Center as your OS in order to stream video from your PC.
3. Does it support video streaming through Windows Media Connect?
No. There are video sharing capabilities built into Windows Media Connect, however, Microsoft has chosen to ONLY allow you to share Audio and Pictures through Windows Media Connect. You CANNOT stream videos through Windows Media Connect to your Xbox 360.
4. What kind of videos can I play using the Media Center Extender?
Microsoft Windows Media Video (WMV) 7, 8, & 9
Maximum resolution of 1920x1080 (1080p) at 30 frames per second
Windows Media Audio Standard or Windows Media Audio Pro audio
WMV content may be Windows Media DRM-protected
Bitrates up to 8 Mbps
WMV Image 1 & 2
Maximum resolution of 800x600
MPEG-1
MPEG-1 layer I and II audio
MPEG-2, DVR-MS
Maximum resolution of 1920x1080 (1080i)
MPEG-1 layer I and II or AC-3 audio
Bitrates up to 19.2 Mbps
5. Does it support AVI? DivX? XviD? Quicktime? H264?
No. The Media Center Extender in the Xbox 360 only supports playback of DVR-MS, MPEG-1, MPEG-2 and WMV video.
6. Can I watch DVDs through the Media Center Extender?
No, you can only watch DVDs by using the Xbox360's DVD drive.
7. Can I use a DVD Disc Changer through the Media Center Extender?
No. This functionality is not available in through the Xbox 360's Media Center Extender. You can only watch one DVD at a time by using the Xbox360's DVD drive.
8. Will My DVDs be available on the XBox 360?
"No. We did not implement the ability to remotely play back a DVD from a MCE to an XBox 360 Extender so it did not make sense to make My DVDs available. I certainly understand how cool it would be if you could put your MCE and full loaded DVD changer in a closest and use XBox 360's to watch your DVD collection from any room wirelessly but this is something that's going to have to wait until a future release." - Matt Goyer - MCE Program Manager
9. Can the Xbox 360 play video off the Xbox 360 Hard Drive?
Yes, but only video downloaded from the Xbox Live Marketplace or preloaded on the Xbox, not your own videos.