Q: I have downloaded some movies for playing on Thanksgiving day offline, but now I can't play them for my childeren. How to solve this problem?
Thanksgiving Day is here again. What are your plans for this year Thanksgiving Day? Other than meals and observing the religious practices you can also watch Thanksgiving videos with your family. As a parent you will probably download several videos from web sharing sites to entertain and educate you during Thanksgiving Day. You will be so eager to play all these videos on your computer and watch them with you children. Unfortunately, these Thanksgiving videos may fail to play on your computer because they are not compatible with your media player. In this article you will learn how to convert and play videos using conversion software.
Play Thanksgiving Movies for Kids after Converting them to be Compatible with Your Media Player
With such a problem at hand you need not worry about converting videos and audios on your computer. UniConverter is ultimate software that you need to use to convert all your videos and audios on your computer. Moreover, you can also edit and download media files using this software.
Get the Best Video Converter:
This software is useful when you want to convert videos and audios of different formats to any format. Supported videos: MPEG, WMV, ASF, AVI, MP4, MPG etc.Supported audios: AIFF, FLAC, M4B, M4R, MP3, M4A etc.
It allows you to edit and personalize videos. You can adjust aspect ratio, brightness, rotate and add watermarks and much more.
You can also download videos and audios of different formats from sharing networks like Facebook, Vimeo, YouTube, Dailymotion and much more.
It allows you to burn media to blank DVDs.
You can also convert media from a DVD to a virtual format that can be transferred to portable devices.
It supports macOS 10.12 Sierra, 10.11, 10.10, 10.9, 10.8, and 10.7, as well as Windows 10/8/7/XP/Vista.
3,981,454 people have downloaded it
How to play Thanksgiving Day videos on UniConverter for Mac
After downloading the software to your mac, you need to launch it well. From there it is now ready for use.
Step 1. Upload Thanksgiving videos to the program
After opening the program, you need to upload the files to the program. On the program you will see convert, burn and download. Click on "Convert" and the Drag and drop your videos to the program. All the files imported will be displayed on the screen.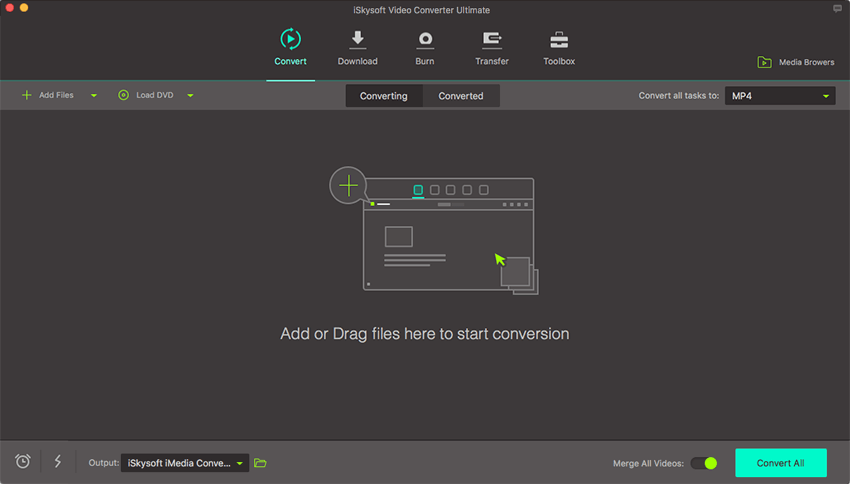 Step 2. Select an output format
Select a desired output format that will play on your media player of your computer. Of the six categories, you need to select video output format. If you are using VLC the select VOB format, for Quick Time player then select MOV format. Then hover the cursor to the bottom of the page and select the folder that you would like to save the new converted videos.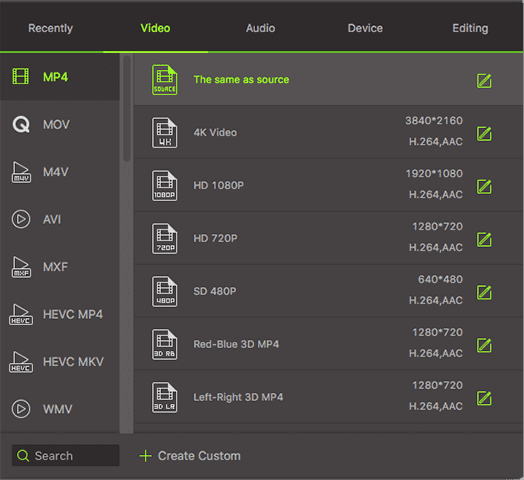 Step 3. Start the converting files
Click on "Convert" button to start the conversion process. You will be able to see the progress on the screen. Do not interrupt the conversion process.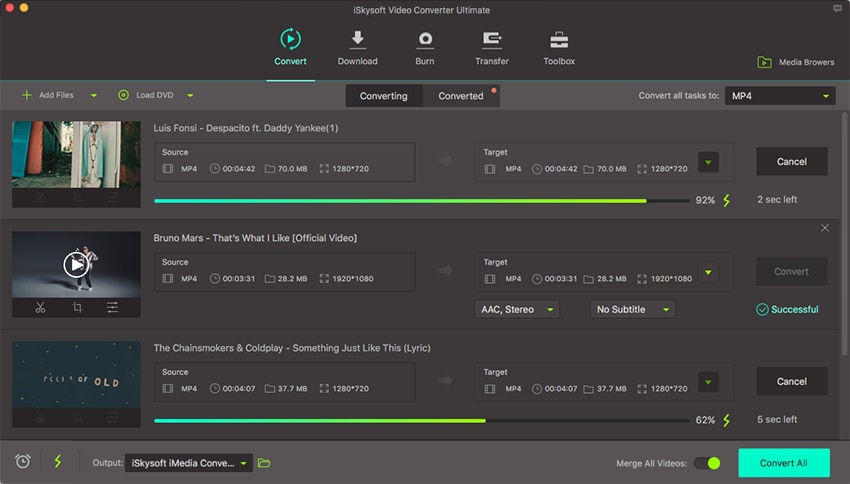 Step 4. Play the converted Thanksgiving videos
When the whole process is complete a pop notification will appear prompting you to open the converted videos. All these videos will be stored on the folder you created at stage two above. Open the videos and start watching them with your family.
Top 5 Thanksgiving Movies For Kids
#1. A Charlie Brown Thanksgiving
This animated video is about Charlie Brown friends who invite themselves for dinner. Charlie Brown and Sally are underway preparing to go to their grandmother's place for Thanksgiving Celebration. As they prepare, Peppermint Patty goes to Charlie Brown's home and celebrate Thanksgiving with Linus, Snoopy and Wood stick. They then celebrate the dinner together and appreciate the toast and popcorn they have for Dinner.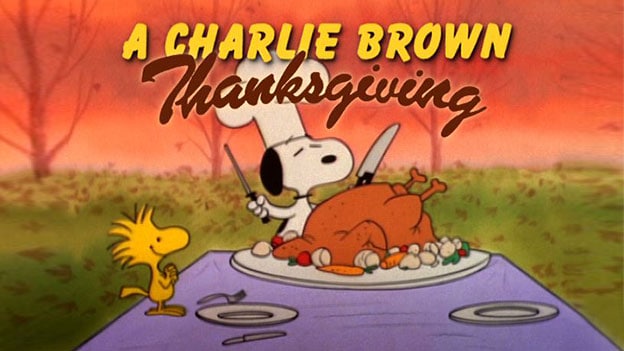 #2. Winnie the Pooh Seasons of Giving
In this movie Winnie, Tigger and Piglet go out to look for the appropriate ingredients for winter. Rabbit emerges to be the one who finds out a way of making a complex dinner that they all enjoy together. Later a friend visits each one of them. Joyous songs accompany this video.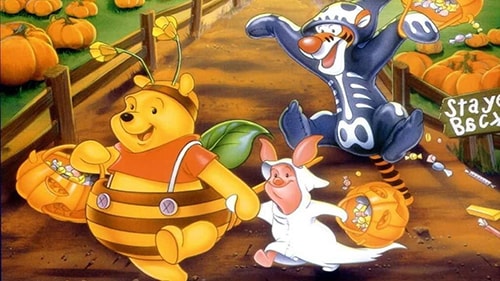 #3. Garfield's Thanksgiving Special
This animated video is also cool movie that you can watch with your kids. The story revolves around three friends Garfield, Odie and Jon. Garfield and Jon visit a vet who is suppose to examine Garfield. At the vet Jon convinces Liz the vet to go with him for a date. He finally achieves this. They all have a Thanksgiving dinner but Garfield is denied to eat since he is fat.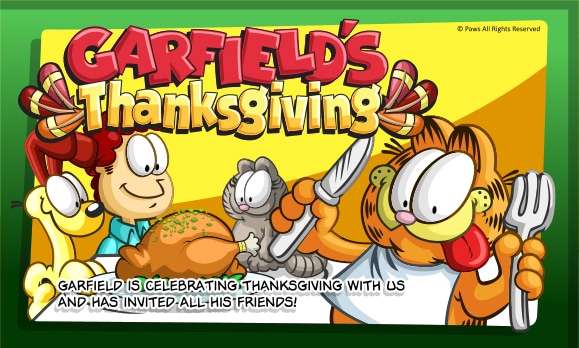 #4. Alvin's Thanksgiving Celebration
This movie comprises of four episodes "A Chipmunk Celebration," "Food for Thought," "Cookie Chomper III," and "Dave's Getting Married" All these episodes revolve around Alvin. He invites his relatives so that they can come watch him take part in community Thanksgiving play. However things changes when he fails to get what he aspired.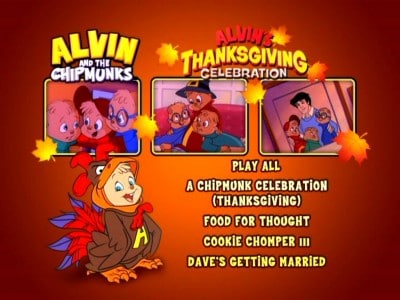 #5. Miracle on 34th street
Although the theme of this movie may look as if it is Christmas due to presence of Santa Claus, this movie begins wit Macy's Thanksgiving Day Parade making it suitable to be watched during Thanksgiving Day.