The answer to this simple question is not that much simple. MTS is a binary format MPEG-4 Transport Stream based on MPEG – 4 Codec with a file extension of ".mts". It is the file extension for AVCHD known as Advanced Video Coding High Definition. Whereas, WINDOWS MOVIE MAKER supports AVCHD files which contain Dolby Digital Audio only for versions of Windows 7. So, answer to above question is Yes but it is limited to Windows 7 and its versions and if MPEG-4 Codecs are installed. By default, Windows Movie Maker supports .dvr-ms, .wmv and .wtv file formats. It also supports MPEG-1 Codec Files like .m1v and Motion JPEG files like .avi and .mov.
So, there are two options if you need to play a recorded video file of MTS file extension on Windows Movie Maker. Either you install a previous version of Microsoft Windows which Windows 7 or Windows Vista with MPEG-4 i.e. MTS Codecs or you simply convert MTS files to Windows Movie Maker supported formats.
How to Convert MTS Files into Movie Maker Formats
iSkysoft iMedia Deluxe Converter is a powerful tool used for Audio and Video File Conversions embedded with Video Editing, Live Streaming, DVD editing/burning and many other exciting features. It comes for Windows and Mac OS with alike User Interface. iSkysoft is verified and 100% clean software with one-month money back warranty. The Conclusion is that iSkysoft iMedia Deluxe Converter fulfills all criteria of the best converter.
Support Standard Video Formats like MKV, AVI, MP4; HD Video Formats like MTS, TS, M2TS, HD WMV, HD MKV; Online Video Formats like YouTube, Vimeo, Facebook.
High speed conversion between 153+ video and audio formats with zero quality loss at 90X faster speed than other video converters.
Convert online videos from 1,000+ video sharing sites like YouTube, Hulu, Facebook, Vimeo, Vevo, Metacafe and others.
Edit videos before converting like trim, cut videos, add watermarks and subtitles, adjust brightness, contrast, and other effects.
Transfer converted or downloaded online videos to mobile devices easily with USB cable connected.
Burn multiple DVD files, Edit DVD, and Copy the DVD or ISO/ IFO file by ripping it without loss of quality.
Convert MTS to Movie Maker Format in 3 Steps
Step 1: Add MTS files to this Movie Maker converter
 Open the MTS to Movie Maker converter from your PC by clicking on its icon, then select Convert tab in the topmost bar. Use the "Add Files" button in the top left corner to browse through your files and select MTS files. required source file. Alternatively, you can also attach your SONY or PANASONIC Camcorder in order to import video directly from the device by clicking the drop down icon beside.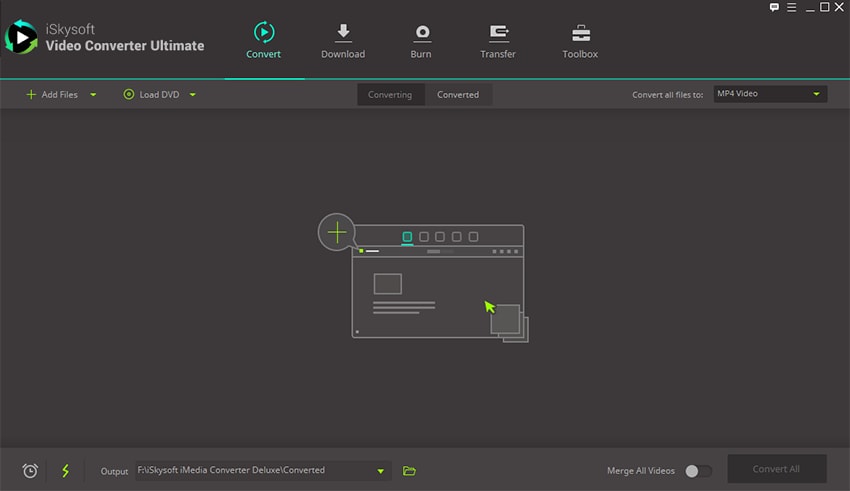 Step 2: Select Movie Maker supported formats as the output format
 Select output format from the right most corner and further select the sub-category of VIDEO. Now, it is your choice that with which format you feel comfortable like WMV, MPG, AVI, or other supported formats in Windows Movie Maker.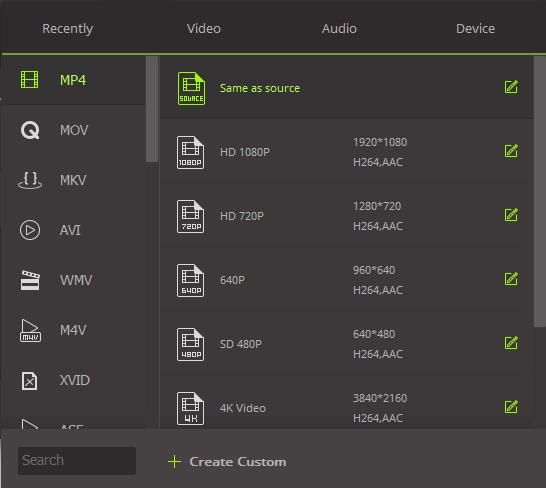 Step 3: MTS Movie Maker conversion
Once you've picked on the correct output format, you can now begin the conversion. Just click the Convert button in each video clip on the right, or Convert All button at bottom right according to your need.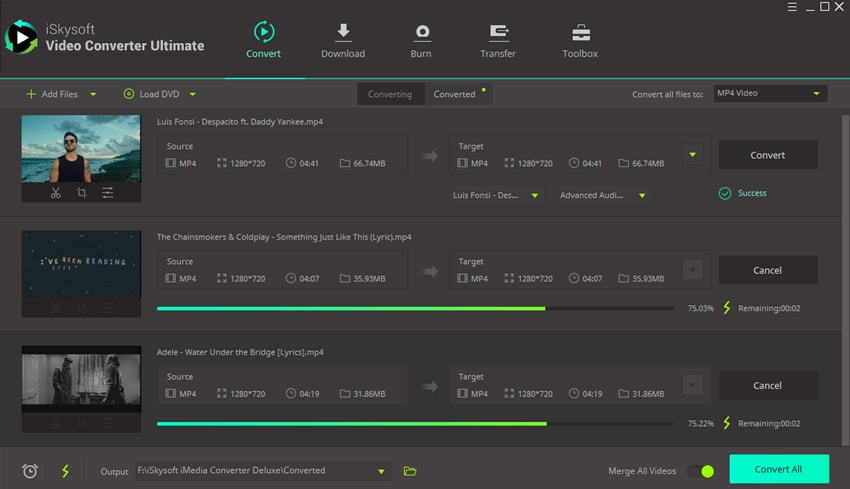 MTS Codecs for Windows Movie Maker
MTS Files:
MTS is an AVCHD file format developed by mutual coordination of SONY and PANASONIC as a High Definition Video Recording Format for their camcorders in the year 2006. MTS is a 720p and 1080p supported format with 50 – 60 Frames per second. It is supported by PCM or AC-3 Dolby Digital Audio. Now, concluding all above features make MTS a very powerful and heavy file format to process. Also that, Windows Movie Maker has several limitations for MPEG-4 and MPEG-2 Codecs and DRM files.
Windows Movie Maker:
Windows Movie Maker was developed by Microsoft in the year 2000 formerly known as Windows Live Movie Maker. Its stable version was released in 2012 and was updated with a lot of features in the meanwhile. It was discontinued in 2016. Its basic function is to make a polished movie by the combination of Images, Videos and Audio files. It supports many file extensions but you need to install Codecs for them.
#1. Microsoft Codec Installation Package
Microsoft Codec Installation package is for network administrators who want to deliver support for the latest Windows Media Audio and Video codecs for enterprise computers running Windows Media Player 7.1, Windows Media Player for Windows XP, Windows Media Player 9 Series, and Windows Media Player 10.
#2. FFDShow MPEG-4 Video Decoder
One of the best "codec packs" on the market, FFDShow MPEG-4 Video Decoder is also used for post-processing video streams. The main advantage of this video decoder is the low amount of resources it consumes, even when performing its most complex tasks.
#3. K-Lite Codec Pack
The K-Lite Codec Pack is a free collection of codecs and related tools. MTS Codecs are needed for encoding and decoding for playing MTS audio and video on Windows Media Player and Windows Movie Maker.