I want to play iPhone videos on different media players, where can I get iPhone 7 Video Converter?
Most iPhone 7 Video converters are sold on online shops. Therefore, you can simply order them online or you can visit digital software shops to purchase them. Some converters can also be downloaded freely from the Internet but you need to do a better research to make sure you get the best tool.
Best iPhone 7 Video Converter
#1. UniConverter
The best video converter for iPhone 7 is UniConverter. This software allows conversion of videos into different file formats. It also offers editing features such as trim, crop, and many others.
Easily Convert iPhone 7 Videos or Convert Videos to iPhone 7:
It has a higher conversion speed and the conversion can be done within a click.
The supported input video formats include MP4, MPG, DV, AVI, WMV, MOV, FLV, RMVB, M4V (DRM supported), VOB, 3GP, F4V,HD WMV, HD MKV, MTS, TS, M2TS, TP, TRP, TOD, etc.
It allows basic editing of videos before conversion such as adjusting, trimming, adding subtitle, rotating, splitting, and modifying the aspect ratio.
Burn DVD files and convert them to editable formats.
Compatible with iPhone X/8/8 Plus/7/7 Plus/6s/6/5s/5/SE/4s/4, Samsung Phones, HTC gadgets, and Game hardware.
Download audios and videos from 1,000+ popular sites.
How to Use the Best iPhone 7 Video Converter
Step 1. Load the videos
Here you can load your videos with the drad-n-drop method or go to the main interface and click "Add Files". If you want to convert iPhone 7 videos to other format, just connect your device to the program and click "Add from Device" from the "Add Files" option.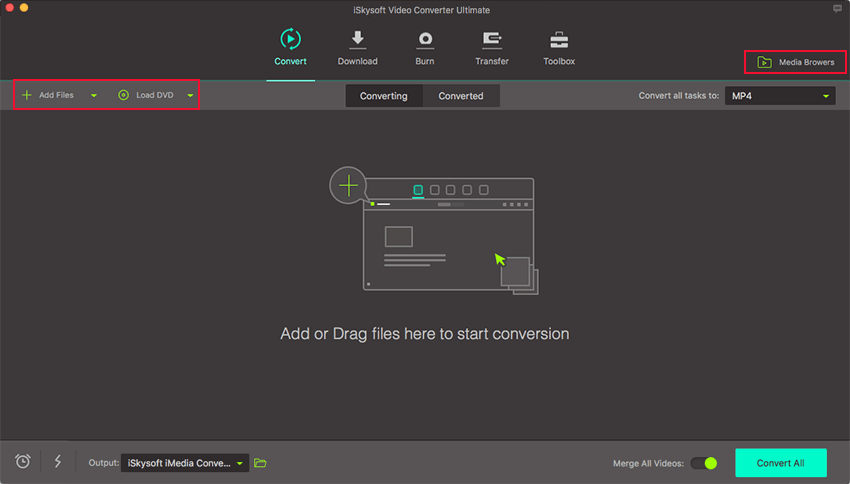 Step 2. Select your output format
Go to the format tray, here you can choose any format to convert to. For example, if you need to convert video to iPhone 7 supported format, please go to the "Device" tab and select "iPhone 7" as the output device.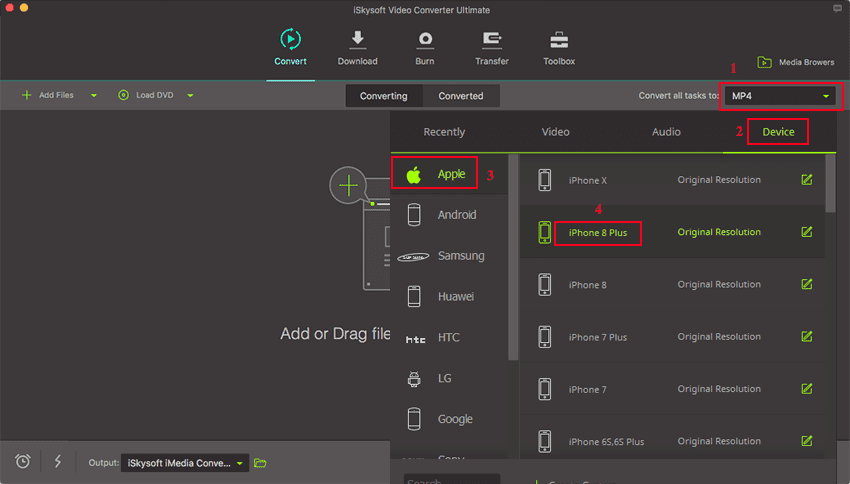 Step 3. Convert the video
After setting the output location for your videos, just hit the "Convert" button to convert iPhone 7 videos or convert videos to iPhone 7 as you need.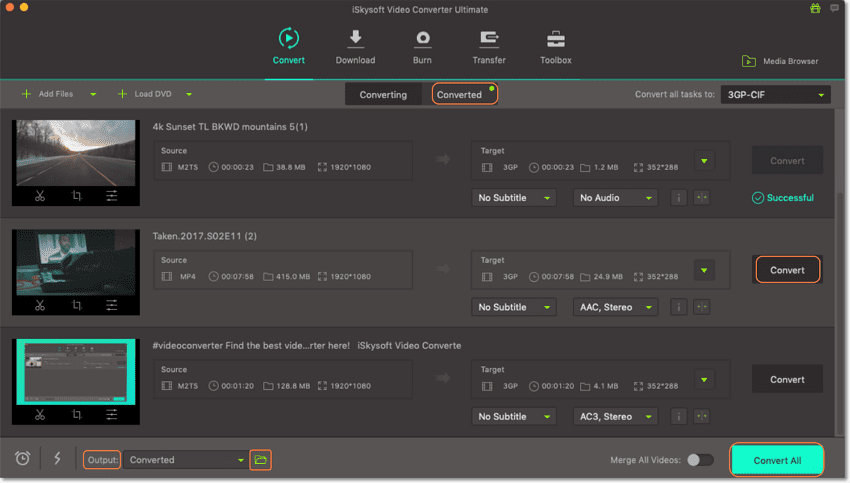 This is a free software which is able to convert more than 500 video formats. It supports file formats such as AVI, MP4, WMV, MKV, 3GP, MP3, and many others. It supports conversion for iOS, Android, PSP, and Xbox.
Pros:
It is a free and safe video converter.
It can also convert online videos to MP3.
It has a wide variety of customization and export tools.
Cons:
It may take a long time to understand all its features and utilize them for their highest potential.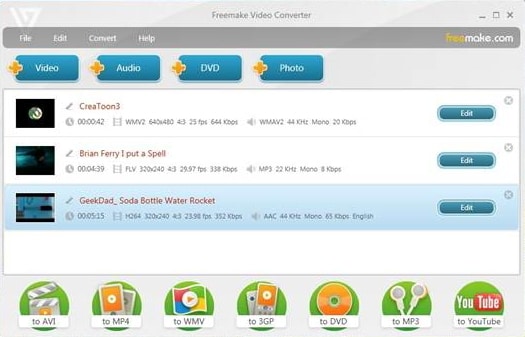 This is a video converter that allows you to convert files by device type. For instance if you want to convert videos in your iPhone, you simply select the specific file and click convert. The price is $35.95.
Pros:
Allows users to download convert and play any type of video.
Provides a higher quality conversion.
It is easy to learn and use the program.
Cons:
It misses a couple of minor features such as the ability to stream converted videos to a TV.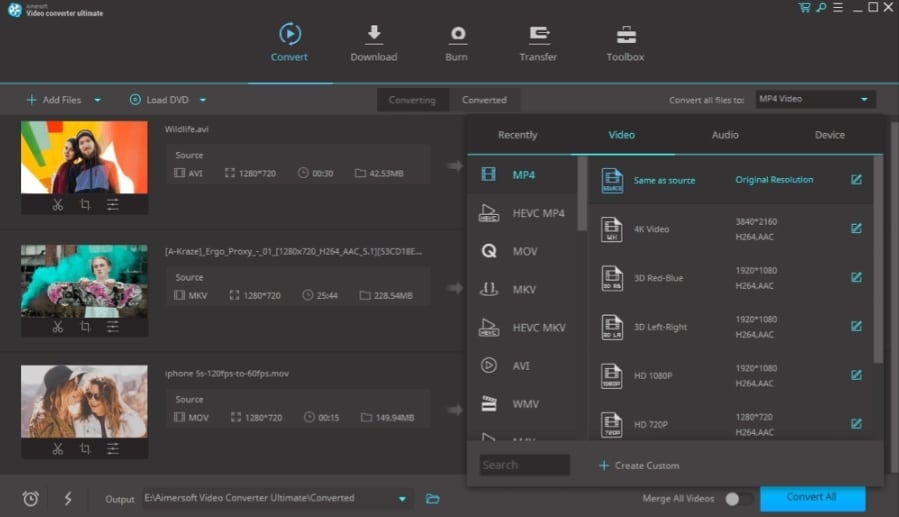 This software can convert any type of videos. It allows users to download videos from online services and rip contents from the DVDs. It allows conversion of all video types.
Pros:
Converts videos from almost any file.
Makes it easy to download online videos.
Cons:
Takes a long time to convert a video.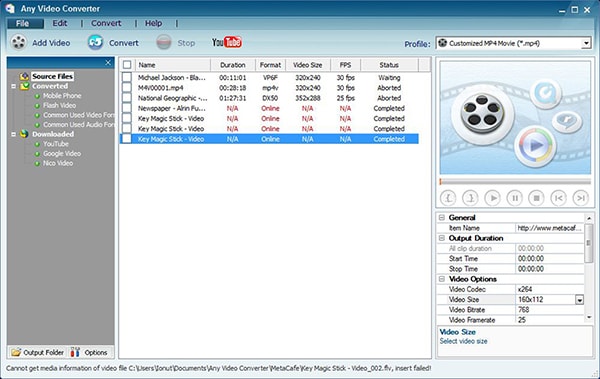 This is an excellent video converter, which is easy to learn and use. It converts videos at a very high speed and the new videos have nearly no quality loss. The purchase price is $39.95.
Pros:
It converts videos at a very high speed, for example, a one-hour video can be converted in one minute.
It produces a very high quality for the videos converted.
Cons:
It lacks some features such as the ability to download online videos and burn converted videos to DVDs.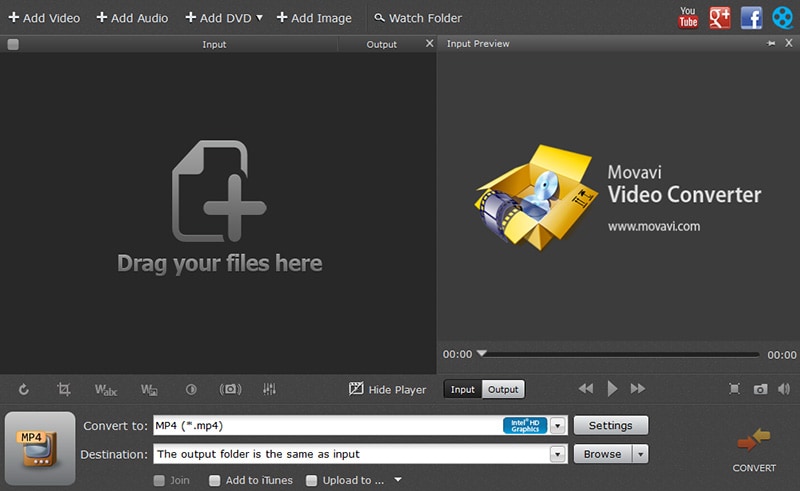 This is a video converter software that produces a high quality of converted videos and it offers a high selection of conversion and optimization profiles and a number video editing tools.
Pros:
It produces high quality videos.
Allows optimizing conversion for playback on devices such as iPhones, tablets and TV.
Cons:
It has a slow conversion speed.
It lacks some components such as the ability to burn converted videos to DVS.
It also lacks the option to add subtitles.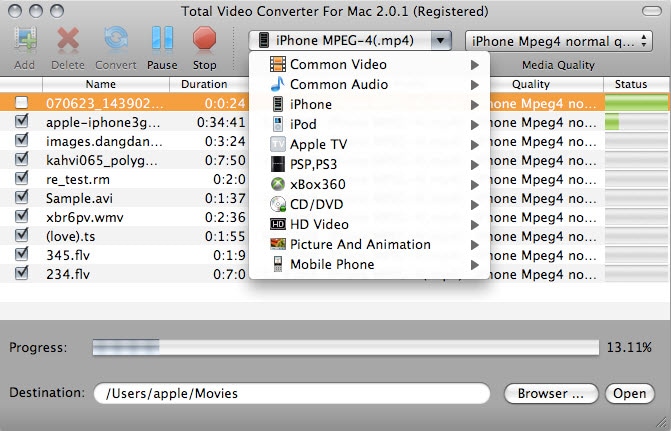 This software offers a large number of conversion selections with more than 400 conversion selections. It allows users to switch out file formats and to optimize videos for playback on almost every device.
Pros:
It has a wide selection of conversion profiles.
Cons:
It is slow and corrupts the quality of converted videos.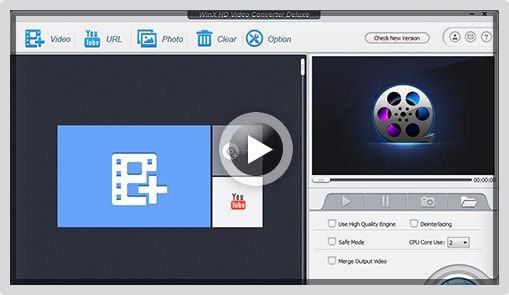 This video converter allows users to trim, crop and flip videos with ease. it also allows addition of subtitles and control of settings such as frame rate, bit rate, and aspect rate. The software is good in converting a wide range of videos to a wide range of formats in iPhones, iPads, smart phones, and other mobile devices.
Pros:
It has a variety of customization tools that allows users to trim, crop, adjust the picture values of a video before converting.
It is cheaper compared to other software.
Cons:
It lacks online download features and DVD burning tools.
It takes a longer conversion time e.g. 40 minutes for a one-hour video.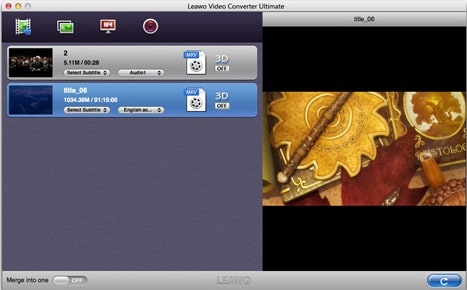 This software converts videos to the commonly used formats and it has the largest video selection formats. It helps users convert videos to 27 different formats.
Pros:
It offers a large number of optimization profiles.
Cons:
It has very low video conversion quality.
It takes a very long time to convert videos.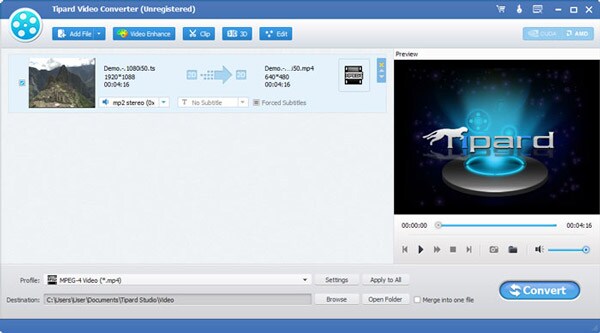 The most important feature is that this software offers about 19 video file formats. The supported formats include the common ones and other danced file formats.
Pros:
Converts videos into all most formats and into other advanced formats.
Cons:
The conversion process takes quite a long time.
The quality of exported files is subpar at best.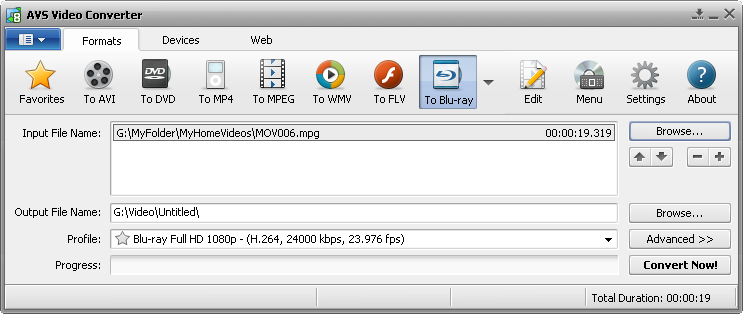 This software can convert almost any video file including AVI, FLV, MOV, MKV and MP4. It is one of the fastest converters for devices.
Pros:
The conversion process is fast, that is, about 15 minutes for an-hour video.
It supports several file formats.
Cons:
It produces a substandard picture when default settings are used.