Why we need to convert FLV online?
Video conversion from FLV to other formats and back helps you to share the videos across various devices and platforms. There are two options, you can use for the conversion but the online solution is highly regarded. It is easy to use and less time involving. This is because, you do not need to download the app and install it in your device, to start the conversion. Online converters for FLV files are readily available and all you have to do is to visit the site and convert the files. Converting FLV files online, is the best option, its quality results are unmatched.
Part 1. Best Desktop Software to Convert Video from/to FLV
Of all the aforementioned converters for FLV files, UniConverter beats them all. The converter combines looks with performance, to make the best FLV file conversion tool, there is. It works instantly and with unmatched quality. It also enables you to upload files both from the Internet sources and from the Mac. No matter what format you want to change the FLV file to, the UniConverter is always at your command. It takes less of your computer resources, when you are converting, which maintains a high speed.
Get the Best FLV Video Converter:
Fastest converter - UniConverter converts video and audio at speeds of 90X; this makes it the fastest converter in the industry.
High quality conversion – unlike other converters, UniConverter does not change the quality of the video; the input and the output are identical in quality.
High compatibility - UniConverter is convertible with over 150 video and audio formats. This makes it the perfect tool for a media production company.
Edit on the go – you can edit your videos on UniConverter before you convert them. Add subtitles, specials effects and watermarks as you go.
Download videos - you can download online videos from 1,000+ popular sites, like YouTube, Facebook, VEVO, Vimeo, Hulu, Metacafe, etc.
Write to DVD – with UniConverter you can write your videos directly to DVD.
3,981,454 people have downloaded it
Step by Step Guide to Convert from/to FLV with iSkysoft
Step 1. Load files
Open the iSkysoft Video Converter for Mac. You click on "File" and then "Load media files". Alternatively, you can launch a Media Finder Window, to help you to drag all the files you want to convert. You can load as many files as possible, for conversion.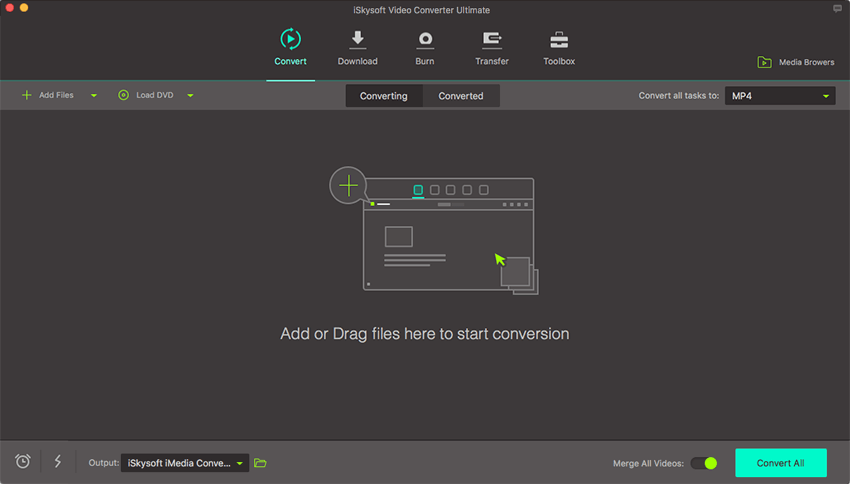 Step 2. Select an output format
Once you have uploaded the files, a list shows up at the middle of the page. You can reorganize the files, according to your preference and urgency. Then, select an output format of choice. You can also edit the videos, to enhance their quality.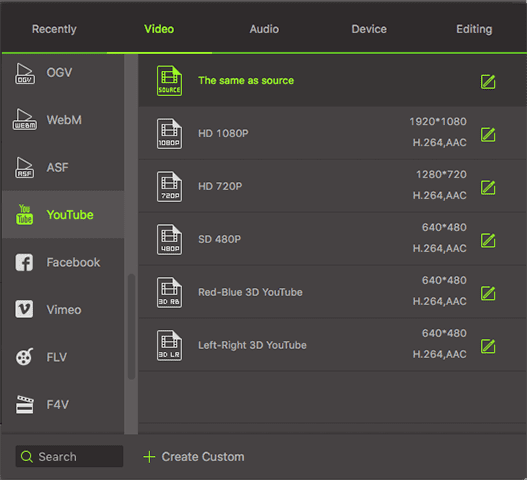 Step 3. Commence on the conversion
Click on the "Convert" button to start the conversion. A notification will pop up once the conversion is over. You can then open the folder to view the new files.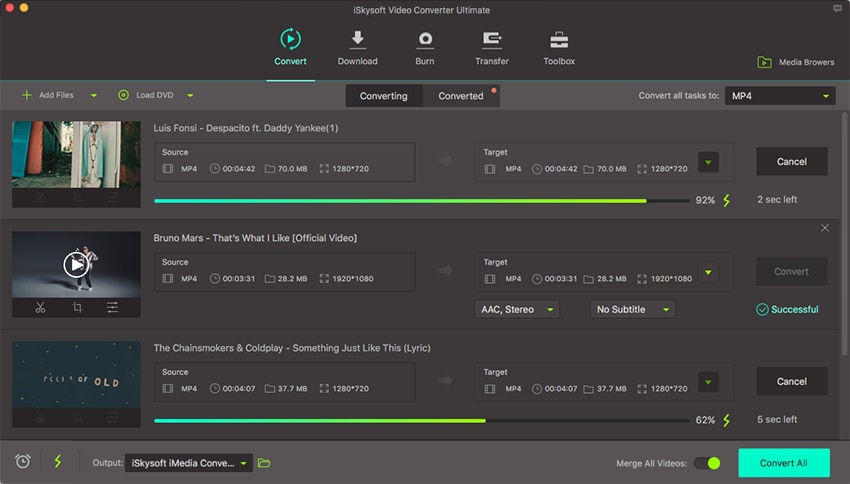 FLV Converter Online
CloudConvert has a great look and an amazing user interface. It boasts the capability to support Google Drive and DropBox, which makes the experience even more interesting. It performs at its best converting FLV videos to other formats, at a high speed and precision. It also converts files from FLV to WAV. The only downside of this FLV converter online is that it does not permit you to control the settings for conversion. For the FLV to audio files conversion, you cannot change the quality of the audio file.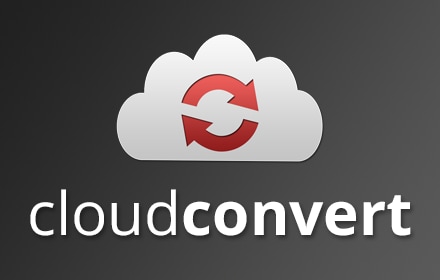 Zamzar is another popular FLV converter. It is known to support a variety of digital files including audio, video, eBook, image and other formats. The converter has a nice display and it is easy to use, with self-explainable steps. It also works magic when you are extracting audio from FLV files, to turn them to WAV audio. However, it does not have provisions for changing the quality or the length of the final file. All the same, you can change FLV files into any format you wish too, using the Zamzar.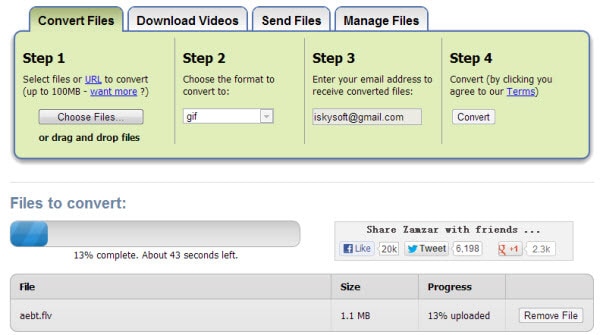 #3. Bender Converter
Bender Converter has a great display and a simple user interface. It also presents an easy procedure to follow for FLV conversion to any other format. All you have is to do is to upload the FLV and choose the format you want, and then tap on convert. The only challenge with this converter is that it does not allow the user to paste an Internet url directly on the conversion field. Hence, you will require a FLV on your computer to succeed.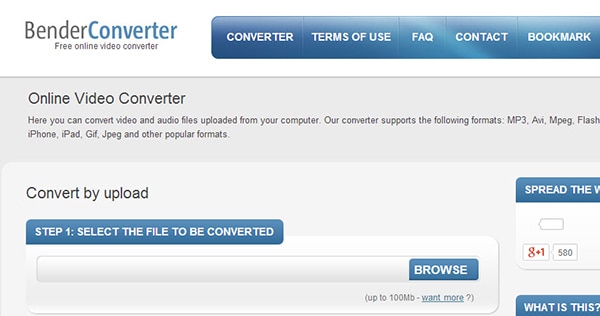 This is another easy-to-use FLV converter online. With a three-step procedure, you are able to convert any FLV file to a format of your choice. You are also allowed to paste a url on the file converter or upload it from the Internet. It is also possible to send the converted format link to your email address. Unfortunately, you cannot change the quality of the file.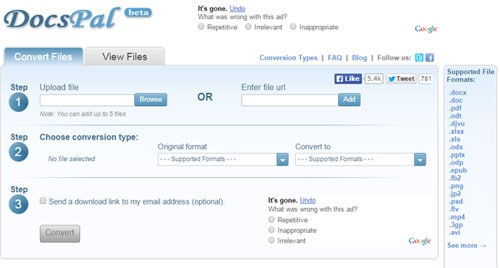 Files-Conversion is a simple web based FLV converter. It has a splendid display and allows for the conversion of FLV files to different formats. However, you must have the video you want to convert on your PC before you launch it on the converter. This is because it does not support Internet urls.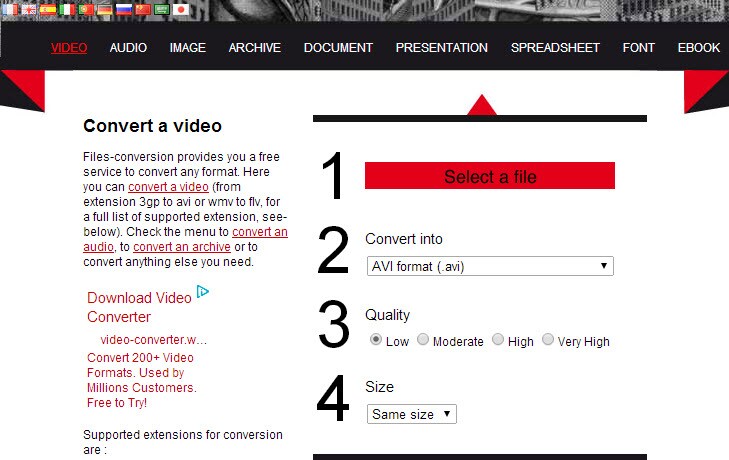 Office converter is a comprehensive conversion tool for FLV files to multiple formats. Its most striking feature is the converter's capability to convert files in batches. This enables you to work on a large number of files, within a short time. However, it has one problem; it only handles files, which are up to 50MB, when you are uploading from the computer. However, it works well with the Internet files.

It is another option you can use, when you are changing FLV files from online sites such as YouTube, to different formats. It is easy and all you are required to do is to include "ss" to the YouTube video link as "www. ssyoutube.com/XXXXX". This directs you to SaveFrom.net. You can then download the video to your computer, after which you can convert the file to a format of your choice.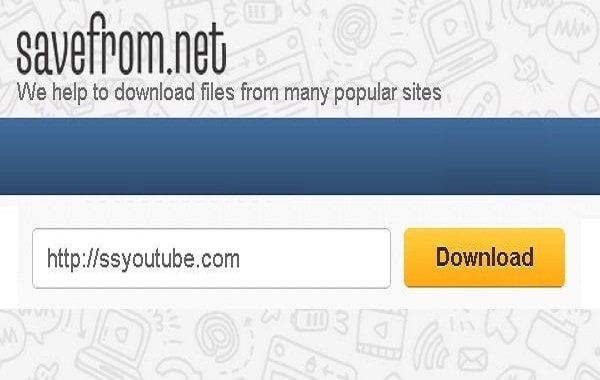 Convert.Files, is the simplest of them all. All ones need to do is to paste the url on the provided field, choose the format and click on the "Convert" button. It works fast. The only problem is that you cannot upload files from the computer.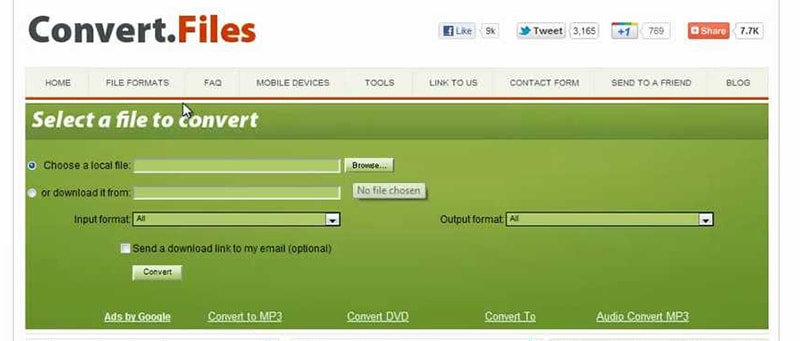 Although it is known for the conversion of audio to WAV, it also converts FLV files to other formats such as WAV. You can upload a video file from your computer, or you can enter an Internet url. Furthermore, it allows you to reduce the length of the file produced, but you cannot edit its quality.