Is it possible to convert WLMP file to GIF?
Yes, you can always convert WLMP file to GIF. WLMP stands for Windows Live Movie Project. This is a movie project created by Windows Movie Maker that contains effects, transitions, music and digital videos, which makes it ideal for social sharing. WLMP is not a video format but can be converted to WMV files. Therefore, if you have been looking for WMLP to GIF converter then you need to keep reading this article since we will show you how to make GIFs from WLMP file.
Part 1. Best Tool to Convert WLMP to GIF
A software that supports WLMP format and is built with a GIF maker is UniConverter. The latest version of this software is well designed to convert videos to GIF and also photos to GIF. It supports more than 150 popular formats, which can be converted to GIFs. You just need to upload the video file to the GIF maker and create quality GIFs. UniConverter boasts of high speed and good performance owing it to its NVIDIA hardware accelerator. Its user interface is also simple and the buttons are well located making it an easy to use tool. With this software you can also benefit other functionalities highlighted below.
Get the Best WLMP to GIF Converter:
UniConverter is a video converter that converts videos to 150+ formats with super fast speed.
You can convert online videos from more than 1,000 sharing sites like Facebook, Vimeo, YouTube, Hulu, Veoh, Blip, Break, Metacafe and much more.
It has a toolbox, which enables one to convert video to GIF, fix video metadata, convert videos to VR device, copy DVD files ISO and DVD folder.
This software is also a video editor that has different editing features like effects, cropping, merging, splitting and rotating videos.
Burn videos to DVD whenever you want.
Transfer converted videos to your devices, like iPhone, iPad, Android phone, USB, etc.
How to Convert WLMP Files to GIF using UniConverter
With UniConverter you can easily convert WLMP file to GIF as described in the following steps.
Step 1. Save your WLMP to WMV format
First you need to convert the WLMP to WMV format on Windows (Live) Movie Maker. Open the Windows (Live) Movie Maker and click on "File" on the "Start" menu. Click on "Open Project" and upload the WLMP file. After that, click on "File" followed by "Save Movie" and select "WMV" as the output format.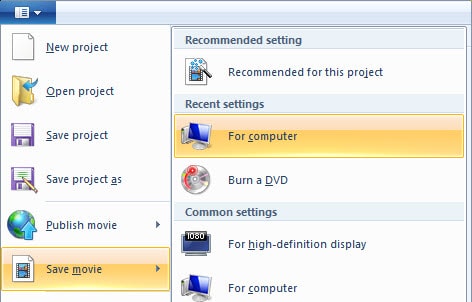 Step 2. Load WMV file to UniConverter
Next, launch UniConverter Program on your computer. On the home interface of UniConverter click on "Toolbox" icon followed by "GIF Maker" button. From there click on "Video to GIF" option.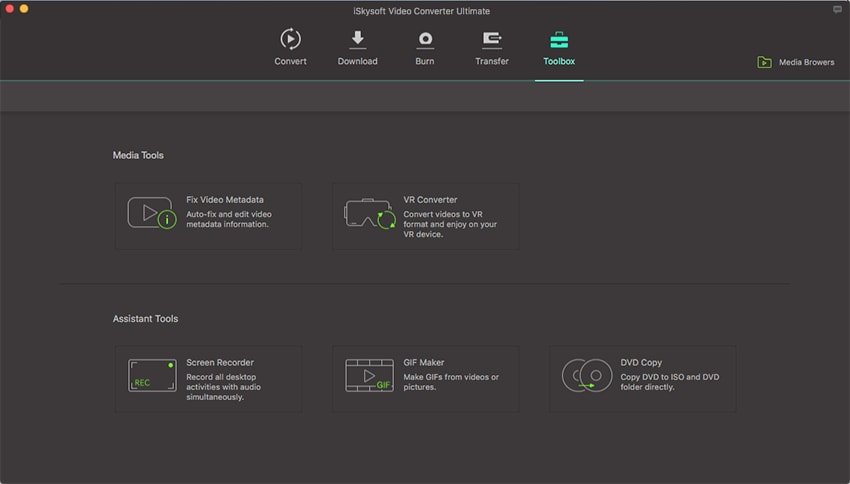 Step 3: Convert WLMP to GIF
On the new window click on "Add" button which allow you to browse media on your computer. Select the WMV file that you have saved from WLMP. The file will be uploaded immediately. Now drag the cursor to the starting point and you will be able to see the file size of your file as the length of the GIF. When you have positioned the starting point well, you can finally click on "Create GIF" button. The program will let you define a folder to save your files but by default it is often saved on UniConverter folder. Complete the process by clicking on "Save" button. The program will then convert WMV file to GIF.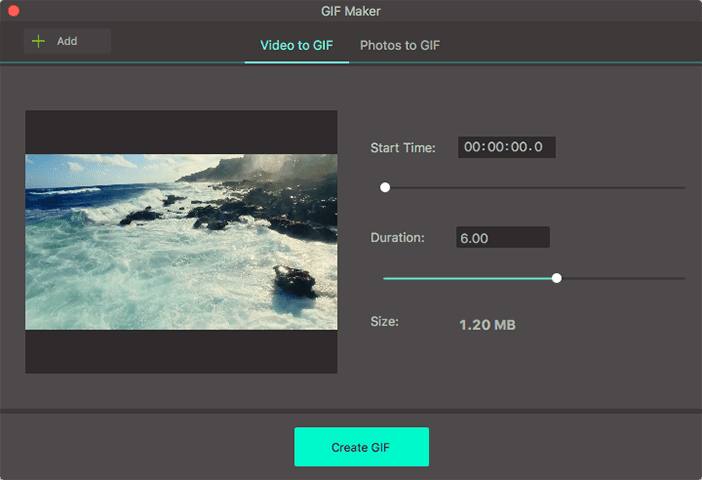 Part 2. Free Online WLMP to GIF Converter
If you want to convert WLMP to GIF online you can use a website like Online-Convert. This platform let you download videos online and upload the WLMP to the website. It supports several video formats, audio formats, image formats and eBook converter. The GIF converter is available on the image converter. Other image formats supported include PNG, JPEG, BMP, SVG, EPS and others. Online-Convert is also a document converter. It user interface is simple and it can download files easily after converting them.